Jake Gyllenhaal Thinks Ryan Reynolds Deserved An Oscar Nomination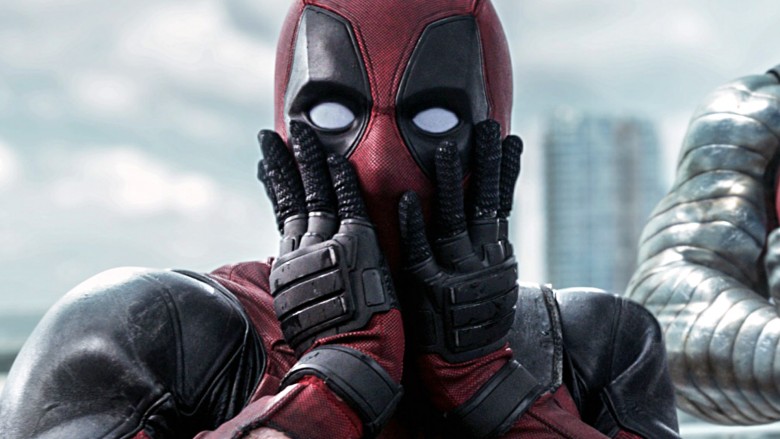 There will be a noticeable lack of Deadpool at this year's Oscars, and one of Ryan Reynolds' recent co-stars thinks that's a shame.
Jake Gyllenhaal, who stars alongside Reynolds in the upcoming sci-fi flick Life, told Entertainment Weekly that Reynolds deserved a Best Actor nomination for his performance as Deadpool in the runaway Marvel hit.
"We talk about brilliant performances all the time, you know, the actors who tear themselves apart for their roles, which I'm a believer in," Gyllenhaal said. "But then I look at Ryan Reynolds in Deadpool and I say, 'No one can do that but him.' That is truly, purely him. As an artist he struggled for several years to figure that out and it's all there on the screen. And it's brilliant."
Although it's pretty uncommon for actors in comic book movies to garner Oscar buzz, Reynolds seemed poised to be a dark horse candidate after being nominated for a Golden Globe. But he was left off the list of contenders, and Deadpool didn't receive a single nod from the Academy Awards, not even for visual effects or production design. (Meanwhile, Doctor Strange and Suicide Squad both received nominations.)
Gyllenhaal said Deadpool's mainstream success shouldn't overshadow Reynolds' iconic performance. "Sure it's a comic book movie and it's made a lot of money, but that doesn't subtract from Ryan's extraordinary work. Because it's him. I mean, let's ask ourselves: 'What else do we want from people who create?' Something that is truly them."
Reynolds had been lobbying pretty hard for Oscar recognition, but he took the snub in stride, announcing that the "regularly scheduled tickle-fight at Camp Deadpool" was still on while congratulating the nominees.
Meanwhile, production is about to begin on Deadpool 2, and you've got to figure there should be at least one sly nod to the Oscar snub in there somewhere. To hold you over, take a look at the insane history of Deadpool.