Mads Mikkelsen Gets Candid About His 'Humiliating' Fantastic Four Audition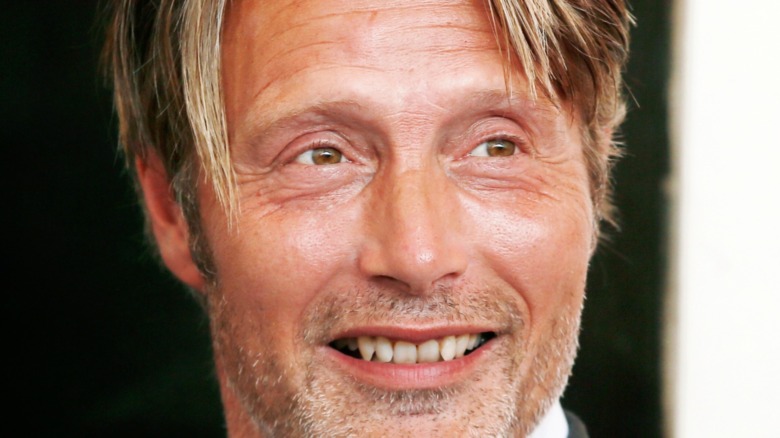 Shutterstock
"Fantastic Four" was a commercial success in 2005, raking in over $333 million worldwide against a $100 million budget (a decent profit considering the superhero genre wasn't back then the juggernaut it is today) despite largely negative reviews from critics and general audiences. The film stars Jessica Alba as Sue Storm (aka the Invisible Woman), Ioan Gruffudd as Reed Richards (aka Mr. Fantastic), Michael Chiklis as Ben Grimm (aka the Thing), and Chris Evans as Johnny Storm (aka the Human Torch) — but, as with all movies, the "Fantastic Four" cast almost looked very different. 
Scarlett Johansson was reportedly considered for Sue Storm, while Nicolas Cage was first cast as Doctor Doom before he dropped out, with the role eventually going to Julian McMahon. Paul Walker was reportedly considered for the role of Johnny Storm before Evans, while Hugh Jackman was offered the role of Reed Richards. But Jackman isn't the only person who could have been Reed Richards in 2005's "Fantastic Four." Mads Mikkelsen actually auditioned for the part, and he recently revealed to Vulture that the experience was "humiliating."
Mads Mikkelsen's bizarre Fantastic Four audition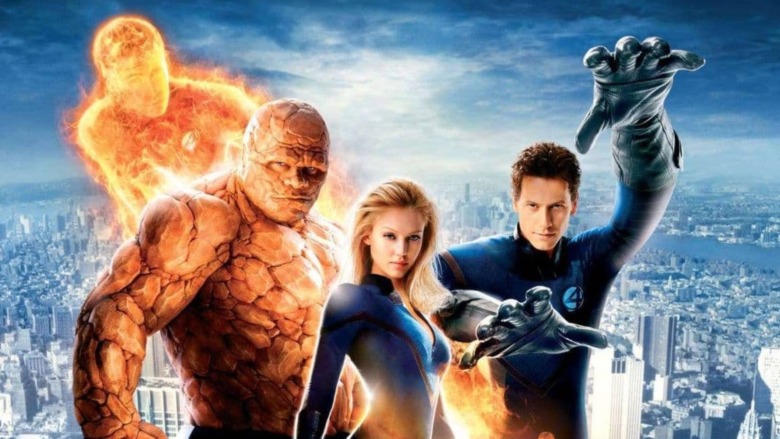 20th Century Studios
The Danish actor remembered his time auditioning for the movie all those years ago, telling Vulture about the weird audition he endured. 
"I know a lot of casting is just first impressions," Mads Mikkelsen told the outlet. "But I find it rude to ask people to come into a room and say one line while pretending you have 80-foot arms like the Rubber Man." 
He then noted that he was asked to pretend to grab a cup of coffee from the other side of the room as if he had Mr. Fantastic's elastic arms. "It's like, 'Are you crazy?' There's not even a scene here," said Mikkelsen. "It was kind of humiliating."
Mikkelsen might have missed out on the role of Reed Richards, but he eventually found himself in another project based on Marvel Comics characters: "Doctor Strange." In the film, Mikkelsen plays Kaecilius, a rogue sorcerer of the Masters of the Mystic Arts who pledges allegiance to Dormammu, a powerful inter-dimensional being. Doctor Stephen Strange (Benedict Cumberbatch) ultimately defeats Kaecilius, sending him into the Dark Dimension for all eternity. 
While Mikkelsen's strong character work would have given us an amazing Mr. Fantastic, Ioan Gruffudd did a great job as the character — and he even happens to be a good friend of Mikkelsen's. All's well that ends well, right?