The Underrated Timothee Chalamet Drama You Can Find On Amazon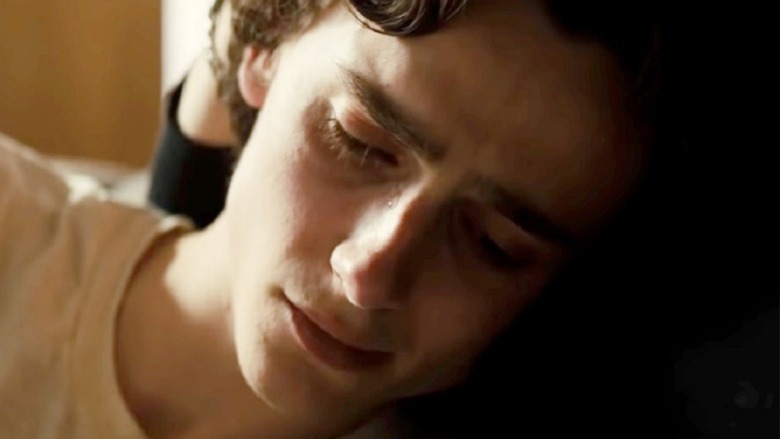 Amazon Studios
As one of Hollywood's hottest breakout stars, Timothée Chalamet has certainly made waves in the industry over the past few years. Shortly following the tremendous success and recognition that came from his role as Elio in the 2017 film Call Me By Your Name, Chalamet continued to aim even higher. This resulted in him working on a film with The Office star Steve Carell, entitled Beautiful Boy. In the starring role of the drug-addicted son Nic, Chalamet once again demonstrates the virtuosity of his talent and his commitment to craft — even going so far as to lose a large amount of weight for the part.
Based on memoirs by David and Nic Sheff, Beautiful Boy follows the struggles between Nic and his father, David (Carell), a New York Times writer. The film primarily focuses on how Nic's drug addiction causes an immense amount of strain on the relationship he has with his father. David is forced to watch as Nic goes through intense ups and downs in his struggle with addiction. Although the film does have its lighter moments, Beautiful Boy does a powerful job depicting the harsh day-to-day realities of drug addiction, and the effects that it has on family members.
Beautiful Boy showcases Timothée Chalamet and Steve Carell at their best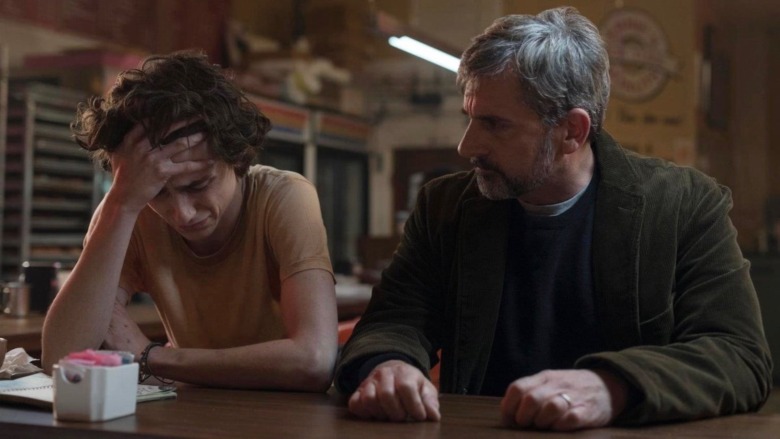 Amazon Studios
Although Beautiful Boy currently holds a mixed 68% critics rating on Rotten Tomatoes, both Chalamet and Carell's performances have garnered praise. Critics felt that both actors were able to accurately depict the emotional toll that comes with the dark subject matter. "What always captures my attention is both Carell and Chalamet sharing a scene together," wrote movie critic Natasha Alvar in her review of the film for MovieBabble. "Those scenes are filled with tension and emotional anxiety, and when the film focuses on those moments, that is when it shines the most."
In addition to the duo's performances, critics were also happy that Beautiful Boy did contain a few lighthearted moments. The film is heavy, but director Felix van Groeningen knows how to break the tension. "Aware of the potential for agony here, Groeningen is careful to imbue the difficult narrative with light and air in moments that warrant it," wrote critic Lisa Trifone for Third Coast Review. "They're brief reprieves from anguish, and we feel them and need them just as assuredly as Nic does."
For those who are interested in watching this emotional film starring Timothée Chalamet, Beautiful Boy is currently available to stream on Amazon. Viewers with an Amazon Prime membership can watch the entire movie for free with their subscription.