Wyatt Russell Reveals He Wants No Part Of This Upcoming Role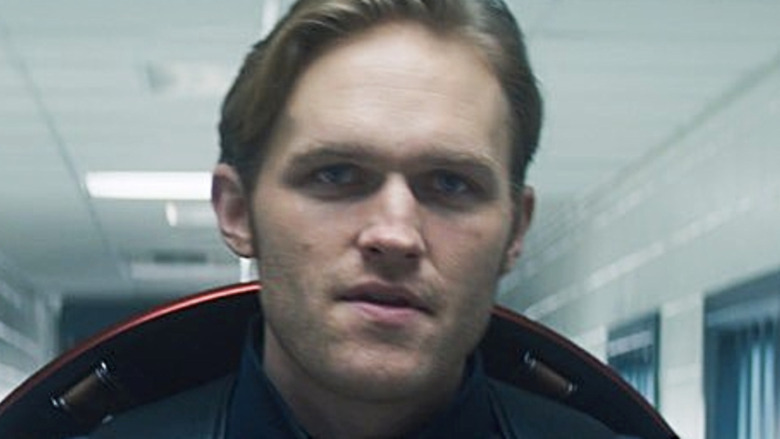 Marvel Studios/Disney+
The world at large is currently experiencing what could be called "Wyatt Russell mania" — a Russell-sance, if you will. The actor made big waves in smaller circles at the start of his career, steadily gaining momentum and critical attention with roles like Sam in At the Devil's Door, Charlie Willoughby in Everybody Wants Some!!, Ezra O'Keefe in Ingrid Goes West, Corporal Lewis Ford in Overlord, and Sean "Dud" Dudley in Lodge 49. Now, the 34-year-old star has captivated audiences on a global scale through his role as the increasingly unhinged new Captain America John Walker in the Disney+ Marvel series The Falcon and the Winter Soldier.
Fans worldwide have praised Russell's acting chops, with many stating that he's the best actor in the series and in the Marvel Cinematic Universe as a whole. With that in mind, it's little surprise that there's been a ton of chatter about what Russell's next move will be. Marvel actors get a unique kind of exposure that few other actors experience elsewhere, and if the world wasn't already Russell's oyster pre-MCU, it certainly is now. 
Russell does have one film slated for release in 2021 — the psychological-thriller-slash-novel-adaptation The Woman in the Window, in which he plays David Winters — but what project might he take on from there? Well, we know at least one that he won't go near: the reboot of Escape from New York, the 1981 sci-fi action classic that starred none other than Russell's own dad, Kurt Russell.
Starring in the Escape from New York reboot doesn't interest Wyatt Russell in the slightest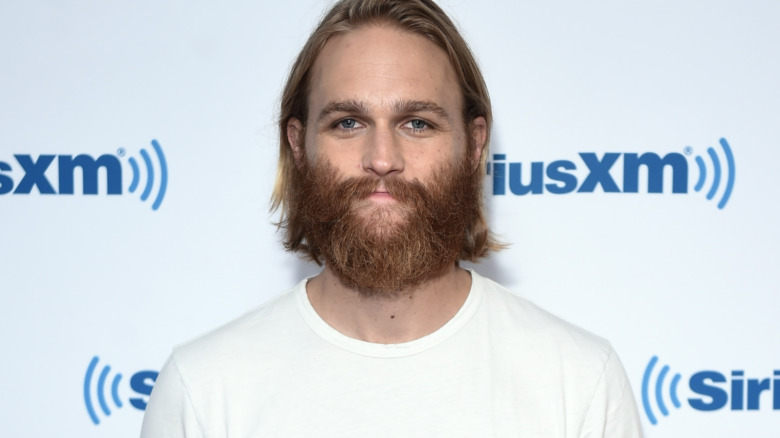 Steven Ferdman/Getty Images
Even though he seems like the most logical choice to replace his father in the Escape from New York reboot — they do look a lot alike, and there's no better source for inspiration than your dad who actually played the character before — Wyatt Russell has a totally valid reason for not wanting to do so.
The reboot of the classic '80s movie has been in the works since 2020, but no one has stepped up to take on Kurt Russell's iconic role of Lieutenant S.D. Bob "Snake" Plissken just yet. In a February 2020 interview with JoBlo, The Invisible Man writer and director Leigh Whannell, who's attached to write the reboot, said casting the younger Russell in the role of Snake would be "the obvious thing to win the fans over." But now, in April 2021, Wyatt Russell has gotten candid about why he won't be stepping into his dad's old combat boots.
During an interview with Esquire, the topic of the Escape from New York reboot came up, and The Falcon and the Winter Soldier actor shared his thoughts on the project. "There will be no Snake reboot from me. That's like career suicide 101," he said. "That's like what not to do. I don't know if anybody else could be Snake Plissken. Good luck, go get 'em, I sincerely wish you the best of luck. I just don't know how it's possible. And for me, if I really wanted to get people sending me hate mail, I think that's what I should do. I will not be ever doing anything like that."
Rebooting a beloved movie is always a dicey prospect, and more often than not it seems to go wrong, so it only makes sense that Wyatt Russell would want to stay far away from the Escape from New York remake. It likely doesn't help that he would be opening the door to comparisons to his dad's performance, too. And though any actor who takes on the role of Snake will inevitably face criticism, it would be extra hard for Russell since he's worked so hard to establish his own career in Hollywood beyond his famous father's shadow.
Even the Escape from New York reboot writer isn't sure how anyone will replace Kurt Russell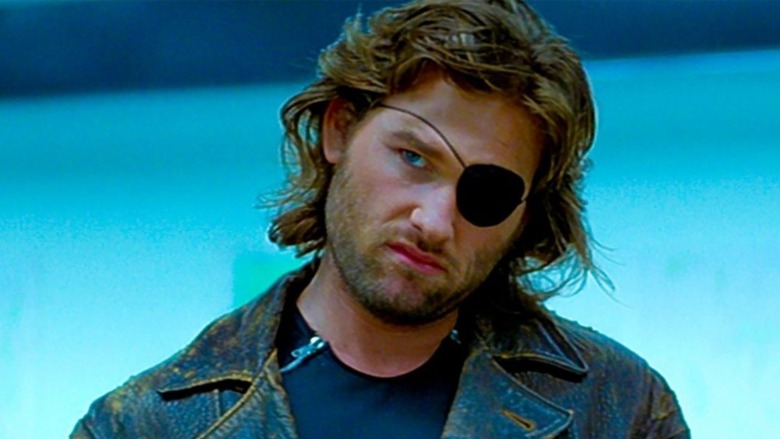 AVCO Embassy Pictures
Wyatt Russell isn't the only person in Hollywood with reservations about the Escape from New York reboot. Leigh Whannell is also uncertain about how to approach the story — and he's the one who's been tasked with writing it.
Shortly after it was announced that he would be penning the reboot, Whannell revealed he had no idea how to approach such a beloved property. "I'm a big fan of Escape from New York and I'm afraid of it in a way that I wasn't with The Invisible Man," Whannell told io9. "I feel like The Invisible Man has such a long and storied history with so many people attacking the character from different angles that it gives you permission to mess with it a bit. Not so [with] Escape from New York. It is very much the product of one brain, and how are you going to replace Kurt Russell? So I think I'm a little afraid of it, and I want to approach it very carefully."
It seems the solution to the problem is simple: Bring back Kurt Russell for the new Escape from New York movie. Sure, he's 70 now and he claims he's ready for retirement, but even his son knows there's only one Snake Plissken, and it's impossible to picture an Escape from New York reboot without him.