The Untold Truth Of Fear Factor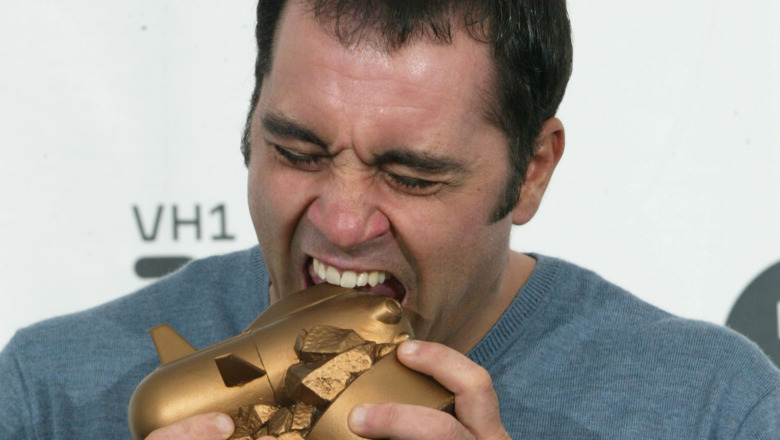 Frederick M. Brown/Getty Images
When Fear Factor premiered in 2001, its concept was novel: stress out viewers by asking contestants to do increasingly terrifying or disgusting tasks, like eating live bugs or completing death-defying stunts, for a chance to win $50,000. The NBC series was originally hosted by NewsRadio star and UFC commentator Joe Rogan, who revealed in a 2015 interview with Art Bell that he expected the series to be canceled after just a few episodes due to its controversial content; as he told Bell, he took the job primarily to boost his stand-up comedy career.
However, the original Fear Factor aired for six seasons until 2006, when it was canceled for the first time. It returned in 2011, again with Rogan hosting, but only survived one season before its second cancellation. Finally, Fear Factor returned for a third time on MTV in 2017, this time hosted by the rapper and actor Ludacris. This version of the show lasted for two seasons, bringing the overall total to eight.
Despite its scattered and relatively short-lived time on the air, Fear Factor is perhaps one of the most notorious reality shows ever. Not only did it totally gross out viewers and ask contestants to sign hefty contracts, it also generated a ton of controversy.
Fear Factor's Dutch origins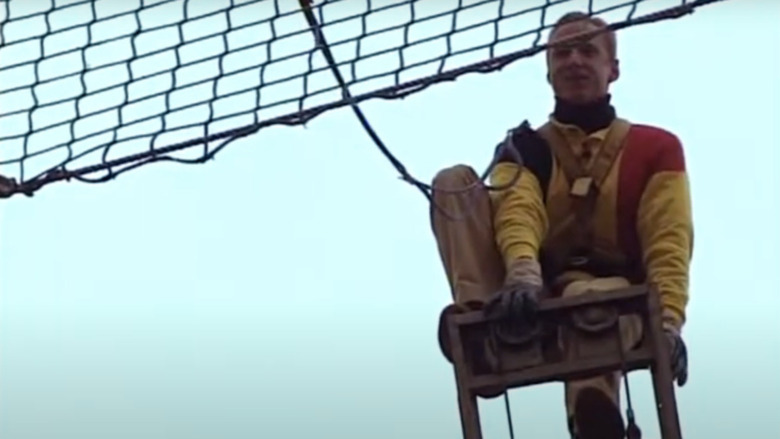 Although Fear Factor was conceived and produced in the United States, the show was actually based on a Dutch program called Now or Neverland. There isn't much information available on Now or Neverland, which doesn't even have a Wikipedia page, but a full episode exists on YouTube that indicates the Dutch show aired in the late '90s before making its way to the U.S. with a new name. 
Now or Neverland was produced by the Dutch-owned company Endemol USA, which signed a distribution deal with NBC for the rebranded version of the show that viewers know today. Obviously, Fear Factor was a much bigger success story than Now or Neverland, but the latter ultimately spawned the entire Fear Factor franchise, which has aired in more than 35 countries and been adapted for video games, board games, and more since the U.S. series premiered in 2001.
Why NBC greenlit Fear Factor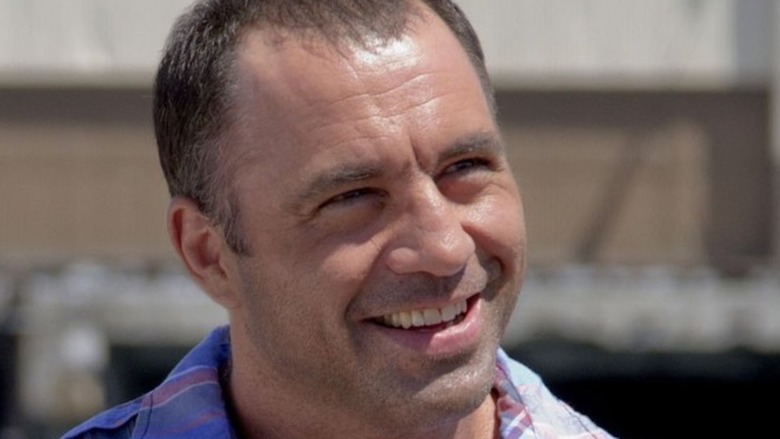 Following the smash hit success of CBS reality giant Survivor, which debuted in September 2000, networks scrambled to greenlight competition shows that could generate the same ratings buzz. In 2001, a slew of now-infamous series debuted in its wake, including NBC's Fear Factor. The original series premiered in June 2001 with strong ratings, which continued through its first few seasons. Unlike series like Survivor or The Amazing Race, which featured the same group of contestants being eliminated one by one at the end of each episode for a full season, Fear Factor featured a different set of contestants in each episode.
The original Fear Factor format asked six individual contestants to complete three stunts for a chance to win $50,000. In the original Fear Factor series, contestants were asked to complete a skills-based physical stunt, a mentally challenging stunt, and an extreme physical stunt. Any contestant or team who successfully completed the first or second stunt automatically won $25,000, and then they would return with the eliminated contestants for the final stunt and a chance to win an additional $25,000. Any contestant or team who refused to attempt a stunt, underperformed in, or failed to complete a stunt was eliminated from the competition. In the event that no one completed the first or second stunt, everyone returned for the final for a chance to win just $25,000 total.
How Fear Factor reboots remixed the original series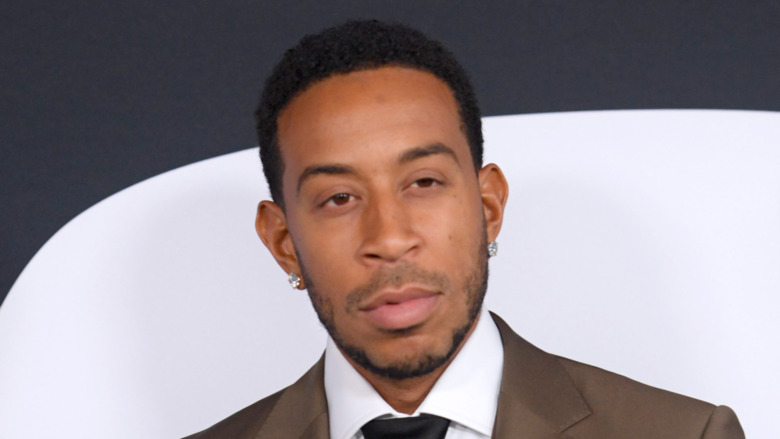 Dimitrios Kambouris/Getty Images
The 2011-2012 Fear Factor reboot, which was also hosted by Joe Rogan, took on a different format from the original. Four teams of two people with a pre-existing relationship were asked to complete two physical stunts — one skills-based and one extreme — and a "gross" stunt in between. NBC aired some two-hour, five-team episodes during this version of the series, which featured some of the most extreme stunts Fear Factor had ever done. For example, in the episode "Leeches & Shaved Heads & Tear Gas, Oh My!," teams spun a wheel which determined if they had to shave their eyebrows and heads, get a tattoo, or be tear gassed for a chance to win prize money and move onto the next stunt. 
In 2017, Fear Factor was rebooted a second time, but it moved to MTV and got a new host. To appeal to a younger audience, rapper and actor Ludacris signed on to host the show, and the "gross" factor was all but eliminated. Four teams of two people still competed in three challenges to win $50,000, but the stunts and rules differed slightly from the NBC series. Contestants had to complete stunts involving animals, then complete a stunt based on a common fear amongst all the competitors in that episode, then do an extreme physical stunt. For the first season, the team who performed best in the first challenge won "FearVantage," which gave them advantage in the second round. This was eliminated in the second season of the MTV reboot, though challenges remained basically the same. 
Why Fear Factor was canceled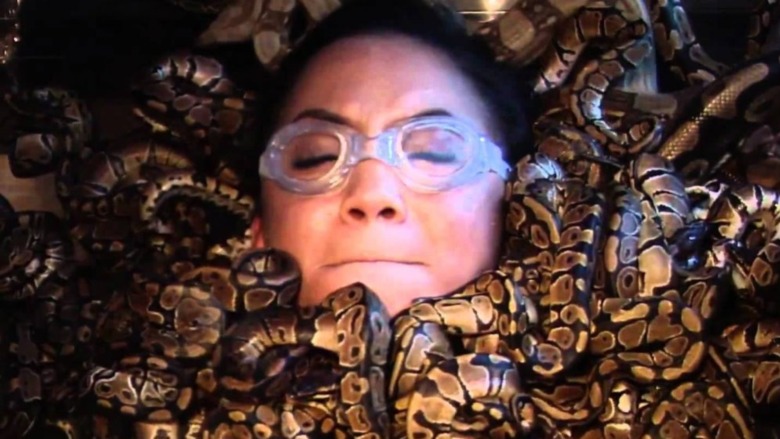 Fear Factor was canceled in 2006 due to low ratings, according to The Hollywood Reporter. After runaway success in its initial seasons, the show failed to compete with Fox's American Idol, which aired in the same time slot. THR reports that the original Fear Factor averaged 11.5 million viewers between 2001 and 2006; it was also the first reality show to be syndicated on the NBCUniversal horror and suspense cable network, Chiller.
When Fear Factor returned in 2011 with its original host, Joe Rogan, it was meant to be less gross than the original iteration, according to THR. However, the series was once again canceled after two seasons because of one episode that took things way too far. TMZ reported in 2012 that NBC had pulled the episode "Hee Haw! Hee Haw!" — wherein contestants were asked to drink donkey semen and urine — from its air schedule, which was the show's ultimate death knell at its home network.
The 2017 Fear Factor reboot on MTV was canceled after two seasons, likely due to low ratings.
What happened in the unaired Fear Factor episode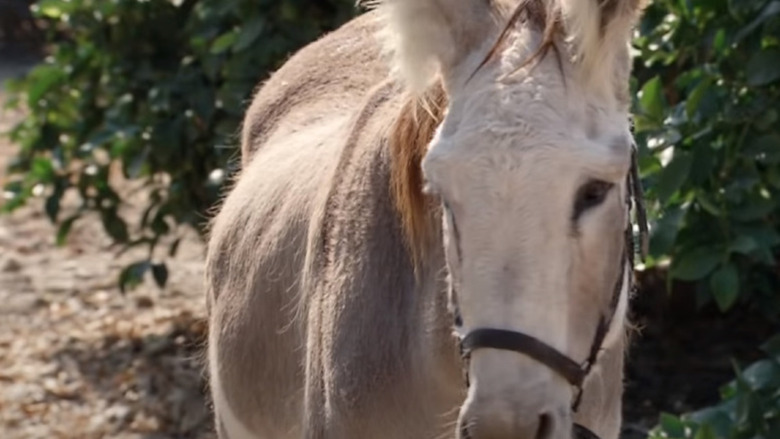 The unaired Fear Factor episode "Hee Haw! Hee Haw!" was meant to air on Jan. 31, 2012, according to TMZ. Twin contestants Brynne and Claire Odioso told a Tampa radio show the stunt was the "hardest 15 minutes of (their) life," according to Fox News. Fox also reported that Brynne told Gawker she and her sister were "disappointed" by NBC pulling the episode, because "[they] wanted to share the experience with [their] friends and family."
"If you vomited you would have to start over, I ended up just vomiting in my glass and drank that. The camera men were vomiting," one of the twins said, according to Fox. "It smells. It's so bitter, and it has a little hint of hay." Fox also reported that NBC scolded the Odioso twins for "revealing too much" about the unaired Fear Factor episode, citing the nondisclosure agreement contestants signed before going on the show.
Fear Factor contestants signed hefty contracts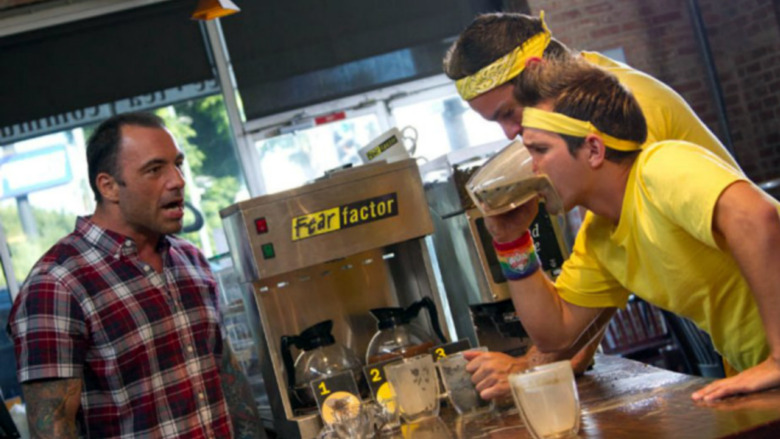 In the casting application form for MTV's Fear Factor reboot, which was still accessible online as of April 2021, contestants interested in being on the show had to agree to a number of stipulations. Some of these are pretty standard. For example, contestants had to be at least 18 years old and U.S. citizens or legal residents; they also couldn't be employed by entities involved with the show, or related to anyone who is or has been employed by them. Contestants must also be willing to undergo background checks, physical exams, or psychological evaluations as applicable.
Fear Factor contestants also waived the right to hold the show liable in the event of injury or distress stemming from their participation in the show. Contestants weren't allowed to talk about what happened during filming, nor could they reveal any secrets from production. This confidentiality clause is what got the Odioso twins in trouble with NBC after talking about the unaired episode in so much detail.
Fear Factor contestants couldn't run for office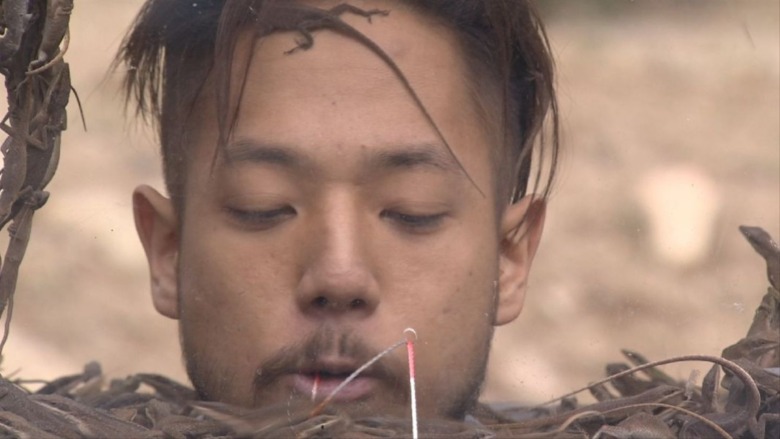 A clause in the Fear Factor casting agreement stipulates that candidates for public office are ineligible to compete on the show, and selected cast members cannot run for office for at least one calendar year after their episode airs. This isn't an uncommon rule for reality series. Other shows, including The Price Is Right, have this stipulation in its contracts for contestants.
Most likely, this was to prevent NBCUniversal, MTV, or the Fear Factor producers from seeming biased toward a particular candidate or issue. According to ThoughtCo, networks must give equal time to all candidates running for political office, so restricting reality TV contestants helps them avoid liability, as well as the obligation to then give the same screen time to other candidates. It doesn't seem as if any former Fear Factor contestant broke this rule to go on the campaign trail within a year of their episode airing, despite more reality TV contestants running for office than ever before.
Fear Factor was dangerous for viewers too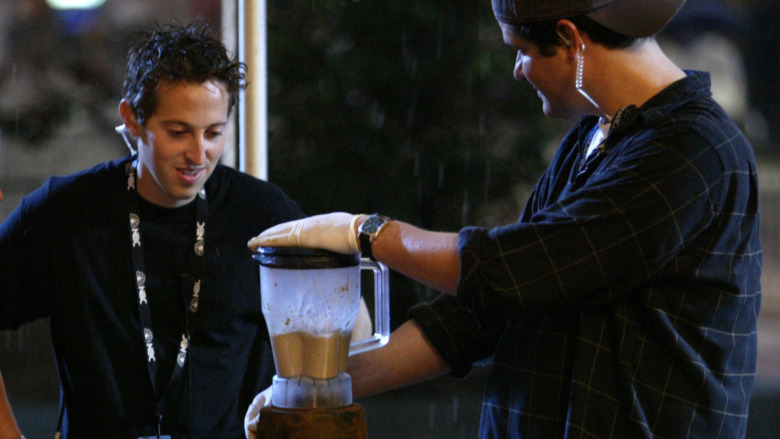 Peter Kramer/Getty Images
Although Fear Factor contestants agreed not to hold the show liable for injuries they received during filming, viewers signed no such agreement when they sat down to watch the competition show. During the show's original run on NBC, one viewer actually sued the network for $2.5 million, alleging that he became so disoriented during the show's 100th episode that he injured himself as a result.
According to The Associated Press via Cleveland 19 News, 49-year-old part-time paralegal Austin Aitkens sued NBC over the season 5 episode in which Fear Factor contestants were asked to eat rats that had been mixed in a blender. Aitkens alleged that his blood pressure rose as a result of watching the stunt, which caused him to become dizzy and lightheaded. He said he threw up and ran into a doorway, "causing suffering, injury and great pain." Aitkens told the AP that he watched the show often and had never had a problem with previous episodes, but the rat blending went "too far."
In March 2005, U.S. District Judge Lesley Wells dismissed the suit, calling it frivolous. She also warned Aitkens against appealing.
Even Joe Rogan thought Fear Factor went too far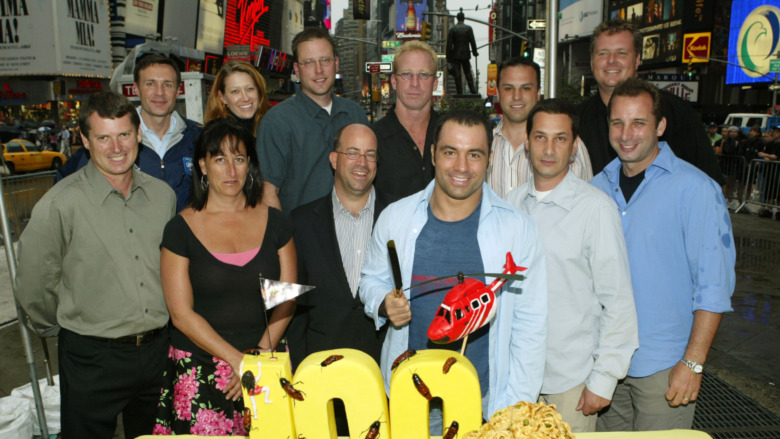 Peter Kramer/Getty Images
Former Fear Factor host Joe Rogan has gone on the record to state that the show often took big risks. In an episode of his podcast The Joe Rogan Experience, he recalled, "The stunt guys are top of the food chain, but they were doing some sketchy s***. One of them, we had these people chained to a tree with bungee cords that were attached to a helicopter. They had to figure out the right locks to unlock the bungee cord, the straps that keep them to the tree, and then as soon as they undo the strap, they go f***ing shooting out into space, into the center of this gigantic canyon, bouncing under this helicopter. I remember thinking, we could do this a thousand times and someone's gonna die. And it might be the next one. We got lucky, I really honestly 100 percent feel like we got lucky."
Regarding the now-infamous donkey semen episode, Rogan said on the Your Mom's House podcast (via BroBible), "So hard to imagine that this was a real show. That episode killed it."
Fear Factor did lead to some deaths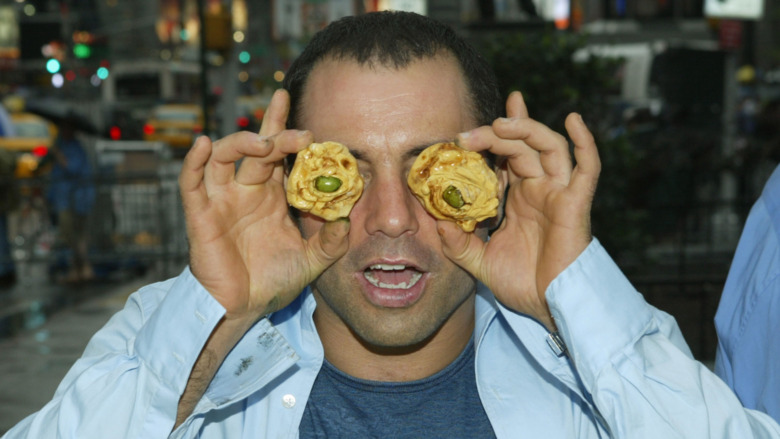 Peter Kramer/Getty Images
No one ever died on the U.S. version of Fear Factor, despite death-defying stunts and intense allergic reactions. Unfortunately, the same cannot be said for events that arose from the show's popularity. According to IOL, in 2005, Thai pop star Vaikoon Boonthanom, who was just 22 years old, died from a massive brain injury after being hit in the head with a 44-pound barrel during a Fear Factor event at the Bangkok International Trade and Exhibition Center. Police Colonel Satjapon Woranantrakul said "the accident was caused by the carelessness of the crane operator."
In its heyday, Fear Factor also inspired some viewers to attempt similar stunts at home. In 2012, the Cape Cod Times reported that 32-year-old Edward Archbold of Florida died after eating roaches in a competition to win a snake. Entomology professor Coby Schal told the outlet at the time, "Eating insects in a contest is a recent, Fear Factor phenomenon." According to the article, several experts blamed shows like Fear Factor and MTV's Jackass for a brief rise in dangerous stunts performed by everyday people, often leading to injuries and/or fatalities.
Fear Factor isn't just a TV series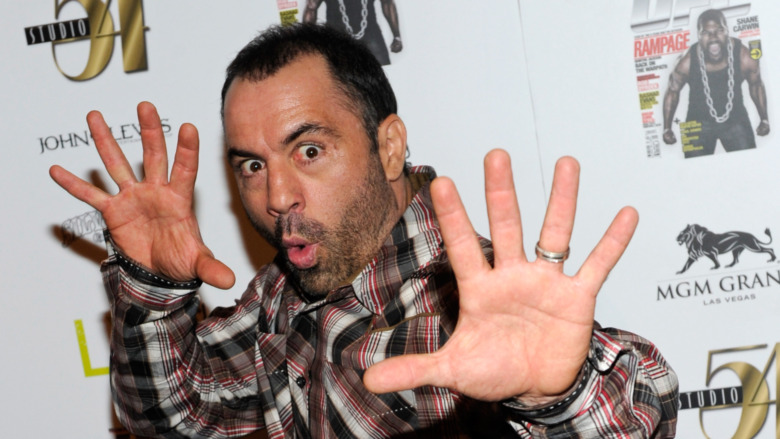 Ethan Miller/Getty Images
Three years after Fear Factor debuted on NBC, a video game adaptation was released for the Game Boy Advance. Fear Factor: Unlimited, developed by DC Studios and published by Hip Interactive, allowed gamers to play as a man or woman, and gave some customization options for skin color. The character had four statistics — nerve, steadiness, stomach, and stamina — and players had to navigate 12 minigames based on stunts from the show. Ports for the PlayStation 2 and Xbox were planned for 2005, but were canceled after the game was widely panned by players and critics alike.
Despite the video game's poor reception, board game publisher MasterPieces released Fear Factor Game in 2005, which featured a much less involved adaptation of the show. Players would roll dice to match the correct color combination on a stunt card faster than their opponents, then smash a spider to win the round and move ahead. The first player to make it from the start space to the $50,000 winner space won the game. The cards featured images straight from the show, but stunts weren't actually performed; players simply read descriptions from the cards.
In addition to game adaptations, Fear Factor also had book spinoffs — including The Fear Factor Cookbook and Fear Factor Mad Libs — and novelty candies made by Brand New Candy, LLC. Universal Studios Florida and Universal Studios Hollywood opened the theme park show Fear Factor Live in spring 2005, though the Hollywood version was shut down in 2008.