The First Look At Shang-Chi And The Legend Of The Ten Rings Has Fans Flipping Out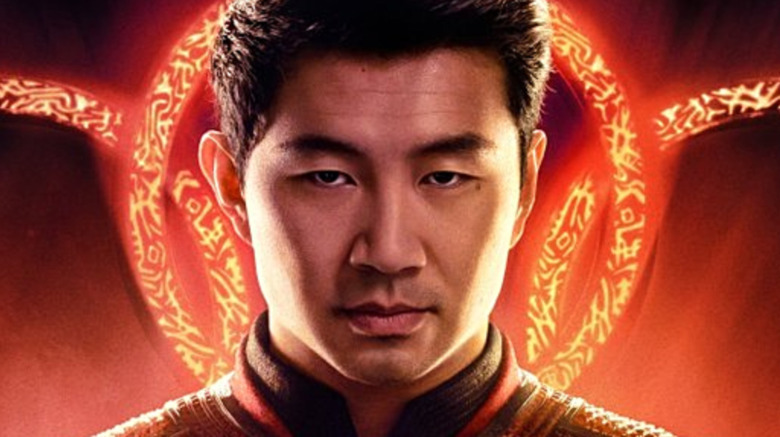 Marvel Studios
MCU fans are eagerly anticipating Shang-Chi and The Legend of Ten Rings, Marvel's first film with an Asian protagonist. Entertainment Weekly has shared a first look at the film, along with a release date: Sept. 3, 2021.
Starring Chinese-Canadian actor Simu Li, best known for his role on Canada's popular comedy Kim's Convenience, Shang-Chi tells the story of a hero who spends his youth training to become an assassin under his father Wenwu's strict instruction. As an adult, he's tried to shed his past and build a new life in America, but his father's sinister influence won't go away. 
Legendary Hong Kong actor Tony Leung plays Shang-Chi's nefarious father, a new character created just for the Marvel Cinematic Universe. He has ties to the Ten Rings, the mysterious terrorist organization first name-dropped in 2008's Iron Man. Wenwu has "gone by many names" throughout the decades, including "the Mandarin," one of Marvel Comics' most infamous villains, who fans may also remember from Iron Man 3. 
The film has been a long time coming. Stan Lee reportedly tried to develop a Shang-Chi film starring Brandon Lee as early as the 1980s, but the project never materialized. For MCU fans, however, the wait may prove to be worth it.
MCU fans are definitely excited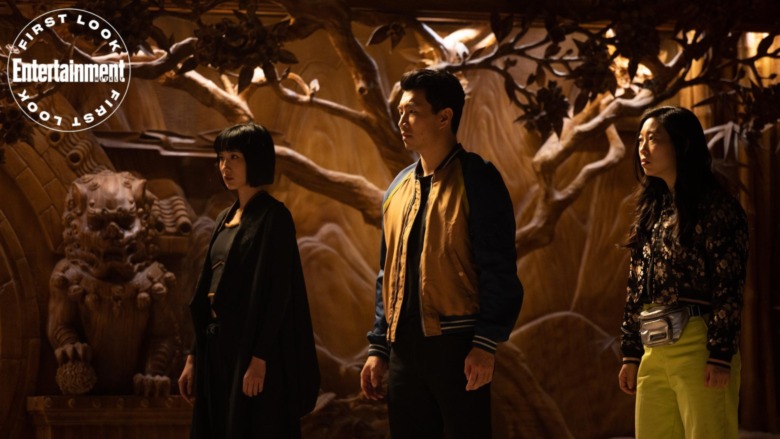 Marvel Studios (via Entertainment Weekly)
Unsurprisingly, after COVID-19 forced Marvel Studios to amend its intricate release schedule for upcoming projects, fans are overjoyed at any new MCU content. The MCU'S first Asian superhero, too, is definitely something worth celebrating.
Fans took to Twitter to share their excitement. "No offense to @SimuLiu but we're still floored that the god Tony Leung is in a freakin Marvel movie," said @TheNerdsofColor. 
Twitter user @liveactionra was one of the many fans excited by Marvel's newest leading man, saying, "If we don't get a shirtless scene I'm rioting." 
"We're being served legend material," said @thunderth1ghseb in response to the poster reveal.
Shortly after EW shared its first look at the film, Marvel surprised fans by dropping a teaser trailer, after star Simu Liu told audiences on Twitter they'd have to wait a few weeks for it. "WAIT WHAT?!?!?!?!?!?!?!?!?!?!?!?!" Liu replied to Marvel's tweet of the trailer, suggesting that maybe he wasn't trolling fans, but was actually just as surprised by the early reveal.
So far, fans seem incredibly pleased with trailer. " Oh s***, they bloody delivered with this. I'm genuinely quite excited for the action sequences in this. It has real potential. Buzzing!" said @gbsheard.
Another fan excited to see something new in the MCU was @olly_141, who wrote, "Not gonna lie, this looks so so good. It'll be refreshing to see original characters entering the MCU once again and I'm really digging the vibe that this movie brings."
We're sure Marvel will continue to offer teases until Shang-Chi's Sept. 3 release. Until then, MCU fans will have to be patient as they wait for this next exciting installment in the studio's incredible body of work.