The Ending Of No Good Deed Explained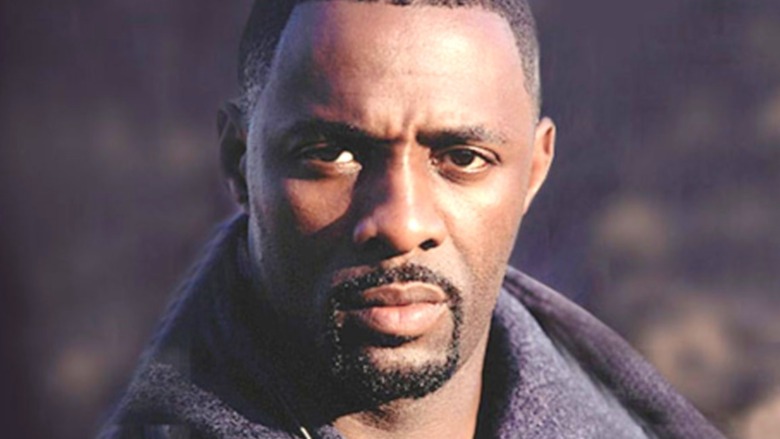 Screen Gems
When two ultra-charismatic actors like Idris Elba (Beasts of No Nation, The Suicide Squad, the Marvel Cinematic Universe) and Taraji P. Henson (Empire, Hidden Figures, Hustle & Flow) make a movie together, the world takes note. In 2014, the pair starred in No Good Deed, director Sam Miller's (Netflix's Snowpiercer, I May Destroy You) creepy home invasion thriller about Colin Evans (Elba), a manipulative and murderous escaped convict who brutally kills his girlfriend Alexis (Kate del Castillo) for seeing a new man, and ends up at the doorstep of Terri Granger (Henson) after his car breaks down.  
Though No Good Deed didn't get much love from the critics (via Metacritic), both actors received stern nods for their acting, and the movie made a pretty respectable $54.3 million against a $13.2 million budget — so if you're a fan of the actors or the genre, it's well worth checking out. But what, exactly, did its twisty ending mean, and where did it leave the characters? Here's the ending of No Good Deed explained.
The turbulent tale of that twist ending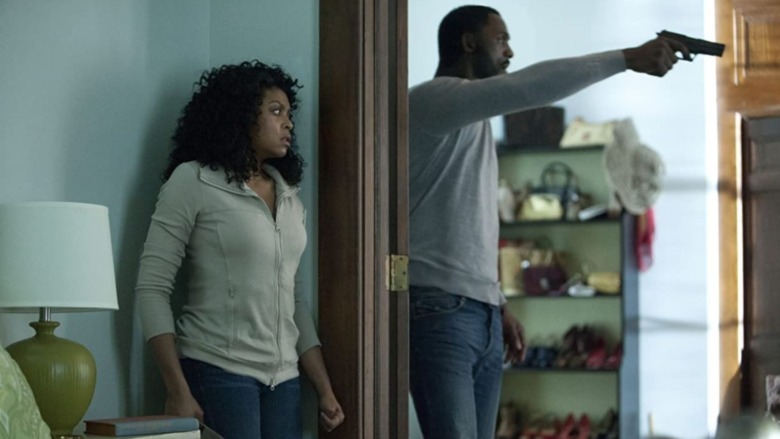 Screen Gems
No Good Deed is one of those movies that upend the audience's expectations with a twist ending, though some critics have pointed out that it's not exactly one of the best movie twists of the last decade. In fact, Peter Sobczynski of RogerEbert.com noted that the twist's bigger impact may have been its alleged connection to the real world, since the studio behind the movie, Screen Gems, ruffled a few feathers in the promotional stage — allegedly in order to protect the twist.
No Good Deed's major twist is that Colin's seemingly random car crash near Terri's place was actually part of a complex, nefarious plan to get back at Alexis' new man, who turns out to be none other than Terri's husband Jeffrey (Henry Simmons). This goes a long way toward explaining Colin's motivation to torment and eventually abduct Terri, as well as to repeately ask about her husband. The studio was reportedly all set to start the pre-release screenings and press, but chose to draw out at the last minute. The explanation? The twist ending was so important that they didn't want to let anyone spoil it in advance. 
However, both Sobczynski and IndieWire have pointed out that the abrupt cancellation may have had something to do with the fact that the movie features scenes of graphic domestic violence. Since a video of NFL player Ray Rice physically abusing his fianceé was in the news at the time (via Los Angeles Times), they've speculated that the studio may have wanted to avoid stirring the pot.
If you or someone you know is dealing with domestic abuse, you can call the National Domestic Violence Hotline at 1−800−799−7233 or TTY 1−800−787−3224. You can also find more information, resources, and support at www.thehotline.org.
Who wins and who loses?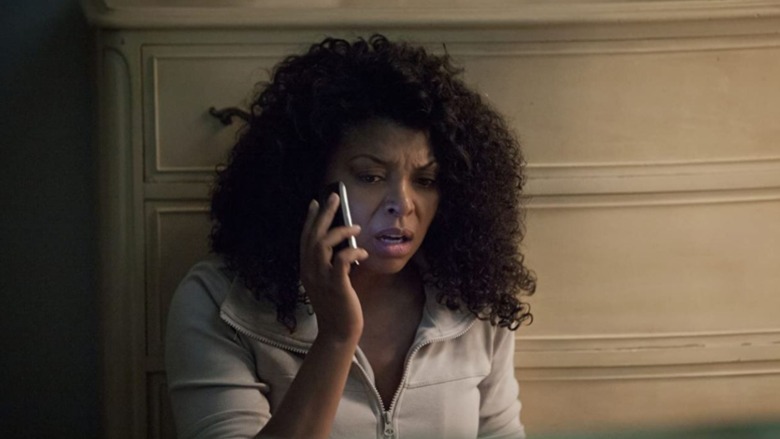 Screen Gems
No Good Deed is a pretty brutal movie. Almost every character walks out of the events significantly worse off than they were at the start of the film ... that is, if they can walk at all. As befits the genre, a whole bunch of characters die over the course of the plot, including Colin himself. Terri's husband Jeffrey may have been able to sit out the vast majority of the movie's twists and turns, but his cheating still earns him a punch in the face from Terri, followed promptly with a divorce. 
Seeing as virtually everyone else in the movie loses big, the most significant winner — if only on a technicality –  must be Terri herself. Although Colin's brief reign of terror put her through a wringer and her marriage dissolved after Jeffrey's infidelity came to light, the ending makes clear she's lands on her feet, having gained a new lease on life and a better future for her and her children. 
What do Idris Elba and Taraji P. Henson have to say about No Good Deed?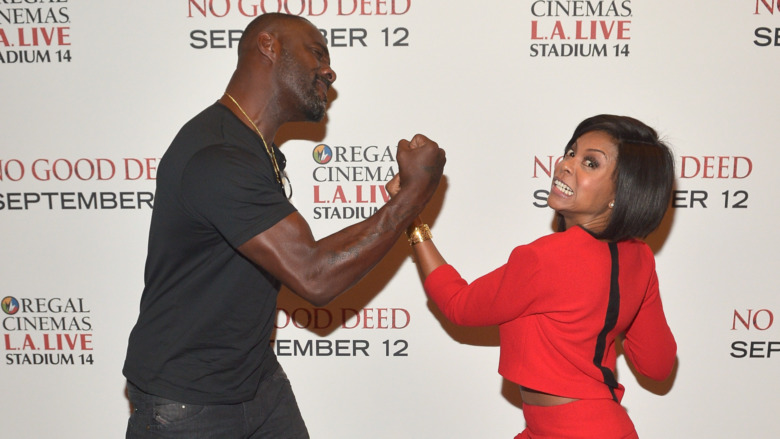 Charley Gallay/Getty Images
Some critics appear to count the stars of the movie as part of the losing team, simply for appearing in it. Peter Bradshaw of The Guardian has noted that the movie's "a baffling career move for Elba, and a waste of co-star Taraji P. Henson." However, Cinemovie notes that both stars had their reasons to make the movie. Henson, who was also a producer for the film, said she personally brought Elba in the fold. "I threatened Idris's life. I cried. Getting him to do the movie, I had to talk him into it," she revealed. Meanwhile, Elba said that he enjoys the challenge of playing different roles from what the audiences might expect. "Everyone wanted me to play gangsters and I didn't want to keep playing gangsters, so I try to mix it up," the actor said.
Incidentally, Henson also noted that if her character was more like her, the movie would have been a very short one, because Terri would never have opened the door for Colin in the first place. "I'm not coming downstairs," she said about a potential scenario in which a guy who looks like Elba suddenly knocks her door. "I don't care how fine you are. I don't like unexpected guests anyways so I'm like, why are you ringing my doorbell; do you see all the other houses on the block?"