The Gibbs Pairing That Fans Want The Most On NCIS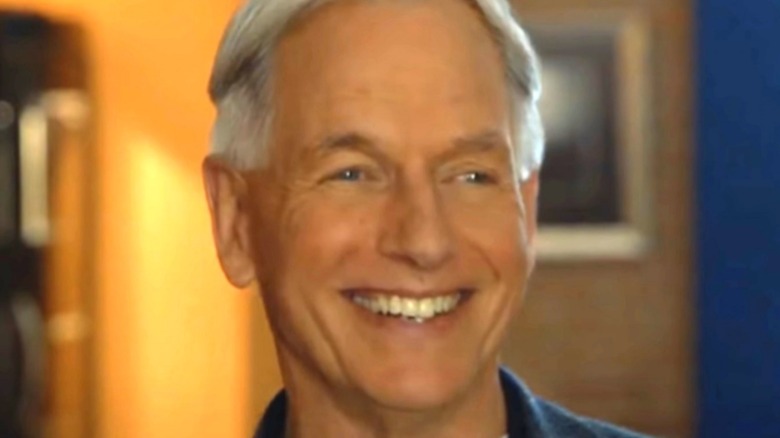 CBS
Among the many reasons NCIS has become one of the world's most watched television shows, per a 2017 report from Television Business International, are the romantic relationships the core cast of characters develop on screen, sometimes with each other. While the flirtatious relationship between Tony DiNozzo (Michael Weatherly) and Ziva David (Cote de Pablo) kept fans guessing for seasons, other characters on the show, including Supervisory Special Agent Leroy Jethro Gibbs (Mark Harmon), have had memorable relationships over the years that fans have no problem voicing their support — or displeasure — about via online forums.
While the investigative team's leader might not seem like the romantic type at first glance, the silver fox has had several relationships play out for viewers since the show debuted in 2003. While each viewer likely has their favorite love interest for Gibbs, there's one pairing in particular that fans want the most on NCIS, and we've got the scoop on who that is.
Fans want to see Gibbs end up with Jenny on NCIS
CBS
According to an informal Reddit poll on the question of who fans want to see Gibbs pair up with on NCIS, there was an overwhelming response for NCIS Director Jenny Shepard (Lauren Holly) to become Gibbs' permanent leading lady. For instance, Redditor soynanii wrote, "Jen and Gibbs are literally one of my comfort ships! I love them, I love her, I love him." Meanwhile, queenjanis92 wrote, "Jenny is my choice, loved the idea of two of them together!"
As Fandom notes, viewers have been shipping "Jibbs" since they learned the pair were partners as NCIS special agents while working undercover in Europe, and they began a romantic relationship that was unfortunately cut short when their careers put them on different paths. In 2005, Jenny became the Director of NCIS, and fans hoped for a romantic reunion between the two, fueled in part by their characters' chemistry.
Gibbs won't be able to pair up with Jenny on NCIS
CBS
In a story on her website (via NCIS Fanatic), Lauren Holly recountedhow she landed the role of Jenny. The seasoned actress said she was living in Chicago when she was first contacted about it. "It was a guest-starring arc that would be about six episodes," she said. "The role was of the new Director of the agency, and things were made complicated because she had a 'past' with the lead agent, Jethro , played by Mark Harmon. I watched the DVDs and found that I REALLY enjoyed the supporting characters. Maybe Don [Bellisario] would give me that sort of material. ... I loved being back at work, the cast totally embraced me."
Unfortunately, Gibbs won't be able to pair up with Jenny like fans want, as her character was eventually killed off. In the show's season 5 finale, viewers were heartbroken when Jenny was fatally shot shortly after confessing she still had feelings for Gibbs.
As Redditor BizarreLT wrote, "Jenny and Gibbs would [have] been endgame, but too bad she left the show."