What Sonequa Martin-Green's Star Trek Role Means For The Walking Dead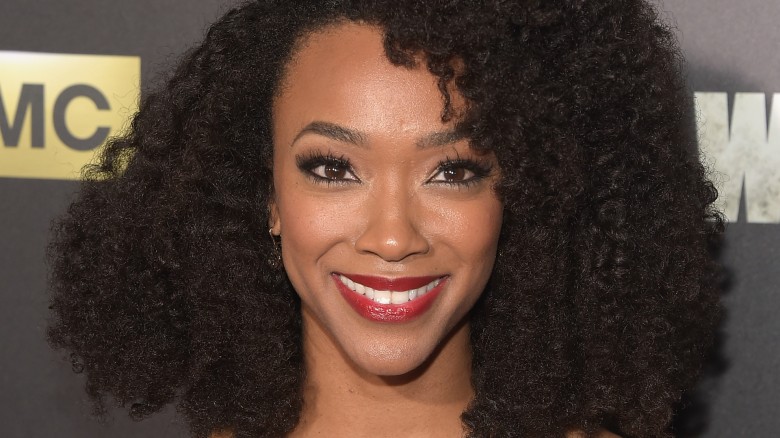 Getty Images
Contains potential spoilers for The Walking Dead
There's traditionally been an easy way to tell when a character is about to be killed off on The Walking Dead: the actor or actress takes a role on another show.
So it's completely understandable if fans of Sasha became worried about her fate when Sonequa Martin-Green was announced as the lead on Star Trek: Discovery.
Martin-Green was cryptic when discussing her character's future during a recent interview with Entertainment Weekly. "Well, I can't say anything," she said. "I can say that the story is as impactful and powerful and dynamic as it always has been, and there's nothing to worry about where that's concerned."
In the same piece, The Walking Dead showrunner Scott M. Gimple suggested that Martin-Green could potentially juggle both roles. "Sonequa Martin-Green can do anything," he said. "I've seen her battle a horde of walkers this year while simultaneously battling a stomach flu that would have had most people crying in the dirt. She can fulfill the duties of a Lieutenant Commander on a Constitution-class starship whilst battling walkers, Saviors, and whatever gets in Sasha's way.  We've had to juggle before. I will certainly juggle for Star Trek any day of the week. Okay, maybe not on Sunday."
While Sasha was created for the TV series and doesn't exist in the comics, there are signs that she could be written out. (Seriously: potential spoilers ahead.) Her romance with Abraham is close to that of a character named Holly, who appears in the comics.
Holly eventually seeks revenge on Negan after he killed Abraham and she sacrifices herself at the Sanctuary to help the group escape. She's captured by Negan, then taken to Alexandria with a bag over her head. But when the bag is removed, it's revealed that Holly is now a walker.
However, the prequel series Fear the Walking Dead recently used that exact scenario in an episode, so it's possible that The Walking Dead wouldn't do the same thing.
Either way, we'll probably learn Sasha's fate soon enough. The second half of Season 7 kicks off Feb. 12. While we wait, check out a few ways The Walking Dead could end.