Everything New On Amazon Prime In February 2017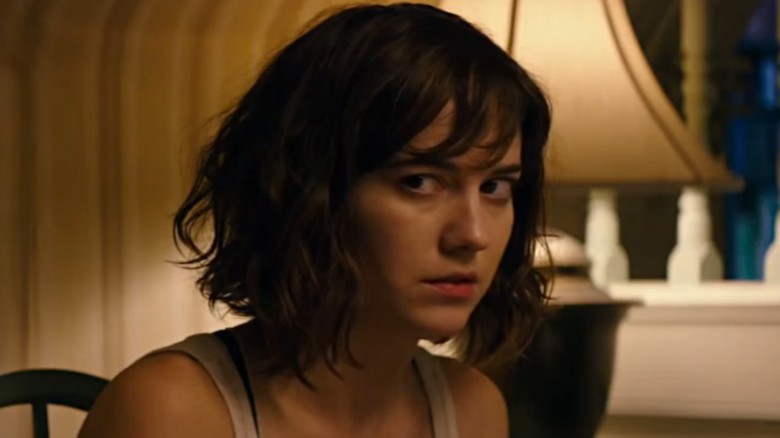 Paramount
If you'd rather avoid all the crowded restaurants on Valentine's Day, Amazon Prime will give you plenty of options for an intimate night alone with your TV.
The lineup includes the Amazon Original kids series Creative Galaxy Heart Day Special (featuring the voices of Lisa Loeb and The Daily Show correspondents Samantha Bee and Jason Jones) along with a ton of classic James Bond flicks including Diamonds Are Forever, Octopussy, and Goldfinger.
Later in the month, 10 Cloverfield Lane and Captain Fantastic (featuring Oscar nominee Viggo Mortensen) will also make their way to the service. Check out everything coming to Amazon Prime below.
TV
Creative Galaxy Heart Day Special: Season 2 (2/7)
The Collection: Season 1 (2/10)
The Americans: Season 4 (2/15)
The Tunnel: Season 1 (2/21)
Movies:
10 Cloverfield Lane (2/24)
Captain Fantastic (2/27)
Into the Wild (2/1)
Thelma & Louise (2/1)
Teen Wolf (2/1)
Yellowbird (2/4)
My King (2/1)
Nuts! (2/1)
Author: The JT Leroy Story (2/16)
Hook (2/1)
Havana Motor Club (2/27)
Hostile Border (2/6)
Touched with Fire (2/26)
Forces of Nature (2/1)
American Teen (2/15)
Care Bears Movie (2/1)
Dead Heat (2/1)
Diamonds Are Forever (2/1)
Die Another Day (2/1)
Drop Zone (2/1)
Escape from Alcatraz (2/1)
The Firm (2/1)
Frankie & Johnny (2/1)
Goldfinger (2/1)
Hoosiers (2/1)
I Went Down (2/1)
Judgement Day (2/1)
Kiss The Bride (2/1)
Live and Let Die (2/1)
The Living Daylights (2/1)
Man with the Golden Gun (2/1)
Margin Call (2/4)
Never Say Never Again (2/1)
Octopussy (2/1)
Payback (2/1)
Pretty in Pink (2/1)
Rob Roy (2/1)
The Running Man (2/1)
Sabrina (1954) (2/1)
Sabrina (1995) (2/1)
Soapdish (2/1)
The Spy Who Loved Me (2/1)
Untamed Heart (2/1)
Wild Bill (2/1)
The World is Not Enough (2/1)
You Only Live Twice (2/1)