Bobby Cannavale Reveals The Subtle Trick To Being Funny - Exclusive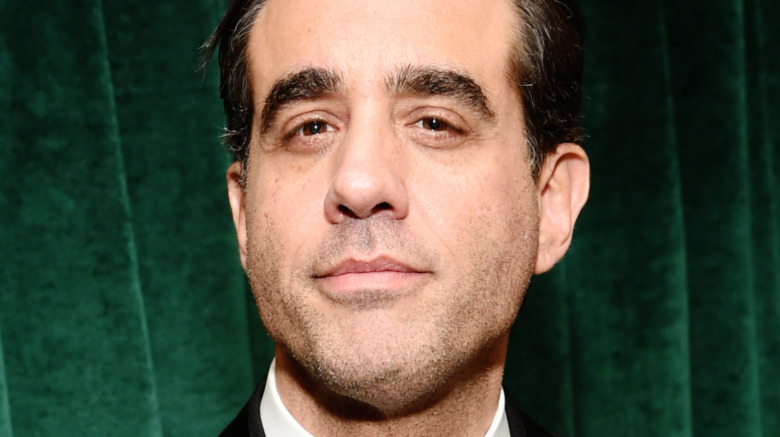 Michael Kovac/Getty Images
Any actor who plays to the camera in film and on TV will honestly tell you that it's enormously difficult to execute a comedic scene without a live audience. At least with an audience, an actor can judge by the reactions in the room what's landing and what's not. Without that instant feedback, the performer is left playing to an empty space, and only test presentations of the work will confirm whether the intended comedy has hit the mark.
It's a challenge that's been presented to prolific actor Bobby Cannavale, whose 25-year career includes film, television, and stage work. While the latter two media have at least provided him the opportunity to play off the energy of a live audience, his latest project, the Netflix original film Thunder Force, required him to perform his gags in the dark.
In Thunder Force, streaming now on Netflix, Cannavale plays William "The King" Stevens, a Chicago mayoral candidate and covert leader of a group of supervillains, dubbed "Miscreants," who are running rampant around the city. Just as The King prepares his final moves to sway the upcoming election in his favor, a pair of genetically engineered superheroes — Lydia Berman (Melissa McCarthy) and Emily Stanton (Octavia Spencer), a.k.a. the "Thunder Force" — arrive on the scene to bring the pain to the bad guys.
Never try to make them laugh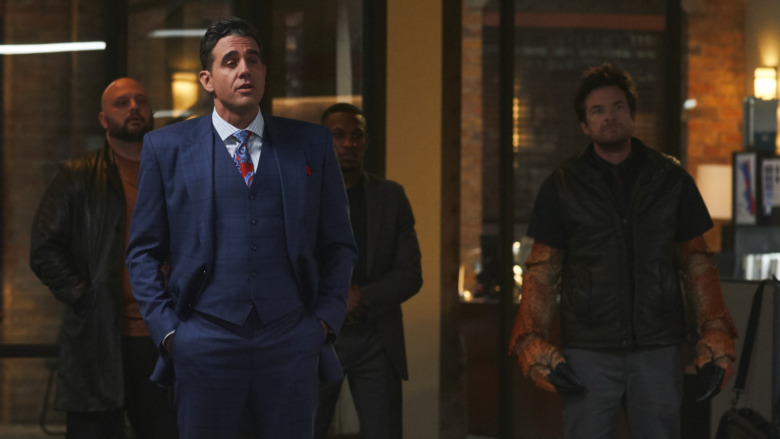 Netflix
In an exclusive interview with Looper to talk about Thunder Force, Cannavale said he found a kindred spirit as it pertains to his subtle approach to comedy in costar Jason Bateman, who plays one of The King's underlings, simply known as "The Crab." The method he and Bateman use, Cannavale said, is relatively simple, but highly effective: Play the characters honestly without trying to make them funny. (It's a strategy that pays off, as you can probably tell from this one Thunder Force scene that makes us love Jason Bateman even more.)
Cannavale told Looper that Bateman was "constantly thinking" while working on Thunder Force, and when they would shoot their scenes together, the duo made sure they "weren't playing any jokes" no matter how outrageous their characters were. With The Crab, in particular, he may look unusual, but below the surface is a conflicted villain who is not quite sure if he completely agrees with the way The King is going about his power play.
"We were playing real circumstances. [In Thunder Force], he works for me. And if there's going to be some kind of an insurrection that he's going to lead, it's going to lead to serious consequences," Cannavale explained. "I mean, I think the fact that we're playing it as straight as we are, I mean, you just got to laugh because the circumstances are so silly."
Bobby Cannavale says the same rules of honesty apply to drama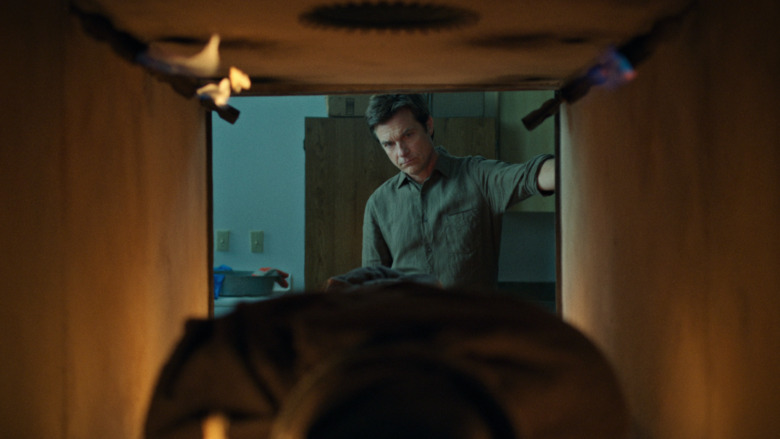 Netflix
A veteran of such dramatic projects as the acclaimed crime series Boardwalk Empire and director Martin Scorsese's gangster epic The Irishman, Cannavale revealed to Looper that playing a dramatic character totally straight often yields unsettling results.
"I find in straight drama I can always find something funny about something that's supposed to be very serious as well," Cannavale said. "If you play it really serious and you play it with a human being's truest, deepest insecurities, there is something familiar about a person's insecurities that will make you laugh uncomfortably, even in the most serious moment."
As such, that's why Cannavale feels Bateman — whose diverse résumé includes several comedies including TV's Arrested Development and the film Identity Thief opposite McCarthy — is great in his dramatic role as Marty Byrde on the hit crime series Ozark. Dependable for an occasional laugh despite the dire situation he finds his character in, Bateman makes Marty completely relatable to the audience, albeit in a "Thank God I'm not in his shoes" sort of way.
"We're hoping that we can relate to these characters in some personal way, and I think Jason's one [of them] with that character he plays on the Ozark," Cannavale observed. "I watch and I go, 'Well, I have nothing on the surface in common with him, but I feel what he's going through so viscerally' — and that's a testament to his work."
Directed by Ben Falcone and also starring Guardians of the Galaxy's Pom Klementieff, Thunder Force is streaming now on Netflix.