The Untold Truth Of Marvel's Monica Rappaccini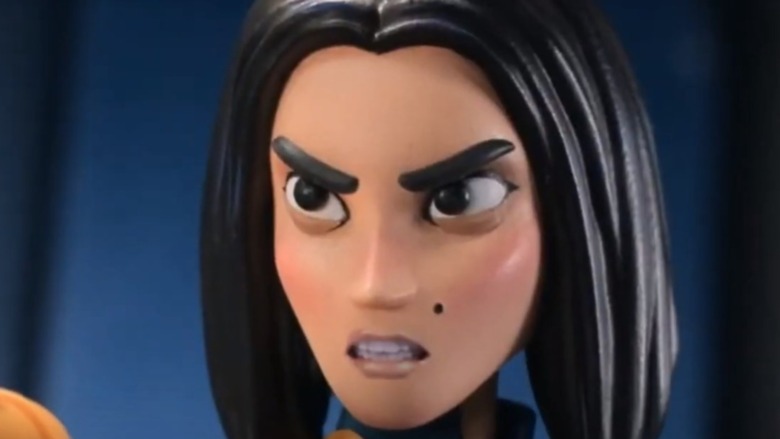 Marvel Studios/Hulu
The television landscape has changed dramatically in the last few years. There was a time when nobody would've gone for making a stop-motion animated show about an evil, rocket-propelled head trying to have it all in the big city. Then again, there was a time when "Archie Comics, but dark and thirsty" wouldn't have sold either, and yet here we are, five seasons deep in a love affair with Riverdale that just won't quit.
Marvel's M.O.D.O.K., which stars Patton Oswalt as comic book fans' favorite mental organism designed only for killing, is bringing a stack of colorful characters to the screen. There's Angar the Screamer and the Leader, both voiced by Bill Hader — one a disillusioned hippie with psychedelic screams, the other a long-overdue Hulk villain with a brain the size of a beach ball. Nathan Fillion lends his voice Wonder Man, realizing a super obscure running joke from the MCU.
And then there's Monica Rappaccini, voiced by Reno 911's Wendi McLendon-Covey. We've already seen some of what Monica brings to the table, giving as good as she gets in a science fiction super brawl with the show's main character. But who is she?
Monica AIMs to misbehave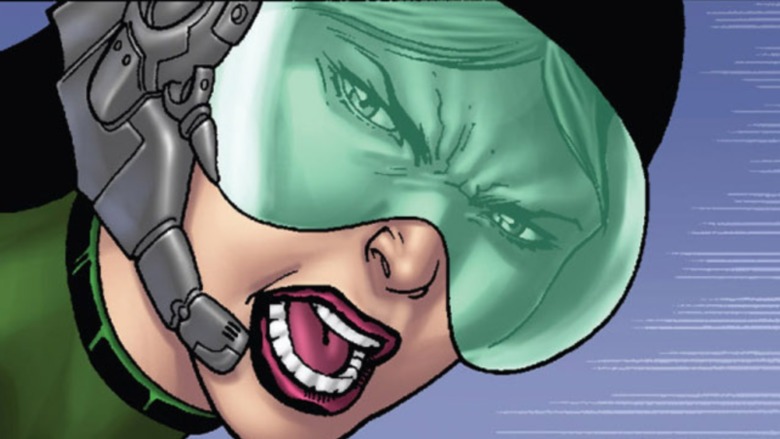 Marvel Comics/Frances Portela
In the comics, Monica Rappaccini is generally depicted as being an AIM stan to her bones. With a militant devotion to science, she skittered her way up the ranks of the evil organization Advanced Idea Mechanics, eventually securing a place as the group's top dog and earning the title of Scientist Supreme. But all of that is burying the lede. Before she climbed the corporate ladder of malevolence, Monica was just an aspiring scientist with a stunning lack of scruples. She dated Bruce Banner for a while, but used her proximity to steal his research and gain clout in her field. She also had a brief fling with M.O.D.O.K. himself, back before he started wearing size 24 hats. You can (and should) get the whole story in Fred Van Lente and Frances Portela's Super-Villain Team-Up: M.O.D.O.K.'s 11.
Monica's position in AIM and tendency towards more pragmatic super science has made her a force to be reckoned with in the Marvel multiverse in the last few years. She appeared in the Square Enix game Marvel's Avengers as M.O.D.O.K.'s conniving second in command, with a bump to main villain status in the game's follow-up episodes. Wildly intelligent and never short of a super weapon, it would be surprising if she didn't make her MCU debut in the days to come.