These Are The Best New Skins From The Overwatch Archives Event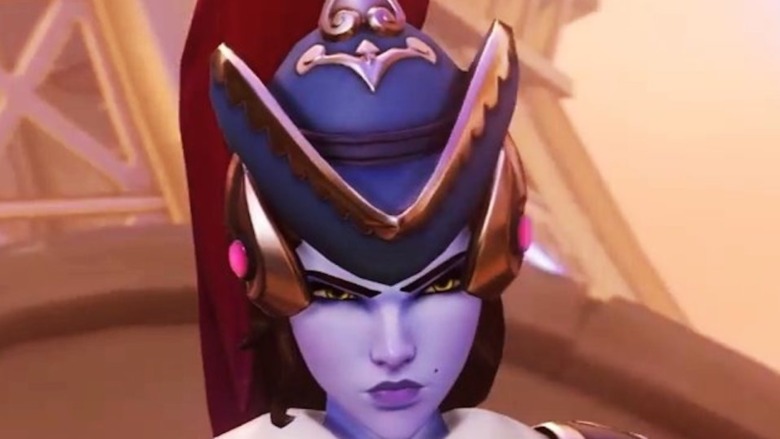 The latest event for hero shooter Overwatch, Archives 2021, is now live, bringing with it a variety of weekly challenges, harder versions of beloved PvE missions and, most importantly, new skins. The Archives event adds eight new skins to the game, only available during the event. Of the skins, five are legendary and the other three are epic, with the epic skins only obtainable through finishing a series of weekly challenges. With Overwatch 2's release still a ways off, the player base will need to be satiated with these new skins.
The legendary skins are for Genji, Zarya, Solider 76, Tracer and Widowmaker, with each design based on historical events. The epic skins are for Mercy, Lucio and Zenyatta. These skins have been paired with new voice lines and emotes, including McCree's new Quick Draw emote. However, not every skin is going to blow people's socks off — after all, the new Mercy skin has been made into a meme — so which of these are the best?
The Ninja Samurai takes the cake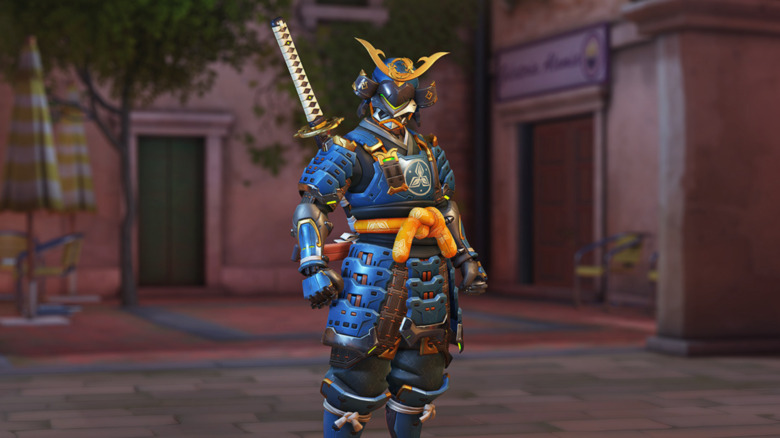 Everyone's favorite sword-wielding and shuriken-throwing ninja's latest skin has people pumped. The "Bushi Genji" skin has him decked out in traditional samurai armor with a blue and orange color scheme. The official Overwatch Twitter account's tweet showing off the new Genji skin racked up tens of thousands of excited likes and thousands of excited replies and retweets. 
The official announcement tweet attracted the attention of streamer TimTheTatman, who just responded with two fire emojis. Another streamer, Stylosa, just replied "oh my f***ing god", in response to the new Genji skin.
On Overwatch's YouTube channel, commenters were very supportive of Genji's new duds, with commenter LevelUpLifting writing, "please give whoever designed the Genji skin a massive raise." That comment alone received almost 2,000 likes, showing the excitement fans have over Genji's new look. Other pro-Genji comments included, "They never fail to make Genji look awesome," and "samurai Genji!!!!! Yes, please."
Soldier 76 gets a revolutionary skin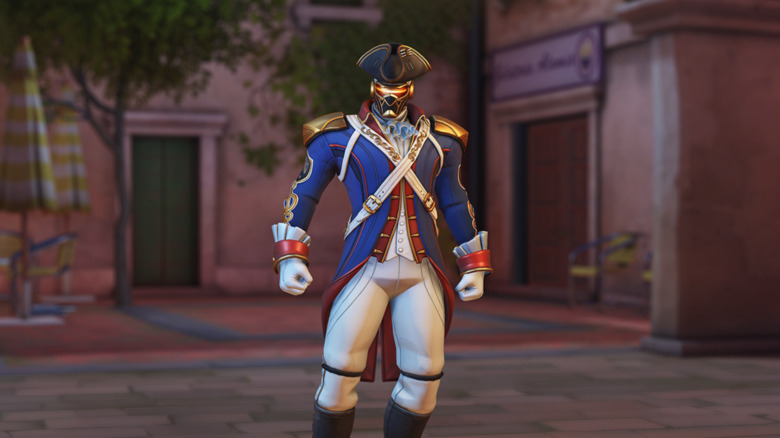 One of the other skins that have set the internet ablaze is Soldier 76's "Soldier 1776" skin, which rocks a style aesthetic inspired by the American Revolution and an excellent play on the character's name. The skin has Soldier 76 sporting fancy clothes straight out of George Washington's closet, including a blue coat with gold and red trimmings. The skin even has some of the white frilly bits associated with the era of the Founding Fathers.
The official Overwatch tweet displaying the skin gathered over 21,000 likes and comments from pro teams and streamers. Stylosa once again replied, this time writing "this is genius." The Florida Mayhem Twitter account posted a picture of esports caster Jack Wright dressed as Uncle Sam, along with the comment, "Think we've seen this one before? Very nice though." Commenters on YouTube were likewise complimentary, expressing their excitement for Soldier 76's patriotic new look.