The Major Role George Clooney Regrets Taking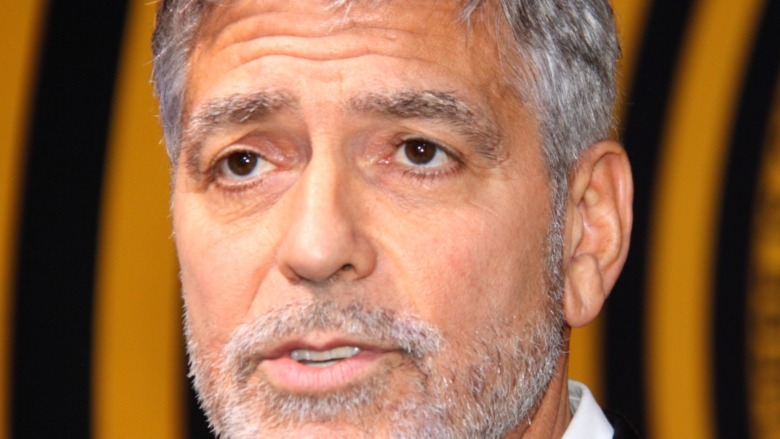 Shutterstock
George Clooney has had a long and illustrious career in Hollywood. He is one of the most recognizable actors on the planet, and one of the most successful movie stars of the past 30 years. However, despite his movie star status, Clooney actually didn't start out as a film actor. Instead, the actor achieved mainstream success for the first time for his performance as Dr. Doug Ross on the 1990s medical drama, ER. Clooney then went on to make the difficult transition from television to movies and quickly became one of the world's favorite leading men.
In the decades since Clooney became a breakout star, the actor has appeared in more than his fair share of beloved and successful films, including Ocean's Eleven, Ocean's Twelve, Ocean's Thirteen, Out of Sight, Three Kings, O Brother, Where Art Thou?, Michael Clayton, The Descendants, and Gravity — to give just a few examples. There's one movie, though, which Clooney starred in early on in his film career, that he still deeply regrets doing.
George Clooney really wishes he hadn't starred in Batman & Robin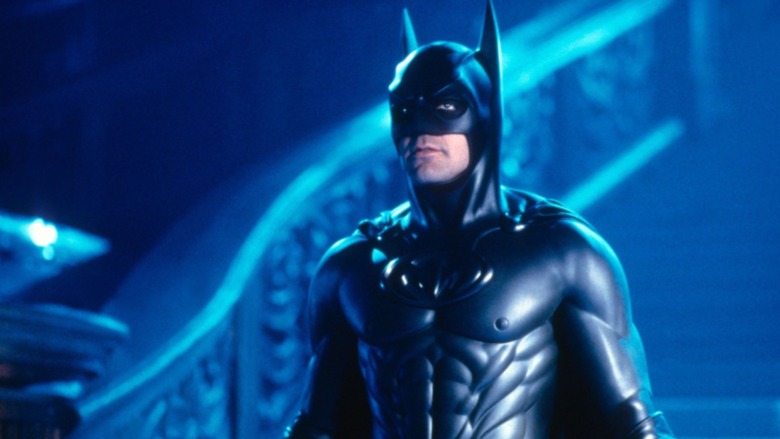 Warner Bros. Pictures
It's been over 20 years since Batman & Robin was released in theaters, but the public opinion around it hasn't improved much in that time. The Joel Schumacher-directed comic book film is still considered one of the worst superhero films of all time (if not the worst), and George Clooney's take on Batman is still regarded by fans as the worst version of the character to ever make it to the big screen. Batman fans aren't the only ones who have that opinion, though, as Clooney himself has made it explicitly clear that he also isn't a fan of Batman & Robin.
Just a few months ago, when he was asked by The Guardian about what he would have done differently when he was younger, Clooney responded by saying, "Now, the obvious answer to your question would be to joke, Batman & Robin. And I wouldn't do it at all." His comments in that interview weren't the first time that Clooney has publicly disavowed the film, either. During an appearance on The Graham Norton Show in 2015, Clooney said that he "always" apologizes for Batman & Robin and admitted that he actually thought for a long time that the film had destroyed the Batman film franchise forever — before Christopher Nolan successfully rebooted it with Batman Begins in 2005.
In other words, even in a career as successful as Clooney's, there are still a few major flops — and none more notable than Batman & Robin.