What It Will Take For The DC Extended Universe To Implode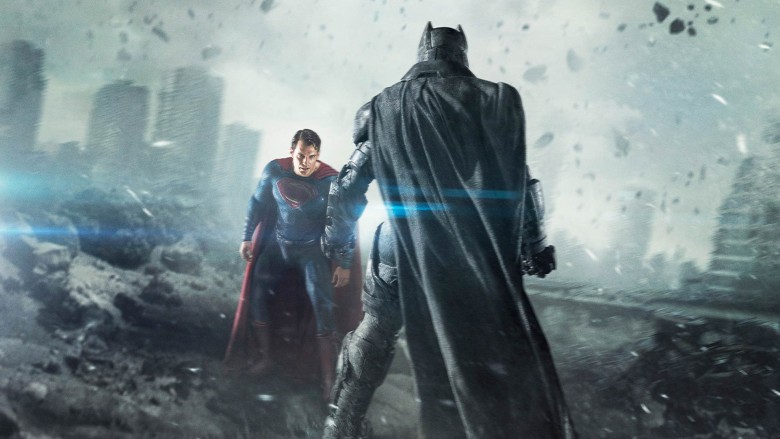 Despite brutal reviews from critics, the DC Extended Universe is still going strong with projects planned through 2020 and around a half dozen films currently in different states of development. But with production problems plaguing the development of The Flash spinoff film, and lingering rumors of behind-the-scenes issues on Wonder Woman, it isn't hard to wonder what it'll take for the DCEU to implode. Might we all be better off if the studio just called it a day and started over from scratch? Here's what we think it'll take to send the world of Man of Steel tumbling down.
If Wonder Woman turns out to be a 'disjointed' mess
Gal Gadot's Wonder Woman was one of the best things about the overlong mess that was Batman v Superman: Dawn of Justice, but there have been a number of reports suggesting that the character's upcoming solo film is in trouble. Naturally, on-the-record studio sources insist those reports are unfounded—but the rumblings just won't die down. Recently, yet another report surfaced quoting an unnamed insider as saying the movie "stinks," and is a "discombobulated," "disjointed" mess. We hope it isn't true, but if Warner Bros. botches Wonder Woman, it could spell major trouble for the DCEU as a whole.
If Ben Affleck takes too long to make The Batman
One of the most promising projects in the entire DC line is Ben Affleck's proposed solo film focused on the Dark Knight, but he doesn't really seem to be in a big hurry to make it. Fans seem to be clamoring for the project, but Affleck is taking his time with the script and isn't in any real hurry to hit an arbitrary release date. Which is great, by the way—Affleck wants to make an awesome Batman movie, and there's nothing fans want more. That movie could be a game-changer for the DCEU. But even after he finishes the script, it'll take around two years to actually get it made and ready to release, so this project could potentially push out several more years before it actually happens. If Affleck takes too long, and the next few movies falter, there might not be a DC universe left for it to fit into.
If they can't find a creative direction that works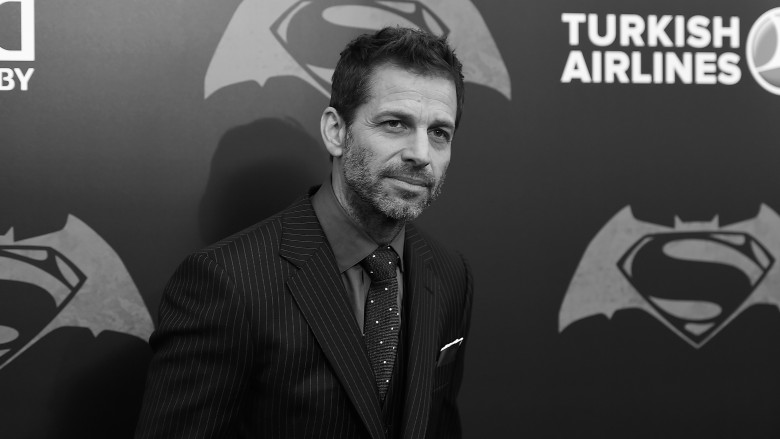 Getty Images
Even director Zack Snyder and his inner circle have admitted the grim dark tone of Batman v Superman: Dawn of Justice might've gone a bit too far. Synder has promised that the upcoming Justice League will offer a "lighter" take on the DCEU, but this course correction midstream through the franchise could make the entire phase of films feel disjointed. There's a reason the Marvel Cinematic Universe works—all those movies feel like they're part of the same world. If DC keeps twisting and turning, their universe will feel like a disjointed mess. It all goes back to starting on the right note, and trying to piggyback a film universe onto Man of Steel is starting to look like a questionable decision.
If The Flash movie can't get on the rails
Ezra Miller is already locked in to star as Barry Allen in a big-screen Flash film, but the studio is having a lot of trouble keeping a director attached. Seth Grahame-Smith originally signed on, but he amicably parted ways with the studio. Then Dope director Rick Famuyiwa came on board—an acclaimed, up-and-coming young talent who seemed to be a perfect fit for the Scarlet Speedster's big screen premiere—but then he left the project over creative disputes with the studio. Warner Bros. is apparently still hoping to hit its early 2018 release date, but the clock is ticking. Considering the success the CW has had with The Flash on the small screen, he holds a ton of potential as an accessible, exciting protagonist in the DCEU. But none of that matters if the studio can't actually get the movie off the ground.
If they don't get some leadership at the top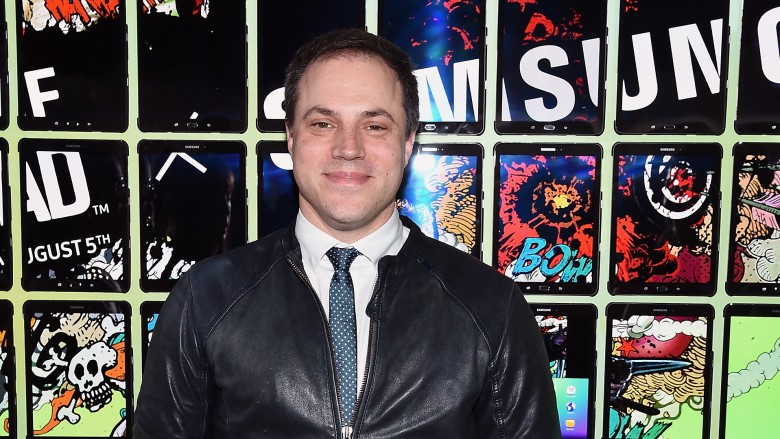 Getty Images
One of the big reasons Marvel Studios' master plan has worked out so well is the fact that Kevin Feige has been at the top of the pile pulling pretty much all the strings. When DC launched its universe, the closest thing to a guiding hand was Snyder, and it hasn't turned out all that well. In May 2016, the studio appointed DC's Geoff Johns and Warner Bros. executive Jon Berg to head a DC film division in hopes of righting the ship. The jury's still out on whether they can lead the DCEU to critical glory, but there's no denying the company needs to get a steady hand at the wheel as soon as possible.
If they can't utilize better villains
From Zod to a weird Lex Luthor to an evil witch that dances around a giant hole in the sky spewing CGI, the DCEU has never done a good job with its villains. We won't even mention the CGI troll monster that was supposed to be Doomsday. Marvel has also struggled with this, but not to same extent—and what makes this so bizarre is that the DC Comics universe is loaded with excellent villains. Heck, Luthor is a fantastic baddie in the comics, if they'd only done a better job of translating him to the screen. DC needs to dig deeper into its canon and find some villains worthy of facing off with its roster of superheroes.
If Justice League isn't the best movie ever
Seriously, the pressure is on for Snyder's Justice League to assuage the disappointment from Batman v Superman while simultaneously making this a universe that fans want to live and breathe in. After Suicide Squad's critical failure, this movie can be nothing short of really good. This is supposed to be the flagship release—akin to what The Avengers was for Marvel. Snyder claims he's learned from Batman v Superman's faults, and is turning the franchise around. If he doesn't, the entire DCEU might never recover.
If Gotham City Sirens can't fix some of Suicide Squad's flaws
Margot Robbie's Harley Quinn was one of the best things about Suicide Squad, and Warner Bros. was quick to double down on that by putting Gotham City Sirens into development as a potential spinoff and sequel. The film is reportedly being designed to follow several female mainstays in the DC universe (specifically the Batman-related corner), and that's an awesome idea. It fills a niche that isn't really being served, and if they do it right, it could be one of the most original films in the superhero genre. But it'll need more than just a cool factor to actually get butts in seats. Suicide Squad was all cool—and pure nonsense—and you'd have to think the ticket-buying public won't fall for that again.
If Green Lantern Corps isn't DC's Guardians of the Galaxy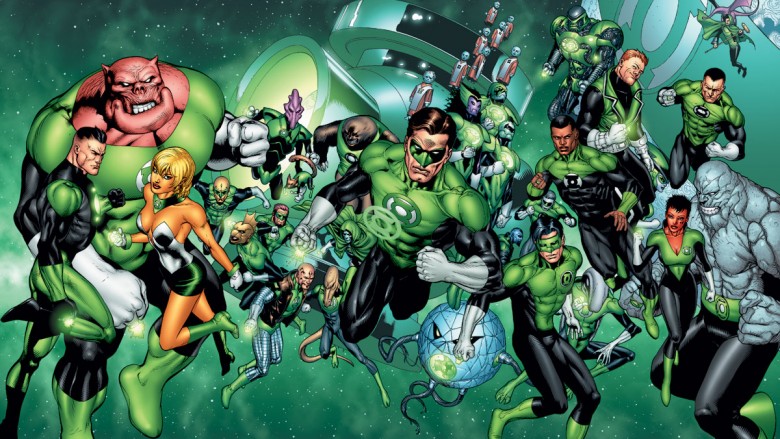 A big part of Marvel's success over the past several years is its diversification. Ant-Man was a heist movie, Captain America: The First Avenger was a period-set war story, and Guardians of the Galaxy was basically a swashbuckling Star Wars adventure, just set in the Marvel universe. The DC canon is just as diverse, which they'd do well to remember as they work through the early stages of getting their Green Lantern Corps movie mapped out. The world of the Green Lanterns is huge, and it even has a wisecracking, good-looking hero at its center with Hal Jordan. Just like Marvel used Guardians to tell a story far away from the established canon, DC could do the same with Green Lantern. If it works, they could have a successful new franchise insulated away from everything else on the schedule. If not, it's just another critical bomb in a failing experiment.
If the box office numbers take a dive
Of all the reasons Warner Bros. might pull the plug on the DCEU, this is obviously the biggest. Warner Bros. is making DC movies to make money, and if fans stop showing up in droves for the next tentpole release from Batman, Superman, Wonder Woman and the gang—this franchise will be over. The studio wants a return on its investment, and these ambitious sci-fi flicks aren't cheap to make. Batman v Superman was carried by the fact that it was the first-ever big-screen meeting of DC's biggest heroes. Suicide Squad was a hit based on its excellent marketing campaign. But if these movies continue to get terrible reviews, the moviegoing public is bound to stop showing up—and sooner than later.