Angela Russo-Otstot Talks No Sleep 'Til Film Fest, Reveals What It's Really Like Working With Her MCU Filmmaker Brothers - Exclusive Interview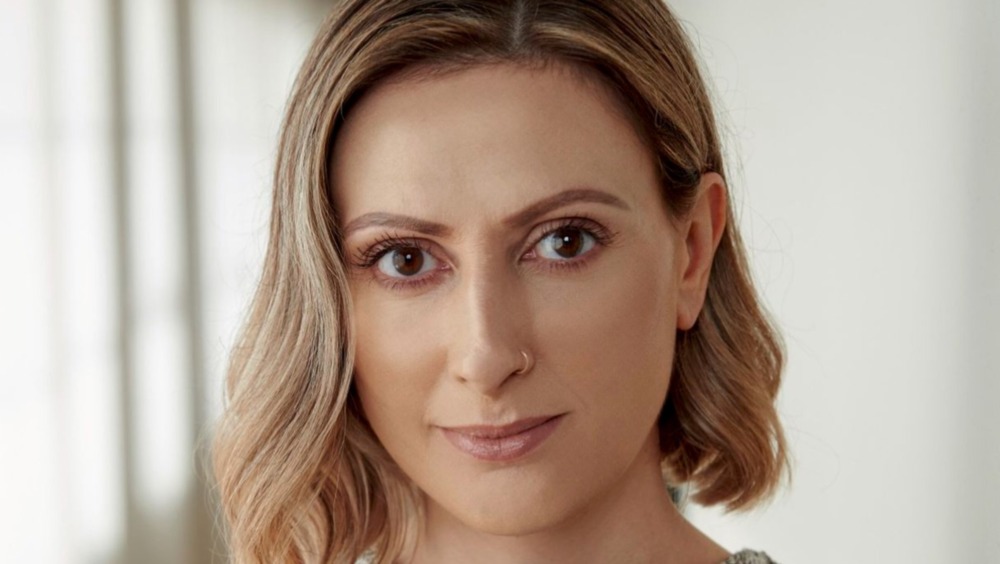 Agency photo
The name Russo has become quite well known to moviegoers all over the world in the last decade, especially when director brothers Joe and Anthony Russo made their grand entrance into the Marvel Cinematic Universe in 2014 with Captain America: The Winter Soldier, followed by Captain America: Civil War, Avengers: Infinity War, and Avengers: Endgame. Unbeknownst to fans, however, the Russo brothers had a secret weapon — their younger sister, actor, screenwriter, and production partner Angela Russo-Otstot. 
Beginning as assistant on her brothers' crime comedy Welcome to Collinwood in 2002, Angela's been involved in different capacities with her brothers' films over the years, and serves now as the president of creative at the Russo siblings' production company AGBO, which in the past couple of years has produced such films as Extraction, Relic, and Mosul. Most recently, Anthony and Joe directed the Tom Holland PTSD war drama Cherry, which was co-written by Angela, and while the Russos are getting ready to film the action thriller The Gray Man — starring Chris Evans, Ryan Gosling, Regé-Jean Page, and Ana de Armas — they're still finding time to foster aspiring filmmakers.
Starting April 16, the Russo siblings are debuting the inaugural No Sleep 'til Film Fest, a unique competition that invites emerging creators (including international submissions) to make a "bite-sized film" of three minutes or less in the span of 48 hours while following the latest social distancing guidelines. The competition wraps up May 7 with an announcement of the top three winners, who will receive various filmmaking software and equipment and join the AGBO Storytellers Collective, which is made up of alumni of other ABGO fellowship programs. 
The Russo siblings are among the judges of the No Sleep 'til Film Fest, along with MCU screenwriters Christopher Markus and Stephen McFeely. In an exclusive interview with Looper, Angela Russo-Otstot discusses the mission of the competition, her work on Cherry, and gives us a peek into The Gray Man and more.
Creating a 'bite-sized film' competition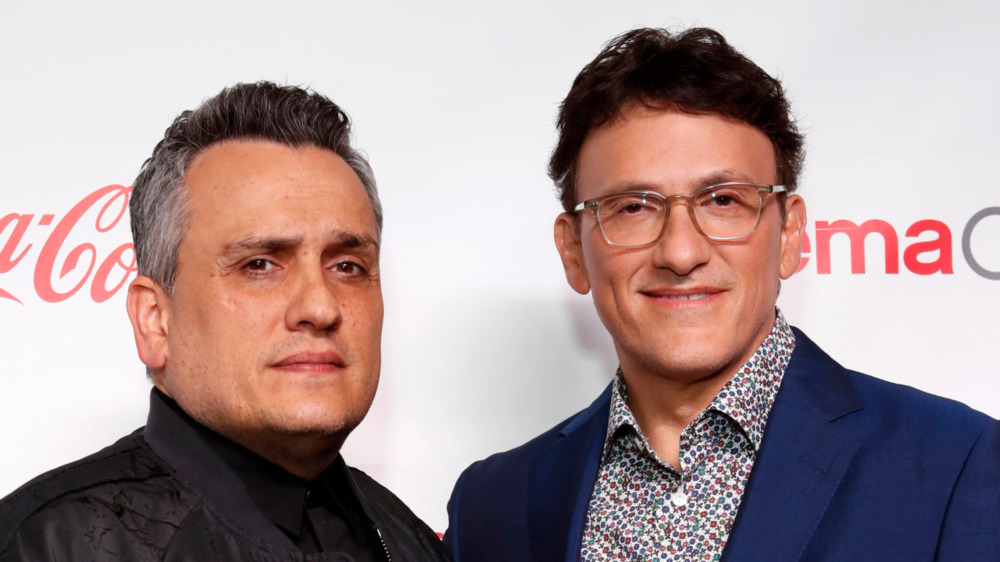 Shutterstock
Congratulations on the No Sleep 'til Film Fest. I talked with your brothers Anthony and Joe for Cherry, which you, of course, were a big part of — and I talked with Ciara Bravo as well for the film, who said they really promote a family atmosphere on set. It really must be a thrill for the three of you to be together and put that family passion into this really cool project.
It's really fun. I love that Anthony and Joe are such proponents of fostering creative connectivity and that two brains are exponentially better than one, three are better than two, and so on. And I think it plays a large part in why they foster that familial atmosphere. When I get to work with them on projects and collaboration, I mean, not only do I get to work with two people I admire as creatives in a creative capacity, but I also get to work with two people I love. You feel like you're getting away with it when those two things come together.
First of all, great idea with this "bite-size film" concept, where you get two days to make a film that's three minutes or less. Where did you come up with the concept?
I think at AGBO, something that is really important for us is finding ways to champion new voices. It's part of our mission statement as a company — Anthony and Joe started as independent filmmakers. And when you are an independent filmmaker, you're oftentimes faced with restrictions or challenges that end up really producing some really innovative ideas in strong creative, because you have to find a way around those restrictions and challenges. And so we thought, "Okay, well, we're living in a time right now where we want to continue to foster connection amongst creatives, just like with Pizza Film School, during COVID. How can we get people working on their creative, feeling creative in this environment and give them an opportunity to actually deliver?"
We thought by doing a compressed timeframe, where they have 48 hours, where they absolutely have to come up with the narrative, figure it out, produce it and deliver it and do so in an atmosphere where we all are faced with lots of restrictions, well, it kind of sounded like a recipe for something potentially fantastic. It's all in the spirit of trying to, again, foster creativity and keep people connecting with each other.
Making every second count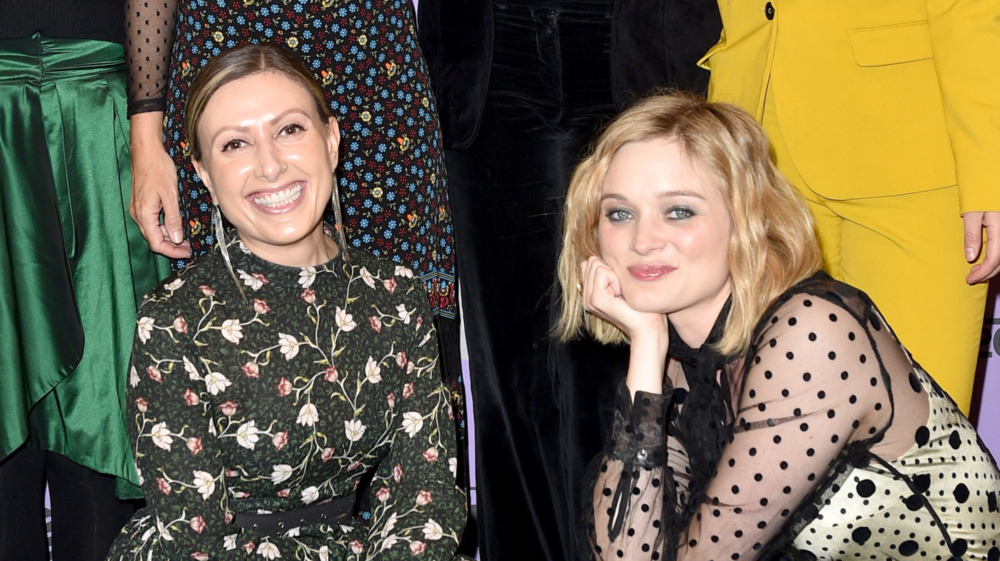 Ernesto Distefano/Getty Images
This three minutes or less concept, I mean, what it's going to do is going to make people realize that in that timeframe, every second truly does count. I think of stories I've read about over the years — for example, Scarface. They cut three seconds out of the chainsaw scene to get it from an NC-17 to an R. But if those three seconds had remained, think about how the narrative or the complexion of the film might have changed. This whole idea of three minutes makes you realize that every single second is important to a film.
No, it's true. And I think it also puts an emphasis on the amount of preparation you need to do, because you have to produce it within that truncated timeframe as well. Part of our process at AGBO is really making sure that everything starts on the page, and it all grows from the narrative. And I think it's really important in this situation to do the same thing — to give yourself that blueprint, so you have a very clear plan going in for execution. And then to your point, what you're capturing and how you're editing it together, every second will count.
With 48 hours to flesh out this concept, I would imagine some of it obviously is acting on impulse, some improvisation. As I'm sure you've discovered as a filmmaker, that could potentially pan out to something pretty spectacular. Have you had a situation over your years making films when you acted on impulse and it did result in something that changed the look of a film?
You know, I'm trying to think of a specific example, but what you're touching on definitely speaks to the process for Anthony and Joe, which is prepare, prepare, prepare — and then be prepared to throw it all away in a moment. And that happens a lot, because you never know what the camera operator is going to bring to the table, what the actors are going to bring to the table. And there are so many shifting variables, and there's so many ideas coming in the moment, that sometimes you just have to run with them. It happened quite a bit on Cherry. And I'm so sorry that I'm having trouble thinking of a specific example for you, because I'm thinking of one that changed the overall look, certainly changed certain trajectories for characters, I would say, for sure.
If you're a good filmmaker, you'll admit that every opportunity when you're making a film is a learning process, that you're going to take away something that's going to make you a better filmmaker. Do you anticipate leaving No Sleep 'til Film Fest maybe thinking, "I probably will end up being a better filmmaker because of this"?

Always. I was very fortunate to teach for a few years at the college level. I never learned more about writing than from my students. And I think one of the greatest aspects of my job as an executive at AGBO is being able to champion other writers' voices, other filmmakers' voices. I've learned so much from all of them, and I'm very excited for this competition among all the initiatives that we do. We do an Italian American film festival [the Russo Brothers Italian American Film Forum]. We also work with filmmakers coming out of Slamdance and AFI. And every time we develop a partnership with one of these filmmakers, you learn more, and you grow more as an artist yourself. It's partially selfish on our part, but we really do get a lot of joy out of fostering these relationships and really digging into what works for them, because that's how you learn new tips yourself.
Revisiting The Winter Soldier and looking ahead to another film with Chris Evans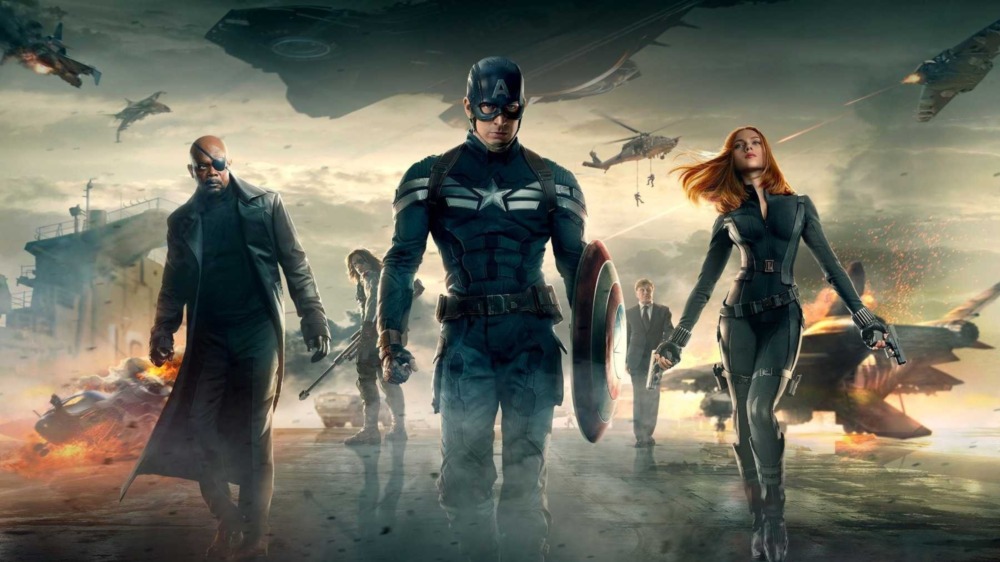 Which of the four MCU films that your brothers have directed impacted you the most?
I was obviously very impressed with all of them for different reasons, but Winter Soldier certainly impacted me the most. It was just indicative of a great moment of transition for them as directors, also it was their entrance into the MCU. They came in with a fresh take and a fresh idea and without, for lack of a better word, the burden of having to service other storylines that they were carrying over, as they did in the later films especially. But I just remember being knocked over when I saw that for the first time and just really inspired, in awe of the work that they did on that one. They took the character to such a different place, and I think it was quite refreshing.
What's really great about that is Chris Evans is working with Joe and Anthony again for The Gray Man. I haven't seen your name attached yet, but as a big part of AGBO, I would imagine there's some involvement there. Do the brothers ever share any details of their projects or consult with you, whether or not you're specifically attached to the film? And if so, I mean, do you have any details you can share about The Gray Man?
My position is president of creative at AGBO, so I get exposure to everything that's coming through — and in an intimate way, which I feel very lucky about. And on that one in particular, we did our round tables together with the script and I was heavily involved in more of the narrative shoring up of it. I think the cast is really exciting, and I was able to visit the set and do a cameo in this one as well. So that's a lot of fun. But yeah, we're moving along. And I think that people are going to see these actors in shades and lights that they've never seen them before, so I'm really excited for that.
Examining the impact of Cherry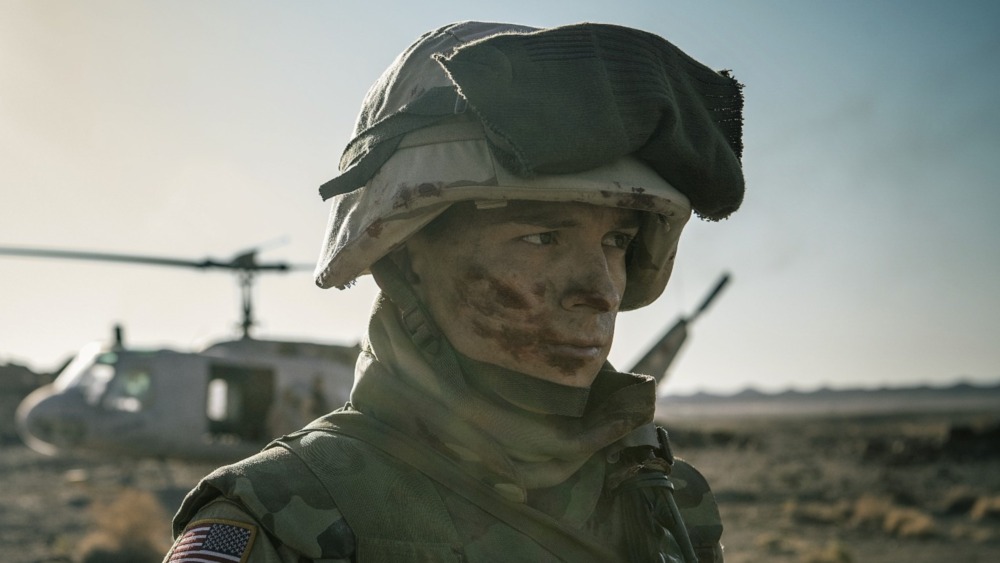 Again, congratulations on your vital contributions to Cherry. I come from a military family, and I told Joe and Anthony this as well — I am so happy that the film is being embraced by veterans' organizations in the way it has been, because PTSD is something obviously that should never, ever be neglected. You must be incredibly proud knowing that the film has made such an impact on the people you were hoping to reach the most.
For sure. Everything else aside in that film and all of the fun artistic endeavors that came along with it, the most important thing for us was the narrative about what's happening with PTSD, what's not happening with PTSD, and the various ways that our soldiers can and should be supported. So those reactions that you just touched on mean the world. It's really, fundamentally speaking, the most important aspect of that film, and what we needed to accomplish at the end of the day. And we tried very hard to be as authentic as possible, knowing that we were telling one person's story. And it's a fictionalized story, but really making sure that we were representative of what the truth might be for other individuals who actually have gone through this. So yeah, it's been a really wonderful reception.
I have to ask you about working with Tom Holland on Cherry, because obviously, and I pointed this out to your brothers as well, he possesses this sort of innocence that I think you need in the film. Because truth be told, I think there is that innocence for anybody walking into a situation where they're going to have to serve in combat, where they don't really realize what the hell they're going to be getting into. What were your impressions of working with him? He goes places with this film that we've never seen him go before.
It's true. And I think, we've said this time and time again, I don't know that this film ever would have worked without Tom Holland. It's a very difficult role, and it's certainly required somebody that has that quality that you just touched on. There's an earnestness and a sweetness, and he wants very much to do the right thing, even though he's sort of eclipsed by these darker happenings in the world around him. And Tom just managed all of it. I mean, he showed such range in the film. He surprised us every single day. And I told him when we were finished shooting that oftentimes when you're sitting writing, and I had the good fortune of knowing Tom would be in the role when I was writing, but you imagine the actor. I could have never imagined in my wildest dreams the performance that Tom ended up delivering. It was beautiful.
The No Sleep 'til Film Fest begins Friday.