The Intense Horror Thriller Hidden Gem You Can Watch On Amazon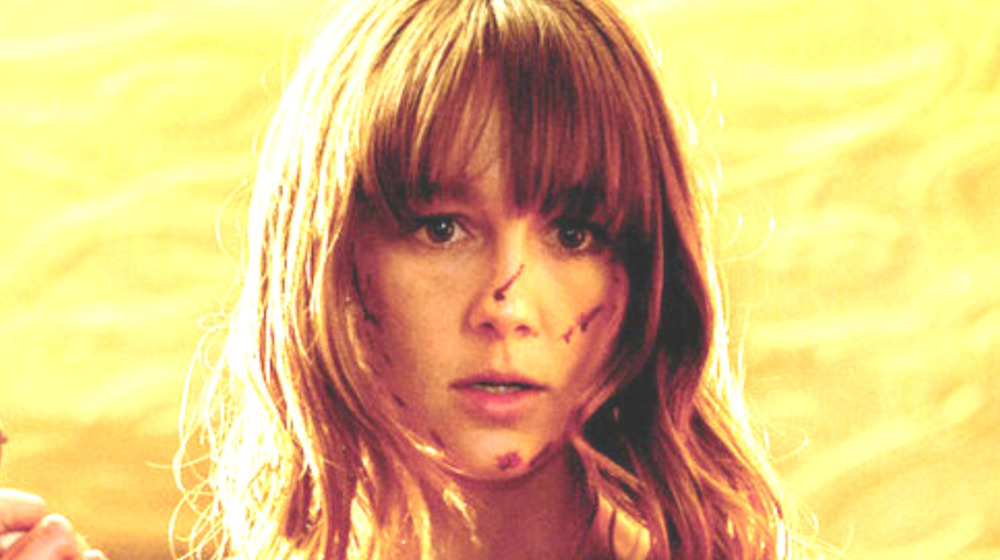 Lionsgate
These days, there seems to be an infinite amount of horror movie options, but how many of them are enjoyable? If you're looking to toss some comedy into the mix, there's a perfect film to add to your Amazon Prime Video queue.
Adam Wingard's skills gave him the opportunity to direct the newly-released Godzilla vs. Kong, but in 2011, he gave us another gem starring Joe Swanberg, Sharni Vinson, and AJ Bowen. The film attracted several buyers at the 2011 Toronto International Film Festival's Midnight Madness but didn't see a theatrical release until in 2013. On a budget of $1 million, the movie proved to be a box office hit when it grossed over $26 million and received mostly positive reviews, earning 79% on the Tomatometer and a 60% audience score.
You're probably wondering why you've never heard of this hidden gem or why you haven't seen it. Fortunately, you can stream it on Amazon, but it isn't for the faint of heart.
You're Next isn't your average home invasion movie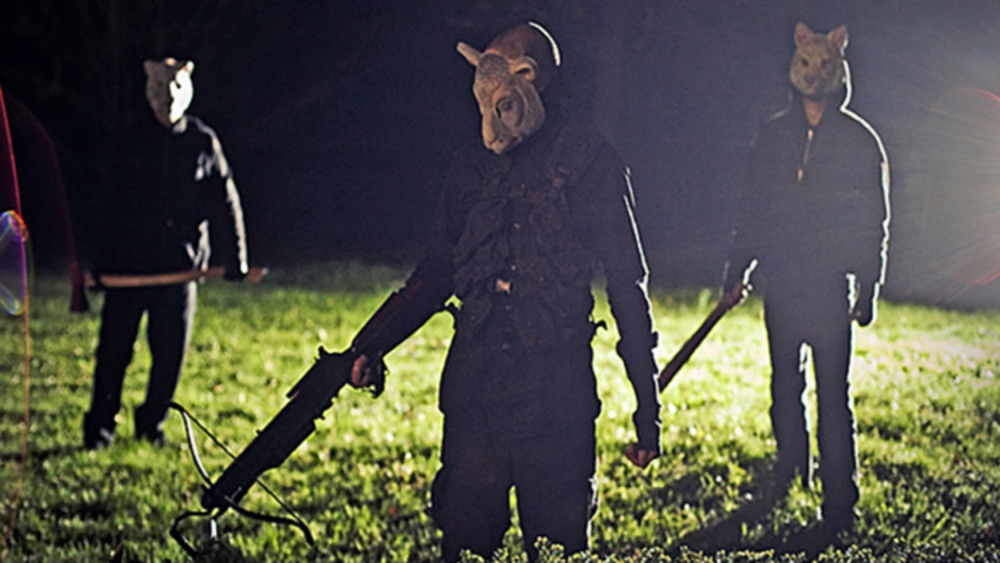 Lionsgate
You're Next starts out similarly to other home invasion horror films. To celebrate his parent's wedding anniversary, Crispian (A.J. Bowen) brings his new girlfriend Erin (Sharni Vinson) to his parent's vacation home in rural Missouri. After the rest of the Davidson clan arrives, including siblings Drake (Joe Swanberg), Felix (Nicholas Tucci), and Aimee (Amy Seimetz), the family sits down for dinner. What was supposed to be an enjoyable family weekend takes a turn for the worse when Tariq (Ti West), Aimee's boyfriend, is shot through the eye with an arrow. All hell breaks loose, and the family fights for their survival before the intruders can make it inside. What the intruders don't know is that they've messed with the wrong newcomer.
Without giving too many details away, the movie isn't a typical slasher where the victims make terrible decisions. You're Next is a smart movie, rounded out with a shocking twist at the end. Think of it as a mix between Hush and Home Alone, with a strong female lead. If you need another reason to stream this movie, Karl Delossantos of Smash Cut Reviews marks You're Next as a standout in the horror-thriller genre: "The mix of gore, humor, and familiarity takes the film from being a passable 'B' movie to a successful and well-executed homage that may change the way we view the genre."