The New Star Trek Podcast That Fans Won't Want To Miss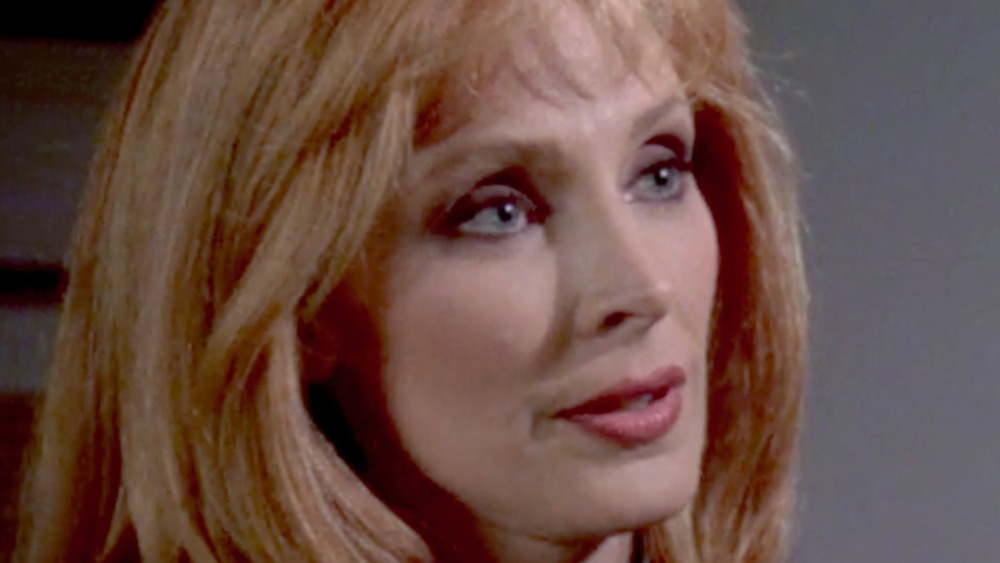 Paramount Domestic Television
Even 26 years after the series premiered, Star Trek fans still can't get enough of The Next Generation. As the follow up to The Original Series, The Next Generation debuted in 1987, expanding upon the universe established by its predecessor in many ways. The Original Series had already attained cult classic status by that time, but The Next Generation wasn't afraid to stray away from the tried-and-true formula. Most notably, it presented a brand-new cast set in a new era roughly a century after the adventures of Captain Kirk (William Shatner) and his crew. While it was a risky move to depart from the successful archetypes that The Original Series set, The Next Generation became exceedingly popular. 
Decades later, Star Trek: The Next Generation is still hailed as one of the best — if not the best — series in Star Trek history. As a result, its cast became just as iconic as The Original Series. Characters like Jean-Luc Picard (Sir Patrick Stewart), Geordi La Forge (LeVar Burton), and Dr. Beverly Crusher (Gates McFadden) all became celebrated icons in the sci-fi genre and television as a whole. Now, the world is poised to learn more about these characters and their actors in a new star-hosted podcast that Star Trek fans surely won't want to miss.
Get excited for Gates McFadden InvestiGates: Who Do You Think You Are?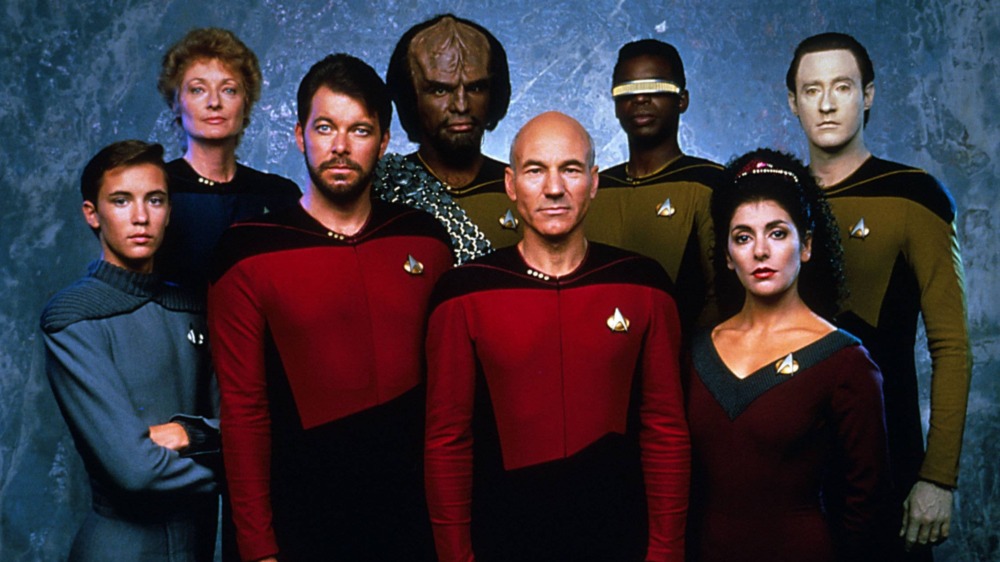 Paramount Domestic Television
As reported by TrekMovie.com, the upcoming podcast is called Gates McFadden InvestiGates: Who Do You Think You Are?, and is hosted by none other than Dr. Beverly Crusher herself, Gates McFadden. Each episode will feature her and another Star Trek: The Next Generation cast member enjoying an in-depth conversation with one another. This includes confirmed cast members like LeVar Burton, Jonathan Frakes, Brent Spiner, Will Wheaton, and many more.
It isn't clear as of right now how many episodes of the podcast there will be, but we do know that it won't be solely focused on Star Trek, despite primarily starring its cast. "No, we don't dissect the episodes," McFadden said in a statement. "We speak about our lives."
The Nacelle Company, the folks behind Netflix's The Toys That Made Us and the upcoming Star Trek documentary series The Center Seat, is behind the podcast. The company established their own podcast studio in Burbank, California, where McFadden will host her upcoming show.
"I can't say I know the ins and outs of podcasting, although I am learning," McFadden said. "But I do know how to be funny and silly, serious and truthful, and ultimately, how to have lively conversations with my extraordinary group of close friends from the Star Trek series."
Fans will be able to tune into Gates McFadden InvestiGates: Who Do You Think You Are? via Spotify, Apple Music, and more starting on May 12.