Bobby Cannavale Reveals How He Really Feels About Jason Bateman - Exclusive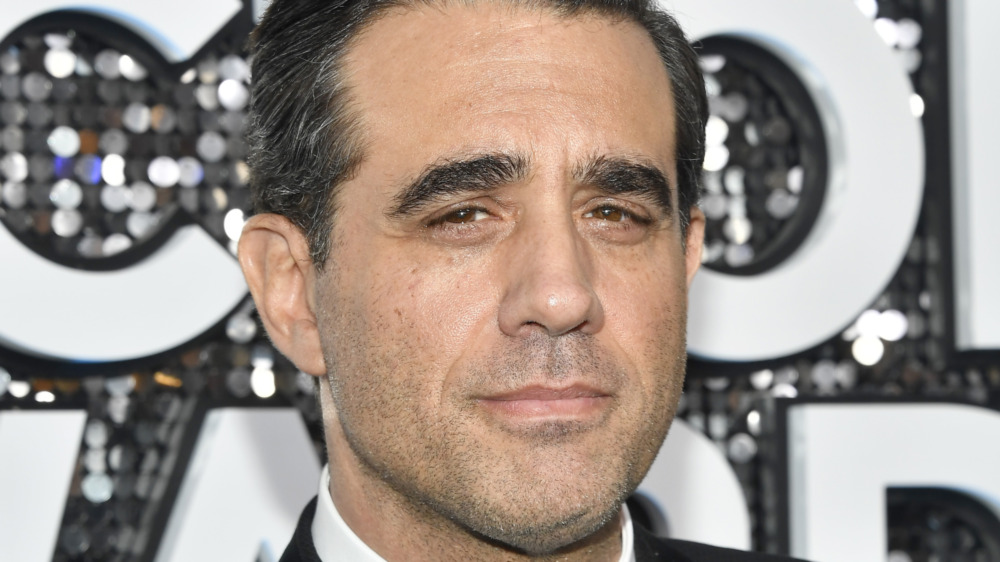 Frazer Harrison/Getty Images
When it comes to making films and television series with people you admire, the entertainment business is a hit or miss proposition. For prolific actors like Bobby Cannavale, he's loving the third opportunity to work with two-time Oscar nominee Melissa McCarthy on the new Netflix original film Thunder Force, marking the third movie project the two have done together in the last six years (and they have a miniseries, Nine Perfect Strangers, on the way). But while Cannavale has had an embarrassment of riches working with McCarthy, Thunder Force marks the first time in his 25-year career that he and fellow performer Jason Bateman are doing a film together. The pairing has been a long-time coming, and Cannavale couldn't any more ecstatic about it.
In Thunder Force, McCarthy and Octavia Spencer star as Lydia Berman and Emily Stanton, estranged childhood friends who grew up in a world in which superpowers were commonplace among the villainous people of society. Obsessed with finding a way to give regular people superpowers to combat the supervillains — dubbed "Miscreants" — after a family tragedy, Emily becomes a world-renowned scientist on the cusp of her dream when the stumbling and bumbling Lydia throws a wrench into her lifelong plans. 
The duo will have to deal with The Crab (Bateman) and hot-tempered Chicago mayoral candidate William "The King" Stevens (Cannavale), who is underhandly using his superpowers to sway the city's election, in the process. Looper talked with Cannavale about working with his fellow Miscreant in an exclusive interview.
The King and The Crab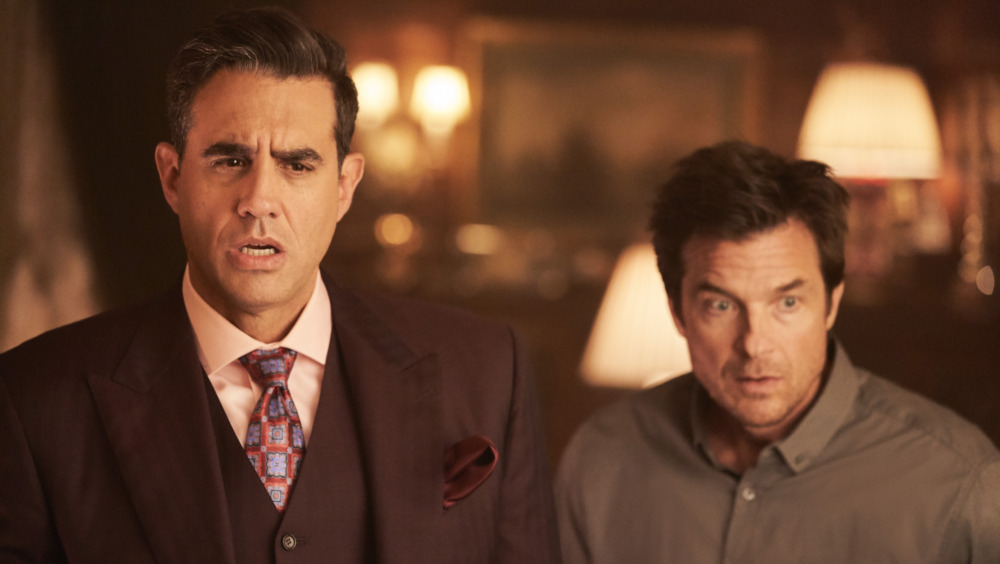 Netflix
Thunder Force gives both Bobby Cannavale and Jason Bateman the unique opportunity to bring their broad palette of experiences in both the comedic and dramatic realms to help shape their characters in the film. In Cannavale's case, he's done film comedies like Spy, crime dramas including TV's Boardwalk Empire and two Ant-Man films in the MCU. Bateman's comedy credits include TV's Arrested Development and two Horrible Bosses films, while the superhero film Hancock and the crime series Ozark fills out his dramatic resume.
During an exclusive interview, Cannavale told Looper it was a treat watching Bateman's character — who has crab claws instead of arms — being funny and scary in the film "at the same time." "The one great thing about Jason is he's never winking at you. He's not telling you, 'Hey, listen, I'm in on the joke.' He's playing the circumstances as if they were real," Cannavale revealed. "So that character, The Crab, it's just unfortunate what happened to him, but it's what it is. And so, he's not dumbing anything down. He's a really smart, smart performer, and that probably comes, I'm sure, from years of doing this. And, we have watched that actor grow and become and evolved into an incredibly multifaceted and deep actor, so it was really exciting working with him."
Cannavale added that the bonus of working with Bateman on Thunder Force was the opportunity it gave him to get some intel on Ozark. "I'm a big fan of Ozark. So, for nothing else, I got to tell him that and ask him a lot of questions about Ozark, and the origin of that show," Cannavale enthused.
Thunder Force is streaming now on Netflix.