Why The Witcher's Episode Symbols Are More Important Than You Think
Netflix
In only eight episodes, the first season of The Witcher on Netflix tells a story that spans three separate timelines of varying lengths. Sorceress Yennefer (Anya Chalotra)'s story takes place over the course of 70 years, monster hunter Geralt (Henry Cavill)'s over the course of 20 years, and princess Ciri (Freya Allan)'s over the course of two weeks. By the season's end, its three principle timelines converge, setting up a second season in which Geralt, Yennefer and Ciri's journeys are intertwined.
The Netflix series is far from the first iteration of The Witcher, however. First, the name referred solely to a series of books by Polish author Andrzej Sapkowski, which are comprised of short story collections and novels. Arguably just as notable as the franchise's literary source material is the video game The Witcher 3: Wild Hunt. While it's the third in a series of Witcher video games, its stands alone as one of the top 15 best-reviewed games of the last console generation. Because of The Witcher 3's critical success, fans are arguably more familiar with The Witcher as a video game than a book series.
Netflix's show, then, had multiple sources for reference material across its timeline-hopping story. Knowing that many viewers are familiar with prior iterations of The Witcher, the Netflix series includes a different symbol prior to each of its episodes. Those symbols, seemingly random upon a first viewing, are much more significant when we understand what they represent.
Calling all Witcher experts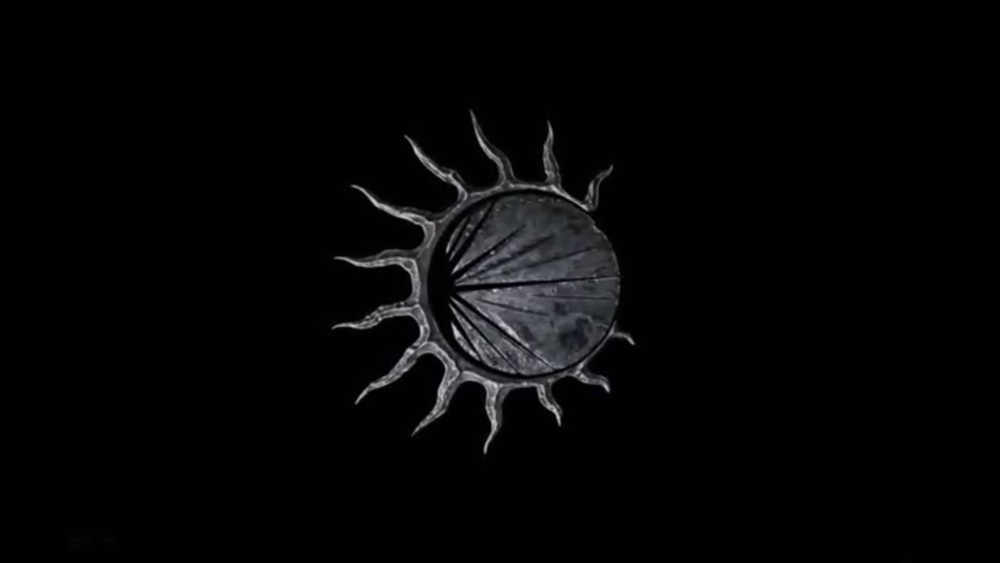 Netflix
Unlike the uniform openings of most series, the short sequences that begin each episode of The Witcher differ in distinct ways from one another. For example, while the tune that plays underneath its opening is always structurally the same, the arrangement and mood is altered to fit each individual episode. The symbol coupled with the series' title in each episode's opening also changes based on the content of the story that follows.
Episode 1, for example, is centered in part around Princess Renfri. One of her defining characteristics is her birth under a black sun, so the episode's accompanying symbol is, appropriately, a darkened sun. Given that the symbol is featured early in the episode, only those with prior knowledge of Renfri will understand the reference. Episode 7, meanwhile, includes the shattered image of a lion. That episode documents the fall of the kingdom of Cintra, which includes three lions on its coat of arms. Thus, the shattered lion symbolizes the kingdom's downfall.
Reddit user u/incredible_sidd101 created and shared a guide that includes each symbol, along with its meaning (which is sometimes expanded upon by commenters). While The Witcher's symbols don't serve any concrete importance to the series' story, they do act as unobtrusive and visually compelling easter eggs for seasoned viewers.