The F9 Crew Weighs In On Those Wild Franchise Fan Theories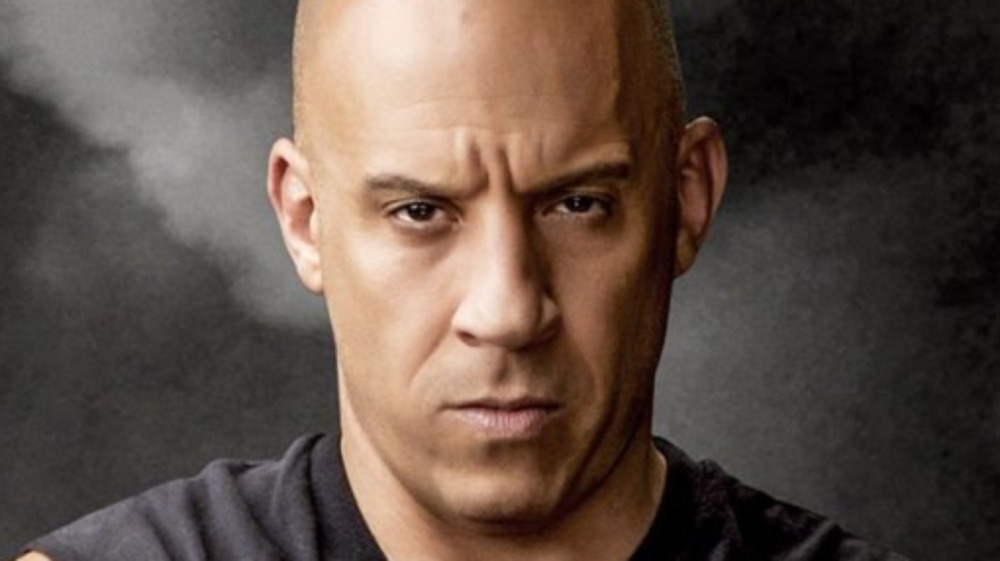 Universal Pictures
Now that theaters are beginning to open up again, it's time to start getting amped about heading back out to the movies. The biggest upcoming blockbusters had been put on hold due to the COVID-19 pandemic, and many have been pushed back to this summer and beyond. One of the most hotly anticipated summer debuts this year will be F9, the ninth installment in the Fast and Furious franchise. With its release just a few months away, the cast and director are out promoting the film to get fans excited.
Looper attended a recent virtual press conference, held by Rotten Tomatoes, to celebrate the release of the brand-new F9 trailer. During the presser, actors Vin Diesel (who plays Dominic Toretto), Michelle Rodriguez (who portrays Dom's wife Letty Ortiz), and John Cena (franchise newcomer who plays Dom's brother Jakob), and director Justin Lin addressed some fan questions about F9 after dropping the fresh, high-octane trailer for your viewing pleasure.
At one point, the group was asked about two very specific fan theories circling the franchise, one of which has been brewing in the rumor mill since 2017. The panelists commented on the much-loved theories, which should only further excite fans for the three upcoming Fast films.
Michelle Rodriguez and Justin Lin address the space and Jurassic World theories
For starters, there have been discussions of a Fast and the Furious and Jurassic World crossover since 2017 (via Slashfilm). These theories popped up mostly because both blockbuster franchises are distributed by Universal Pictures, and because, well, why not? It's not something people are necessarily expecting — it's become more of a fantasy project at this point — but as movies in both genres continue to come out, people will keep talking about it.
A more serious theory surrounding the Fast movies, specifically F9, is that Dominic Toretto and his pals — sorry, family — are going to head to space. Chris "Ludacris" Bridges, who plays Tej Parker in the franchise, and Michelle Rodriguez basically confirmed the rumors in 2020, but we can't be sure that the group will be heading into space until the F9 hits theaters on June 25.
When asked about these theories during the F9 trailer release event, the film's crew mostly ignored the topic of space. Rodriguez simply laughed it off when it was mentioned, though she and Lin definitely had things to say about those Jurassic World crossover ideas. The former absolutely lost it when the crossover was proposed, saying with a laughed, "I love it dude! I'm all in."
Rodriguez continued, "Once you reach a certain pinnacle, there's nowhere to go but to cross-brand and merge. It's what big corporations do with each other when they get too big. The only thing standing in the way is lawyers. I'm just saying, it works."
The presser's host then joked with Lin about T-Rex being in the next Fast movie, to which he also couldn't help but laugh. "I never say never to anything, and part of our philosophy is to never be boxed in or labeled. That's all I'm going to say," the director noted. Diesel could also be heard in the background repeating "never" after Lin said it, so it seems like fans shouldn't completely rule out Dominic Toretto driving a rover on Mars while getting chased by velociraptors in Fast and Furious 10.
Until then, look forward to seeing F9 in theaters starting on June 25.