The Real Reason Siggy Was Killed Off In Season 3 Of Vikings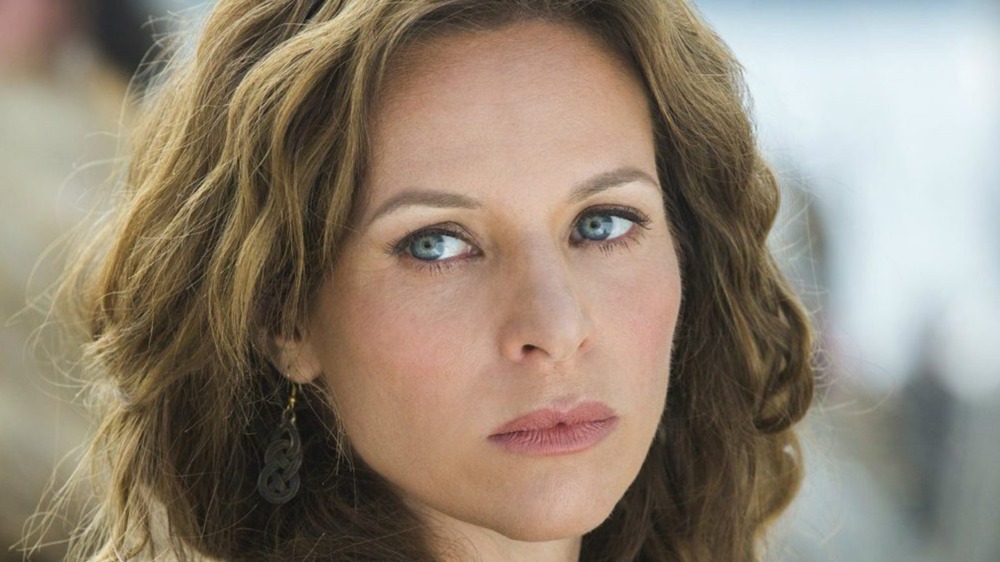 History
Over the course of its six-season run across both History and Amazon Prime, the epic period drama Vikings bid farewell to a great number of characters, most often in bloody fashion. That's why whenever a character died outside of a raging battle or without a single weapon being drawn, it was even more shocking and sad. That's what happened to Jessalyn Gilsig's character Siggy, who drowned in season 3 while trying to save Ragnar's (Travis Fimmel) young sons.
Originally married to Earl Haraldson (Gabriel Byrne), who ruled Kattegat before Ragnar, Siggy was of high rank and performed her duties well. But after her husband's death at the hands of Ragnar, the character became a servant to Ragnar's first wife Lagertha (Katheryn Winnick), and then his second wife Aslaug (Alyssa Sutherland), though she never lost her cunning edge during that time. That she ended up dying while trying to save Ragnar's children was an unfortunate but also heroic end for Siggy, as she was able to do for him what she couldn't for her own family: save her husband or daughter, the latter of whom died from a plague at the end of Vikings season 1.
In the end, although Siggy lost her life in the frozen waters outside Kattegat, she was able to reunite with her family in Valhalla, bringing the character some much-needed peace. But why exactly did Siggy have to die?
Siggy actress Jessalyn Gilsig asked leave Vikings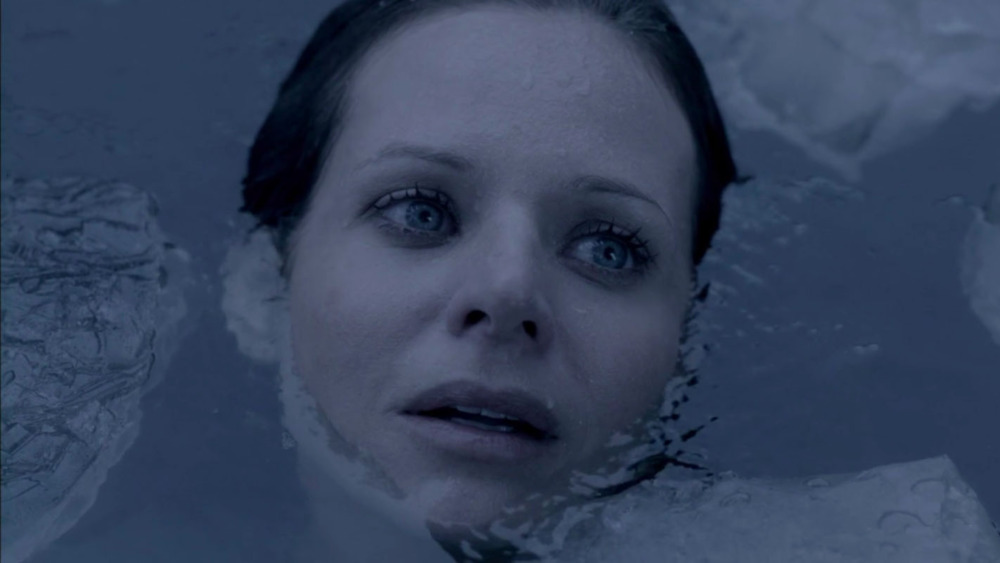 History
Not every actor gets to choose when they leave a show, as most characters are written out as a result of the story trajectory. But that wasn't the case with Siggy actress Jessalyn Gilsig, who was one of Vikings' original cast members. Wanting to be closer to her family, Gilsig actually approached Vikings creator Michael Hirst and asked to depart from the series.
"At the end of season 2, I had some family issues, and living overseas in Ireland just wasn't conducive to me feeling like I could do what I needed to do on behalf of my family," Gilsig told Entertainment Weekly in March 2015. "We're over there for at least six months at a time. [...] I could see this was going to become really difficult. So I approached Michael, who's an incredibly compassionate man, and he was absolutely marvelous and understanding. He was disappointed, which was flattering to me, but he understood."
She continued, "[Michael] came up with this storyline, and I thought it was so poetic, so beautiful, and showed you who Siggy really was."
However, because Hirst hadn't initially planned on killing Siggy in Vikings season 3, he obviously had other plans for the character. Unfortunately, Gilsig didn't know what they were. "I know that he had a plan," she said, "and it would be too painful for me to ask him. It's too hard for me. Maybe one day, we can have a drink and he can tell me. But it's too painful for me to imagine what I might have played."
Vikings is currently available to stream on Hulu and Amazon Prime Video.