The Only Breaking Bad Characters To Appear In Every Episode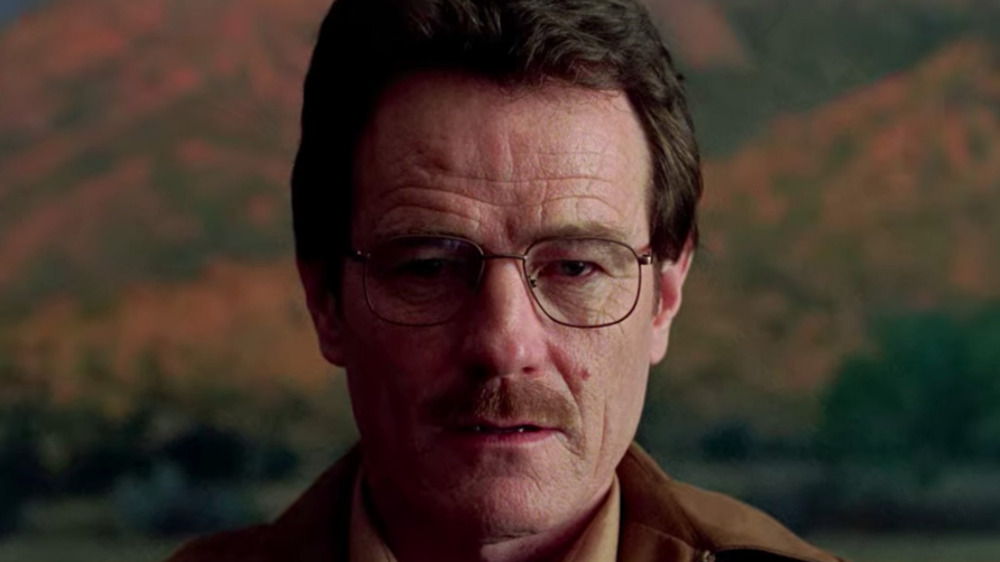 AMC
Breaking Bad had one of the most acclaimed runs in television history. Created by Vince Gilligan, the multiple Emmy Award-winning AMC drama chronicles the life of high school chemistry teacher Walter White (Bryan Cranston) as he turns to making and selling the addictive drug known as methamphetamine in order to provide for his family after he is diagnosed with terminal lung cancer. Knowledgeable about the complex science involved to make meth but not the drug world itself, Walt teams up with a former student of his, Jesse Pinkman (Aaron Paul), who's a small-time crook. This sets off a chain reaction that eventually puts them both on a collision course with everyone from dangerous drug lords to the DEA and ultimately threatens to destroy everything they love and care about.
For five seasons and 62 episodes, Breaking Bad was a thrilling, heart-pumping drama that kept viewers on the edge of their seats. Walt and Jesse's frequent risk-taking put their safety and that of their loved ones in jeopardy on a regular basis. And although the show often featured Walt's extended family, a number of regular cast members did not appear in every episode of the series. In fact, there were very few who did. These are the only Breaking Bad characters to appear in every episode.
Walter White (Bryan Cranston)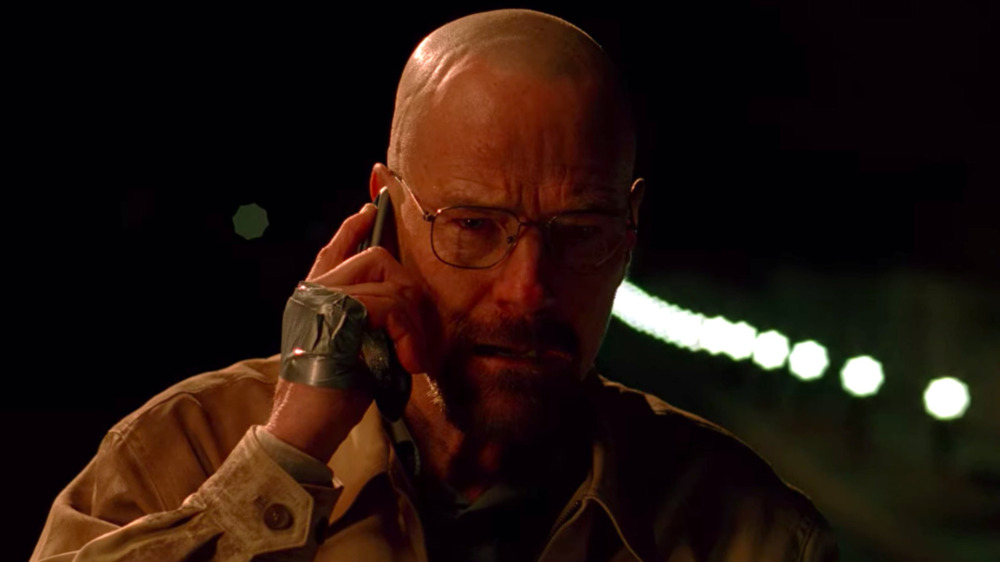 AMC
It is hardly surprising that Walt, the show's lead character and the person responsible for literally everything that transpires in the show's five seasons, appears in all 62 episodes of Breaking Bad. This is, after all, his story. The character first appears less than a minute into the show's pilot, seen recklessly driving an RV — which had been turned into a mobile meth lab — through the New Mexican desert while wearing nothing but his underwear and a gas mask. It's a memorable and iconic introduction to the character.
Walt's last appearance comes in the series finale, titled "Felina," and finds him bleeding out on the floor of the meth lab at the compound owned by Jack (Michael Bowen) and the neo-Nazis. He is fatally wounded by his own jury-rigged machine gun during his attempt to kill them and save Jesse, who had been held captive and forced to cook meth for them after Walt escaped to New Hampshire for several months. After killing Jack, who'd survived the machine gun attack, Walt lets Jesse escape. He is last seen looking around the meth lab as the cops arrive. He then collapses to the floor and dies.
Bryan Cranston won four Best Actor Emmys for his role as Walter White.
Jesse Pinkman (Aaron Paul)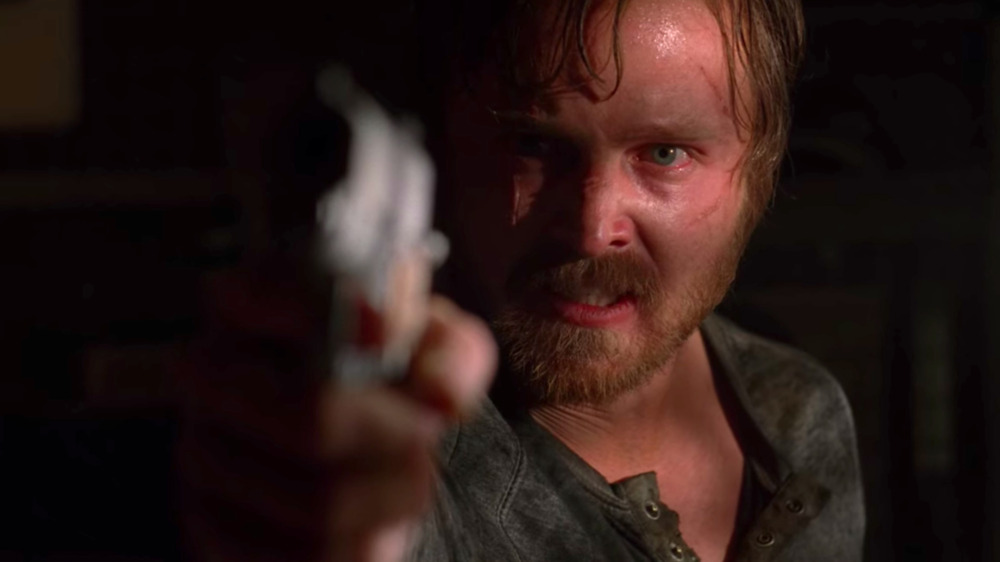 AMC
Despite initial plans to kill off Jesse Pinkman in season 1, Aaron Paul's character also appears in every single episode of Breaking Bad. Over time, he becomes the moral compass of the show, eventually turning on Walt and showing regret and remorse for what they've done. His introduction comes just after Walt's in the pilot, though he's passed out in the RV. His first real appearance, however, comes later on when he's half-naked and falling off the roof of a house next to another home being raided by the DEA. Walt later recruits him to help him cook meth.
Jesse's final appearance in Breaking Bad finds him escaping the neo-Nazi compound after being rescued by Walt. Before he flees in Todd's (Jesse Plemons) car, crying tears of happiness and screaming, he strangles Todd, who had also survived the shooting, using the chains that had bound his hand-cuffed wrists to his body. Jesse's high-speed escape was the last image fans had of the fan-favorite character until he returned in El Camino: A Breaking Bad Movie, which reveals what happened to him after he left the compound.
Paul won three Best Supporting Actor Emmys for his portrayal of Jesse.
But what about everyone else in the main cast?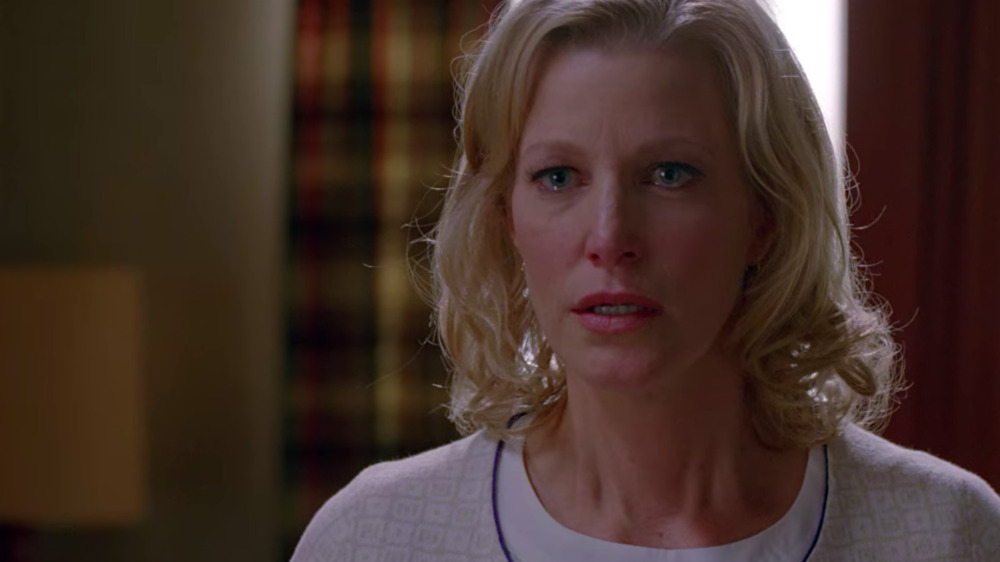 AMC
Despite being credited for every episode of the show, there are four members of the show's main cast who do not actually appear in every single episode. Anna Gunn, who won two Emmy Awards for her excellent portrayal of Walt's put-upon wife Skyler throughout the entire series, was in 61 of the show's 62 episodes. The only episode in which she did not appear was the third-season episode "Fly," which was a bottle episode. Her voice, however, was heard on that episode.
Meanwhile, RJ Mitte, who portrayed Walt and Skyler's son, Walt Jr.; Betsy Brandt, who portrayed Skyler's sister and Walt's sister-in-law Marie; and Dean Norris, who portrayed Walt's brother-in-law Hank Schrader, all failed to make appearances in every episode. Of course, in Hank's case, it's not that surprising given that the character, who was a DEA agent, died in the series' third-to-last episode, making it impossible for him to appear anyway.
Breaking Bad is currently streaming on Netflix.