The Office Episode That Bonded Jenna Fischer And Angela Kinsey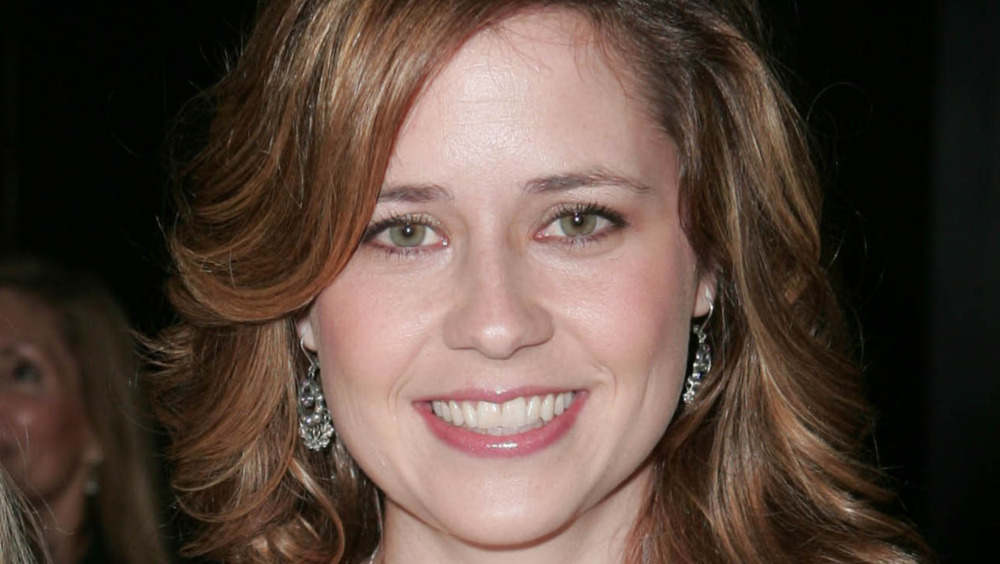 Shutterstock
The Office was a major success for NBC, not just because of its stellar writing, but because of an ensemble cast that was full of chemistry. Many longtime viewers of the show know that real friendships formed between the cast members, including the relationships ofJohn Krasinski and Steve Carell, B.J. Novak and Mindy Kaling, and Jenna Fischer and Angela Kinsey.
Fischer and Kinsey, in particular, became incredibly close while filming The Office, and the pair stayed best friends even after the show went off the air in 2013. The women started their own podcast together, Office Ladies, in 2019 where they discuss all the behind the scenes happenings of the show that made them famous, one episode at a time. Additionally, Fischer and Kinsey will be releasing a book together in 2022, per People Magazine, titled Office BFFs: Tales of The Office from Two Best Friends Who Were There. 
It turns out the ladies became friends almost instantly, noting to People that they had been friendly with one another after filming began on the series, but it was during the shoot for one episode that really bonded them forever.
Jenna Fischer and Angela Kinsey bonded in "Basketball"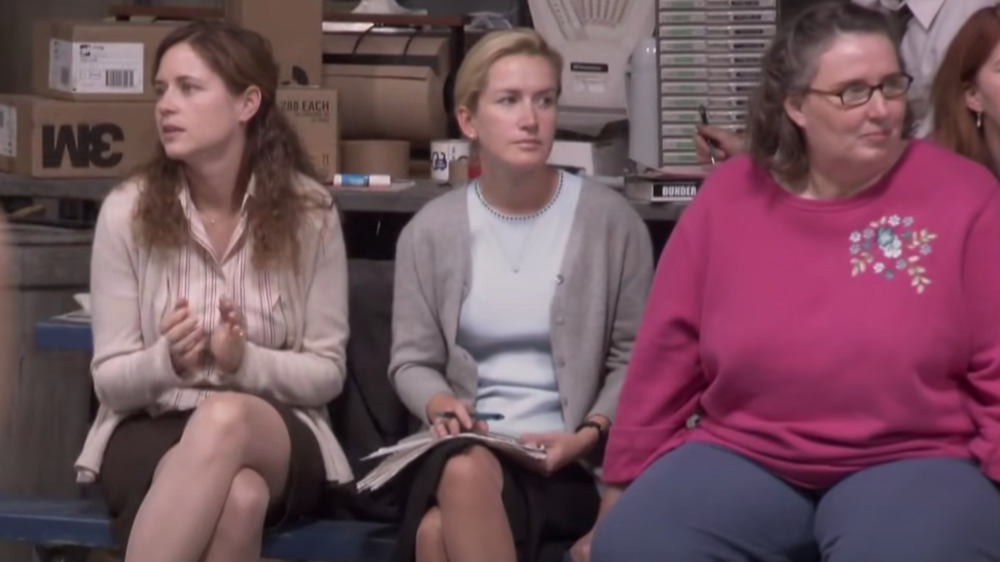 NBC Universal Television Distribution
One of the most beloved Office episodes ever is season 1's "Basketball." The fifth episode of the season saw the Dunder Mifflin Scranton branch divide into two teams for a "friendly" basketball game that took place in the warehouse. While the warehouse workers took on Michael Scott (Carell) and some of his staff from upstairs, the remaining employees sat on the sidelines and watched.
Fischer and Kinsey's characters Pam and Angela didn't participate in the basketball game and sat on a bench while taking in all the action. This is where the two actresses bonded, as they spent 12 hours a day, for two whole shooting days, just talking about their lives with one another, forming a lifelong friendship.
"We were leaving the warehouse and we were so giddy," Fischer said about filming the episode. "We had this really fun friendship. You don't expect to make a friendship like this when you're older." Kinsey noted how things only got better when Carell noticed the bond they had formed while they were skipping out of work that day. "We had to walk through this big parking lot, and it was at night. Like schoolgirls, we linked arms and started doing Schlemiel and Schlimazel from Laverne & Shirley and Steve was walking up behind us," she said. "We were so embarrassed and we were laughing. Steve was like, 'No matter what happens, this is what you'll take with you. This.' And he pointed at the two of us. He was so right." 
"Basketball" aired in 2005, and the two women have stayed thick as thieves for 16 years.