The Oscar Isaac Training Video That Should Have Moon Knight Fans Hyped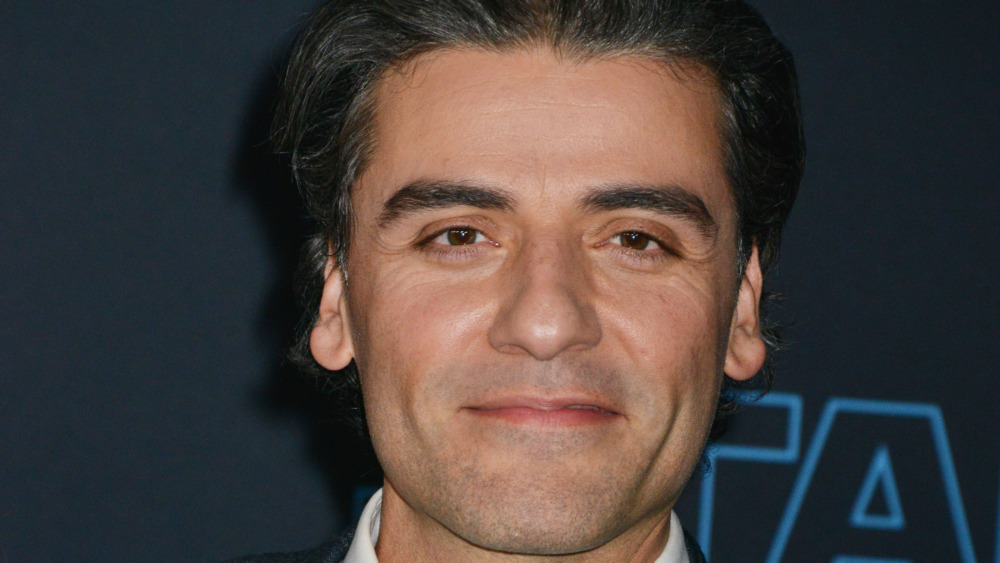 Shutterstock
Marvel Studios' Moon Knight, one of the most highly anticipated shows coming to Disney+ in the near future, will bring the edgy superhero from the comics to live action for the first time. 
The series will follow the exploits of the mercenary Marc Spector, who becomes the lunar-powered vigilante known as Moon Knight following a near-death experience, via the Egyptian moon god, Khonshu. Not only does Moon Knight possess superhuman strength and abilities, he is also an expert martial artist, boxer, and former U.S. Marine. And unlike many of his fellow Marvel heroes, Moon Knight is known for being extremely unafraid of getting blood on his hands. 
In the MCU adaptation, Oscar Isaac will don the silver shroud of Moon Knight's title character –  a welcome casting choice, for fans of the veteran Star Wars actor — and from the looks of it, the vigilante's trademark ruthlessness will be faithfully rendered. Filming for the new series reportedly began in March 2021, and a new video online has cropped up to give fans an exciting glimpse of the actor's fight training.
Oscar Isaac shows off his mad Moon Knight skills in new training video
Isaac and his wife Elvira Lind are the co-founders of the multimedia production company, Mad Gene Media. Three days ago, on the company's Instagram page, they posted a video showing off some of the rigorous training Isaac has been undergoing to take on his next big role. Joining the MCU has no doubt put a lot of pressure on the actor to bring his A-game — particularly since he'll be the first actor to ever bring the cult favorite Moon Knight to life — and as evident from the posted video, Isaac is definitely "bringing it.
The video features audio from Rage Against the Machine's song "Killing in the Name Of," along with the caption: "Someone has to do the FUN stuff." We don't know about fun, per se, but Isaac's fighting abilities are impossible to look away from. The actor, sporting a salt and pepper bun and beard, shows off his athletic talents with a mix of martial arts, boxing, and knife fighting. The choreographed fight shown in the video has Isaac taking on multiple attackers, using punches, kicks, and flips in an impressive display of technique and speed. 
This is the second fight training video of Isaac so far, as Mad Gene Media shared a similar video on their Instagram back in March.  If these videos are anything to go by, we can't wait to see the final product when Moon Knight comes to Disney+ in 2022.