Where Did They Film Zack Snyder's Army Of The Dead?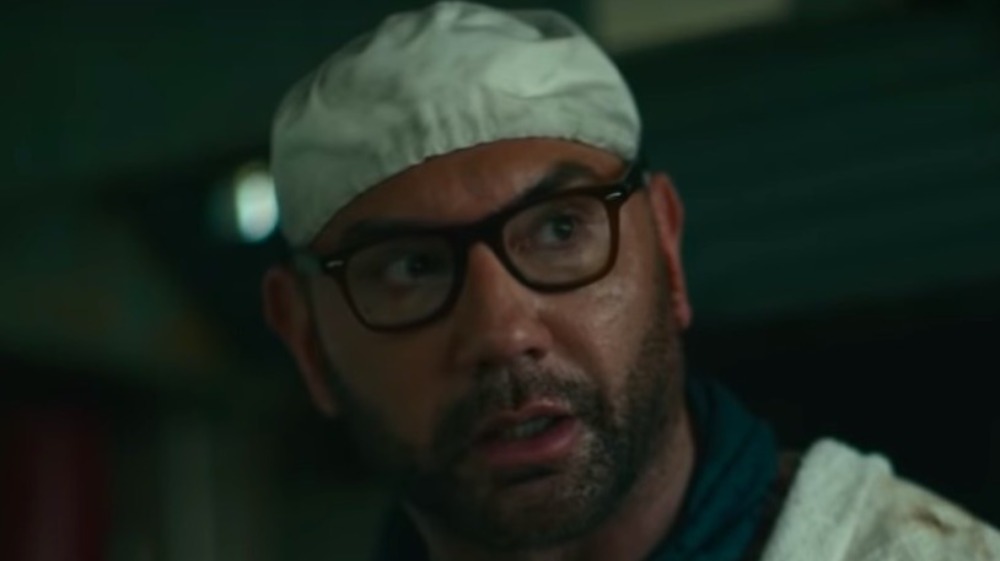 Netflix
Netflix has just released the trailer for Zack Snyder's next film, Army of the Dead. The upcoming movie, which director Snyder also co-wrote with Shay Hatten and Joby Harold, is set to premiere on May 21st.
Army of the Dead takes place in a ruined Las Vegas, several years after a zombie apocalypse. Sin City is now a quarantine zone, designed to contain the plague and keep humankind safe. However, with a potential $50 million reward waiting in a vault underneath the Las Vegas Strip, former casino owner Scott Ward (Dave Bautista) is willing to take the risk. He organizes a group of other survivors, including his daughter Kate (Ella Purnell), to enter the hostile land of the undead for a massive heist.
The trailer gives a first look into the ruins of Las Vegas, with buildings set ablaze and the "Welcome to Las Vegas" sign decimated. With such a compelling and bleak look into the film's world, fans are wondering about the details from behind the scenes — specifically, where was Army of the Dead filmed?
Army of the Dead utilized multiple locations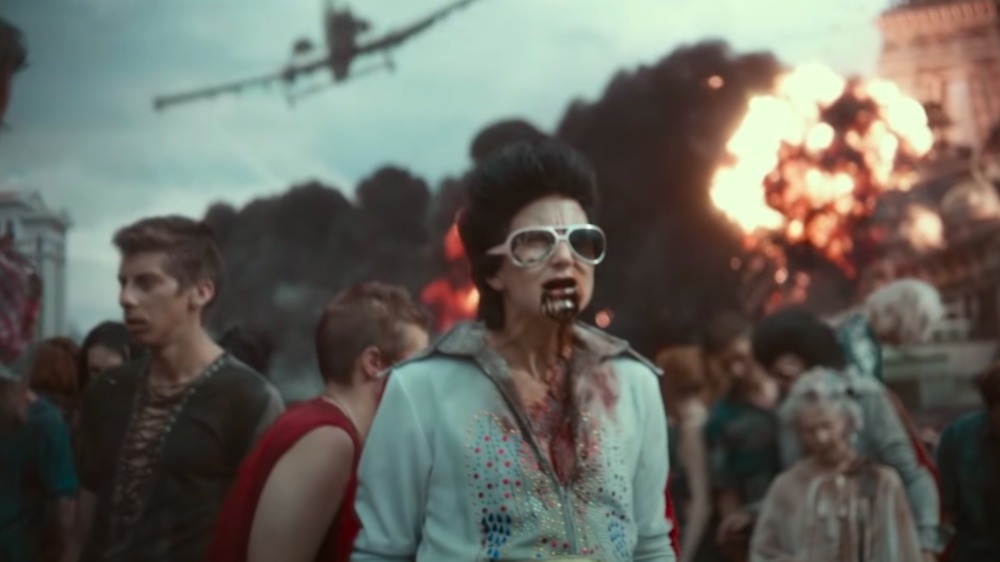 Netflix
At a press conference for the trailer's premiere, which Looper attended, Snyder talked about all things Army of the Dead, including details about the filming locations. Snyder said that they shot primarily in two locations: New Mexico and Atlantic City, New Jersey.
First, Snyder detailed the world they had to create with their sets, stating, "The basic premise is that the zombie outbreak started in Vegas and the way the outbreak was contained was a wall of shipping containers that was built around it and that kept the plague inside." Snyder went on to describe how "the world we have to enter" is the site of a major destructive event — the apocalypse a few years prior. He said, "When Vegas fell, it was on fire [and] it got bombed, it was like a bit of a war in Vegas, so that was a big part of the mythology of the world."
Snyder then went on to discuss the logistics of their filming locations, including how they utilized "two abandoned casinos" in Atlantic City for several interior shots. Describing one of the empty buildings, he continued, "We had to rebuild it, put all our own fog machines in, rebuild our own floor and we did a lot of action sequences there and it was really quite fun."
With all the excitement we saw in the trailer, we can't wait to see how Zack Snyder's zombie universe looks in the finished film.