What Is The Song In The New Army Of The Dead Trailer?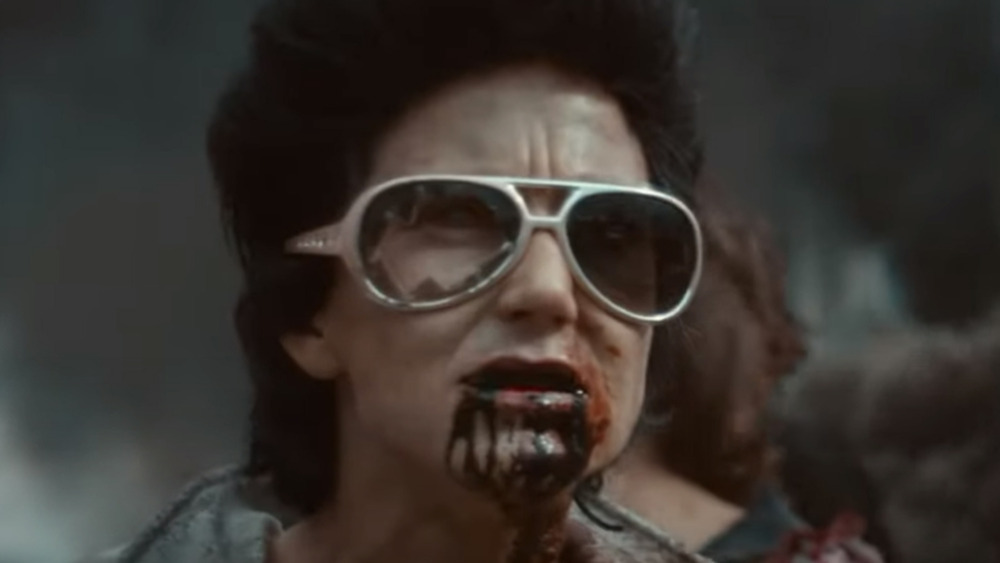 Netflix
On April 13, Netflix released the first trailer for Zack Snyder's follow-up to his recut Justice League, which turned out to be a big hit for him and Warner Bros. Snyder's latest is Army of the Dead, featuring a premise cleanly stitched together from two well-worn genres. The film's protagonists attempt to carry out a heist at a Las Vegas casino, Ocean's Eleven style. That said, they're doing so amidst a zombie apocalypse. So, unlike Ocean's Eleven and other similar films, heavy weaponry and combat readiness will prove far more effective than stealth and subterfuge for Army of the Dead's crew.
Leading the film's ensemble is Dave Bautista, who Marvel fans know as Drax the Destroyer, and WWE fans know simply as Batista. Rounding out the cast are Hiroyuki Sanada (yakuza boss Akihiko in Avenger's Endgame), Ana de la Reguera (Narcos' Elisa Alvaro), Garret Dillahunt (Fear the Walking Dead's John Dorie), and Tig Notaro (creator of One Mississippi).
An upbeat country song opens Army of the Dead's first trailer as it introduces the team, and lasts for almost the entirety of its three minutes. If the song sounds familiar, that's probably because it was a one-time chart-topping country single that remains a pop culture staple today.
Kenny Rogers knows when to hold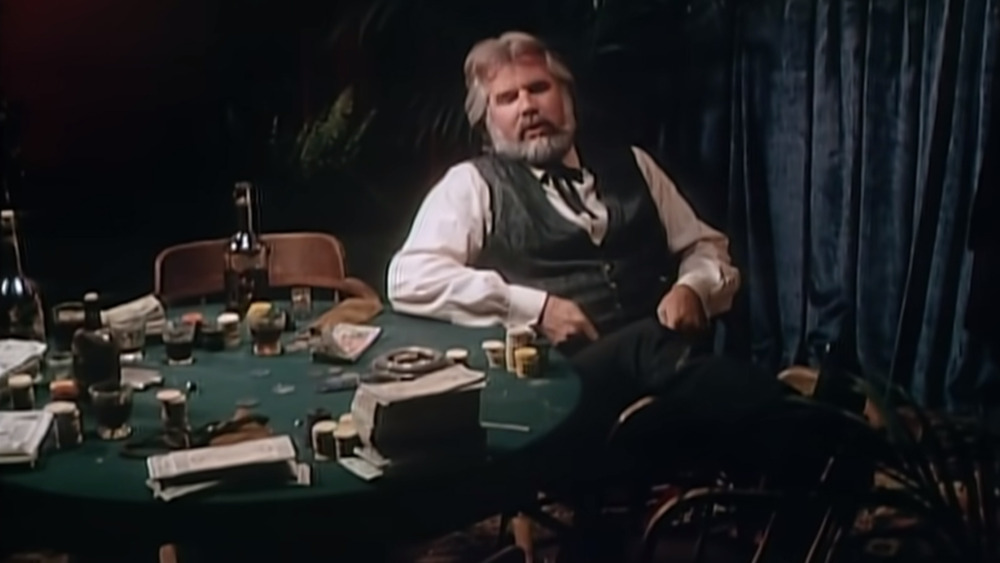 Capitol Records
The song in Army of the Dead's debut trailer is Kenny Rogers' "The Gambler." The reason for its inclusion is likely as simple as the film's setting: Las Vegas, one of the world's gambling hubs. Furthermore, the song's title and theme evoke the idea that its protagonists are gambling with their lives by choosing to fight the zombies that stand in the way of their heist.
The song's ubiquity began almost immediately upon its release, and it quickly shot to the top of the Billboard charts. "The Gambler" appeared in a variety of film and TV shows, including the likes of The Muppet Show and The Office, and it became a frequent casino staple. The song even spawned its own original popular culture when Kenny Rogers starred in a TV movie named after the song. That film was spun off into a franchise that lasted for five movies in total.
Army of the Dead, which may or may not include "The Gambler" within the film proper, is scheduled for a limited theatrical release on May 14, followed by a Netflix release on May 21.