NBC Developing New Witchblade TV Series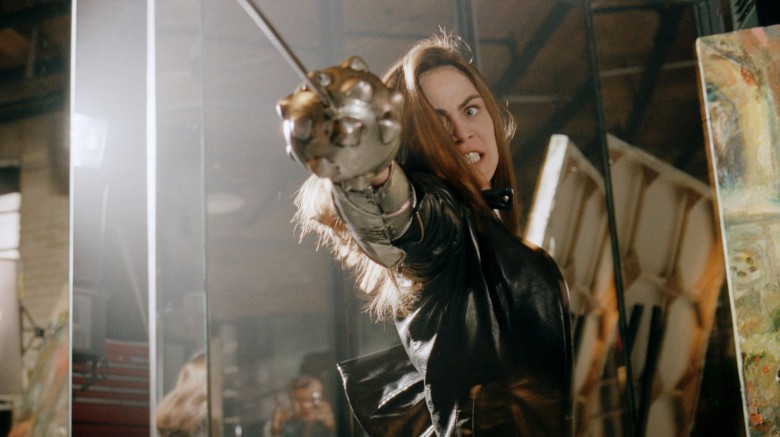 The cult hit Image Comics series Witchblade is getting another shot at small screen glory.
According to The Hollywood Reporter, NBC is developing a new adaptation of the fan favorite supernatural cop series. The concept is certainly built for episodic television: Homicide detective Sara Pezzini is hunting down a dangerous serial killer on the mean streets of San Francisco's Mission District, until one day her bracelet starts to give her supernatural insight and abilities about the case she's trying to crack. She soon learns that old bracelet she's been wearing is actually the Witchblade, a mysterious amulet that's been passed down to powerful women throughout history.
The project is being developed by The Vampire Diaries showrunner Caroline Dries and Carol Mendelsohn (CSI), plus fellow Vampire Diaries alum Brian Young is also signed on to write and co-produce. Top Cow (the comic imprint the series was published under) execs Marc Silvestri and Matt Hawkins are also attached to produce, plus The Walking Dead alum Dave Alpert and Circle of Confusion's Rick Jacobs. NBC has placed a script commitment for a pilot episode.
The original comic ran from 1995-2001. The series was previously adapted for television back in 2001 on TNT. That version ran for two seasons and starred Yancy Butler in the title role. The franchise has also been adapted into an anime and manga series. A big screen adaptation kicked around development for a while, but never made it out.
NBC has a shaky history with comic book fare, axing original series The Cape and DC series Constantine after single seasons. But, the genre isn't going anywhere, so the network is taking another shot. The Witchblade story looks to potentially be a better fit for NBC's schedule, especially with fan favorite Grimm kicking off its final season. So, there will soon be a supernatural cop show hole on the schedule just waiting to be filled.