Sebastian Stan's True Feelings About A Possible Falcon And Winter Soldier Season 2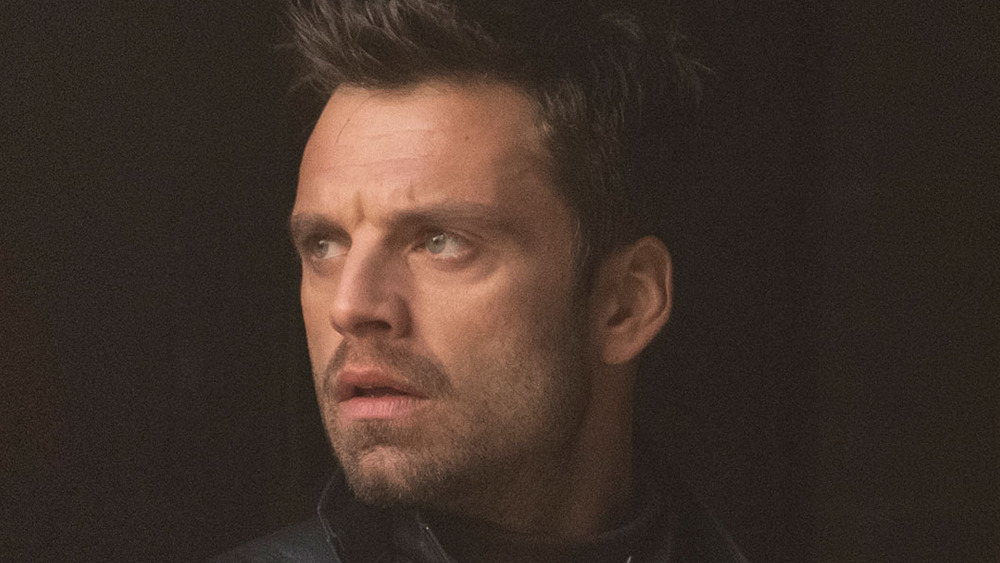 Disney/Marvel Studios
The Falcon and the Winter Soldier just aired the fourth episode of its six-part first season, but it's not too early to say that Marvel's second Disney+ show has been a hit. 
The action-heavy series was supposed to be the first TV show in Marvel's Phase Four, until COVID-19 shook up its production schedule and forced the company to move WandaVision into the leadoff spot. WandaVision dominated the cultural conversation for the first two months of 2021, and even if Falcon and the Winter Soldier hasn't quite reached that level of success, it's still a hit – its premiere had better ratings than the series premieres for both WandaVision and The Mandalorian, in fact (per Variety).
In The Falcon and the Winter Soldier's first season, Sam Wilson AKA Falcon (Anthony Mackie) and Bucky Barnes AKA the Winter Soldier (Sebastian Stan) have found themselves picking up the pieces after the events of Avengers: Endgame. In that movie, Captain America gave Sam his shield, but in the series, Sam is conflicted about taking up the mantle, because of America's racial inequality — and things only get more complicated when the U.S. Government appoints a new Captain America, the soldier John Walker ... who has hardly lived up to the high standards of his predecessor, to put it mildly.
There's still more story to come in the first season, but now is a good time to start looking ahead to season 2. Recently, Stan discussed that subject in an interview with Collider.
Sebastian Stan isn't done with the Winter Soldier just yet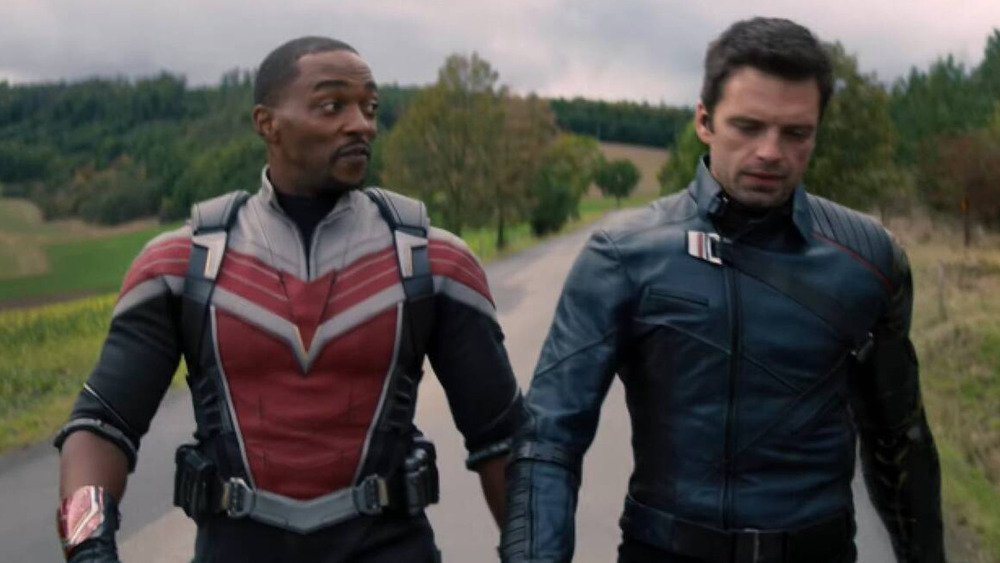 Marvel Studios/Disney
As Stan pointed out to Collider, he has been playing Bucky Barnes for 11 years in the Marvel Cinematic Universe, but he's not even close to being sick of the character. Being the co-lead of his own TV show has given Bucky more screen time than ever before, which has allowed Stan and company to explore the character in greater depth. In the first season alone, Bucky has been plagued with guilt from his past as a brainwashed assassin, and he's struggled to adjust to life in the 21st century after decades of cryosleep. That's given the character both heavier and lighter moments than he's received in the movies so far.
Stan admitted he hasn't heard whether the show has been renewed yet. "No, we have not, and I'll tell you that honestly, we have not. As per usual, I don't quite know what the next step is. We never really do. Maybe some people do, maybe [Robert] Downey [Jr.] used to know, I don't know."
But Stan did recently express to Marvel president Kevin Feige his willingness to come back for an encore. "I got on the phone with him just to catch up," Stan told Collider, "And I was saying to him, 'Dude, you could f***ing tell me to go swim under[water], I'll do anything.' It doesn't matter. Or if this is it, my heart is just as big."
So there you have it. It's still too early to know whether there will be another season of The Falcon and the Winter Soldier, but at least the Winter Soldier is onboard.