Black Panther 2 Producer Weighs In On The Falcon And Winter Soldier Episode 5 Cameo Rumors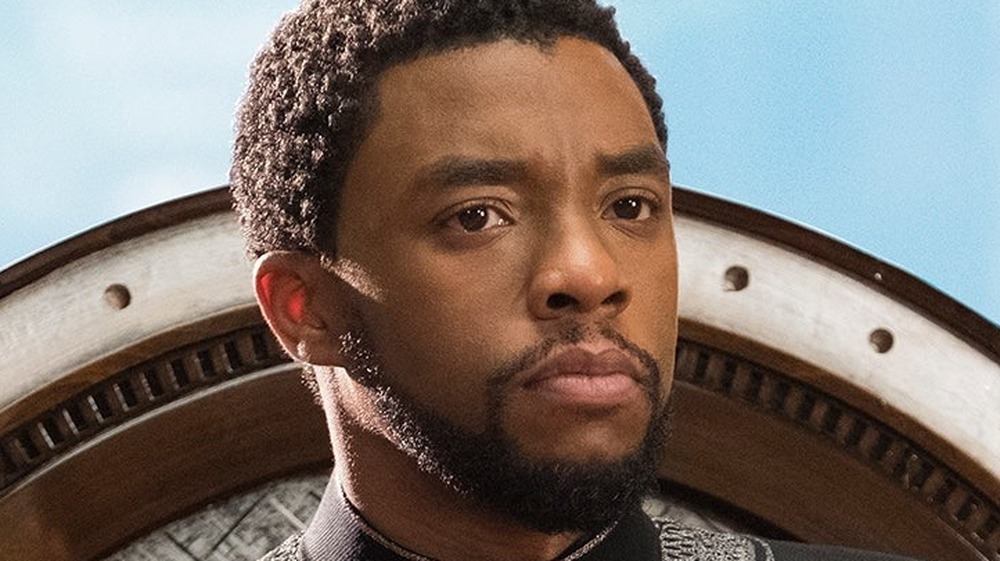 Marvel/Disney
When Kevin Feige and Marvel transitioned their TV shows from multiple networks and streaming platforms to Disney+, we knew things would be different. One of the biggest changes for Marvel shows was the connection with the entire Marvel Cinematic Universe. Gone were the days of vaguely mentioning a "big green guy." Now, the same stars of the MCU can appear on one platform.
It's not just that a show like WandaVision stars Wanda Maximoff (Elizabeth Olsen) and Vision (Paul Bettany). It features guest-starring roles for other MCU characters like Jimmy Woo (Randall Park) and Darcy Lewis (Kat Dennings). WandaVision even brought in Evan Peters, who previously played Quicksilver in the Fox X-Men films.
With that in mind, we expect the same from all future MCU shows on Disney+, including the currently airing The Falcon and the Winter Soldier. In addition to Bucky (Sebastian Stan) and Sam (Anthony Mackie), the show has already featured guest appearances by Sharon Carter (Emily VanCamp), Baron Zemo (Daniel Brühl), Ayo (Florence Kasumba), Yama (Zola Williams), and Nomble (Janeshia Adams-Ginyard) of Wakanda's Dora Milaje.
It's those last three women (and a flashback of Bucky in Wakanda) that has a lot of people wondering if, despite his death, Chadwick Boseman might still somehow appear on The Falcon and the Winter Soldier before its first season wraps — and we've finally gotten a firm response concerning that possibility.
A producer affirms a desire to respect Boseman's legacy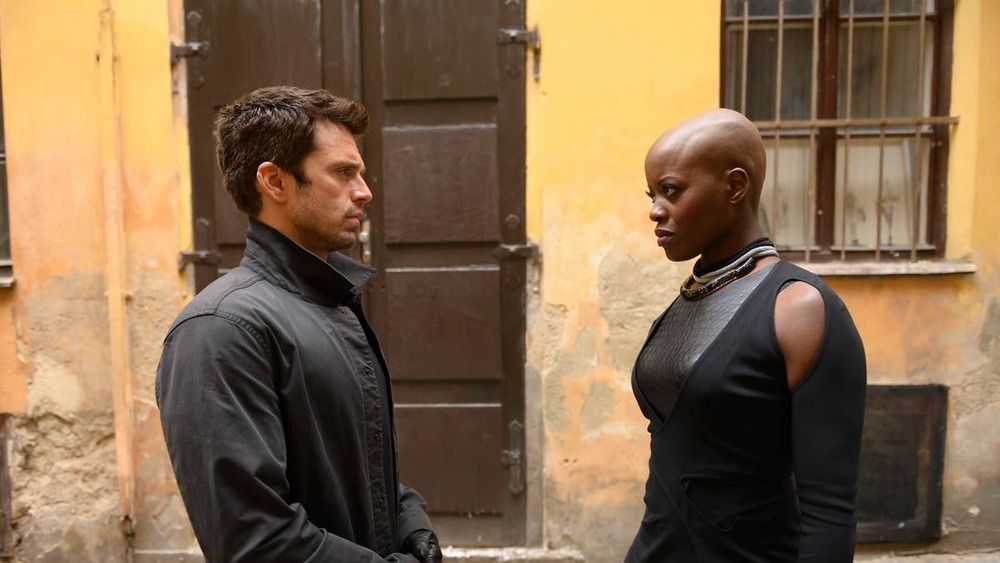 Marvel/Disney
The answer to the question of a Black Panther appearance on The Falcon and the Winter Soldier comes from producer Nate Moore, who was involved with the original Black Panther film and pre-production on Black Panther 2.
In an interview with Vanity Fair, Moore was asked about a rumor that Boseman or Black Panther would appear in the fifth and penultimate episode of The Falcon and the Winter Soldier. "No," he responded. "I can say that is not going to happen. I would be honest if it was."
The reason why Black Panther will not appear on the series boils down to basic human decency. "Chad's passing is a whole life thing, and I loved the guy as much as the character," said Moore. "I think we have to be very careful and thoughtful about when he appears, because he meant so much to a lot of people as much as he meant to us. But yeah, we wouldn't use that as a 'Come next week; maybe you'll see Panther!' We wouldn't, and he's not."
The Falcon and the Winter Soldier has already referenced Bucky's time in Wakanda through a flashback and an appearance from the Dora Milaje. There are many other characters from Wakanda who could still appear in the series. At this point, Disney should only want to treat Chadwick Boseman's life and legacy with respect.