The Real Reason Emmy Rossum's Fiona Wasn't In The Shameless Series Finale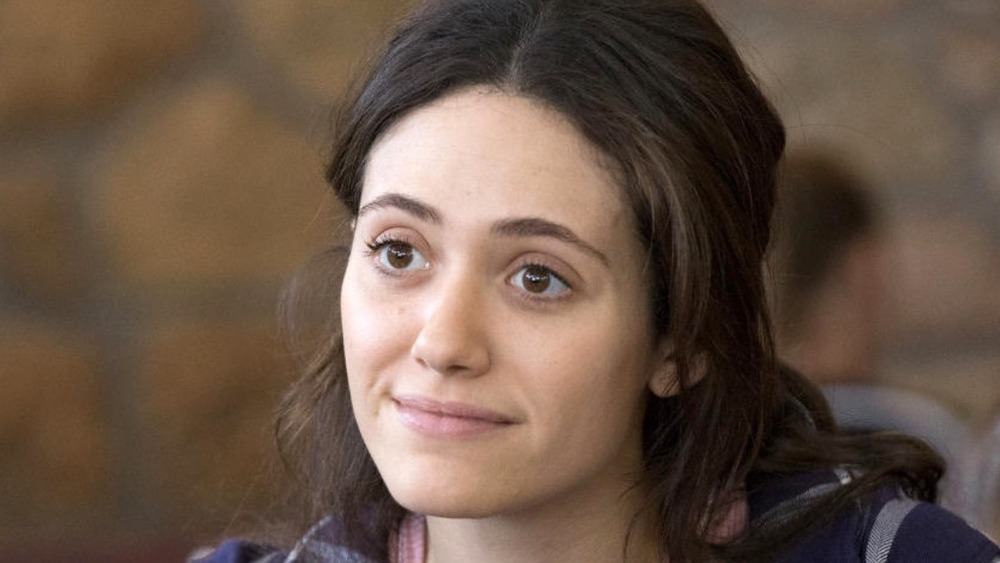 Showtime
After 11 seasons, Shameless is done. The Showtime TV series about a dysfunctional family on Chicago's South Side aired its last episode on Sunday, April 11. However, during that series finale, fans may have noticed the absence of a face that should have been there to close out the show, as she was such an integral part of it for nine seasons. That was Emmy Rossum, of course, who played Fiona Gallagher — the resilient, scrappy provider for the Gallagher family who brought up her siblings in the face of neglectful parents and her own troubles with alcoholism and relationships. 
According to a Facebook post that Rossum made at the time, she said she left the show "to stretch and grow creatively." In 2019, co-star (and on-screen dad Frank Gallagher) William H. Macy told Variety that he hoped and believed that Rossum would be back, saying, "I think Emmy will come back and make a guest appearance before this thing sets sail. She better, otherwise I'm gonna grab her by the ear and bring her back." However, though Fiona calls to check in during the very first episode of season 10 after she leaves, Rossum never made another appearance on the show — and that door appears to be closed now. But why didn't she return to Shameless for the series finale?
COVID-19 is the reason Rossum couldn't return for the Shameless finale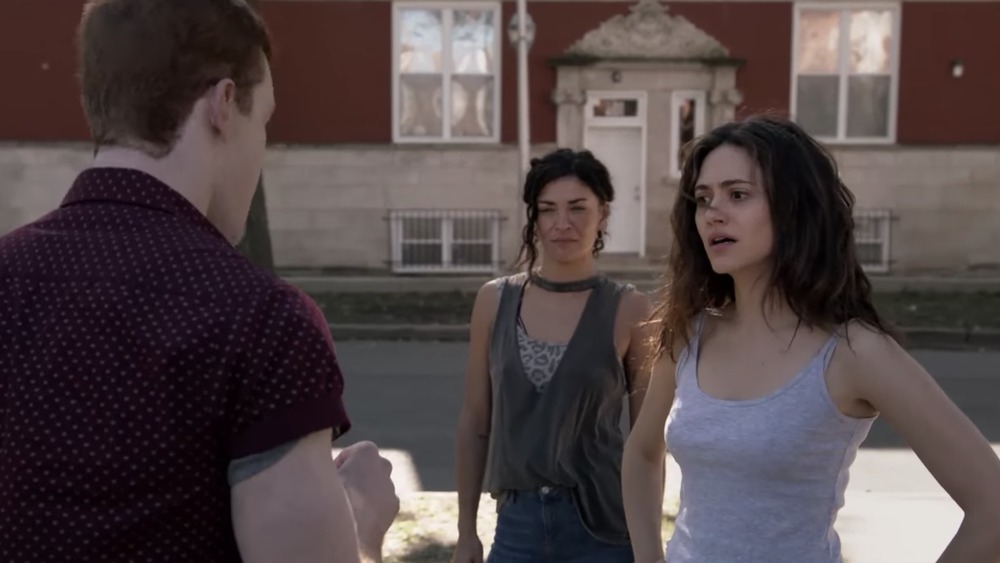 If you watched the finale, you know that COVID-19 figured into Frank's fate, exacerbated by his already horrible health caused by years of alcohol and drug use. As it turns out, COVID-19 was to blame for Rossum's absence, too, although fortunately not in such a drastic way. Fiona appeared in flashbacks, but she wasn't around to see what happened to her father. That wasn't the plan — the show's producers wanted Rossum to come back. But Rossum lives in New York while the show films in Chicago and California, and when the coronavirus pandemic hit in early 2020 and closed everything down, things got complicated. As executive producer John Wells told Entertainment Weekly, it just wasn't "safe or practical" for Rossum to return. 
Wells also spoke to TVLine, saying, "We hit the second or third time everything shut down with two-week quarantines. So just the timing didn't work out. It was disappointing for all of us, and especially for Emmy, but with her other obligations, she couldn't go back and quarantine for two weeks in New York after being in Los Angeles. It's sad. A minor inconvenience given the major tragedy of the pandemic, but sad for all of us, nonetheless." He says they never got as far as determining what her story might have been upon her return, but they'd been considering having her deal with Liam's guardianship as a way of making sure she and her family got some additional important moments together.
That doesn't mean Rossum didn't miss her TV family, though. On April 8, after the @SHO_Shameless account tweeted a promo for the series finale, she posted, "I'm so proud of this cast and am immensely honored to have been a part of a show as unique and impactful as Shameless. I will miss you this Sunday!" Fans will miss her, too, and although they may regret that she wasn't able to appear on the final episode, it ended up being just another sad, unresolved aspect of Shameless at the end of its run.