This Is The Funniest Character From Derry Girls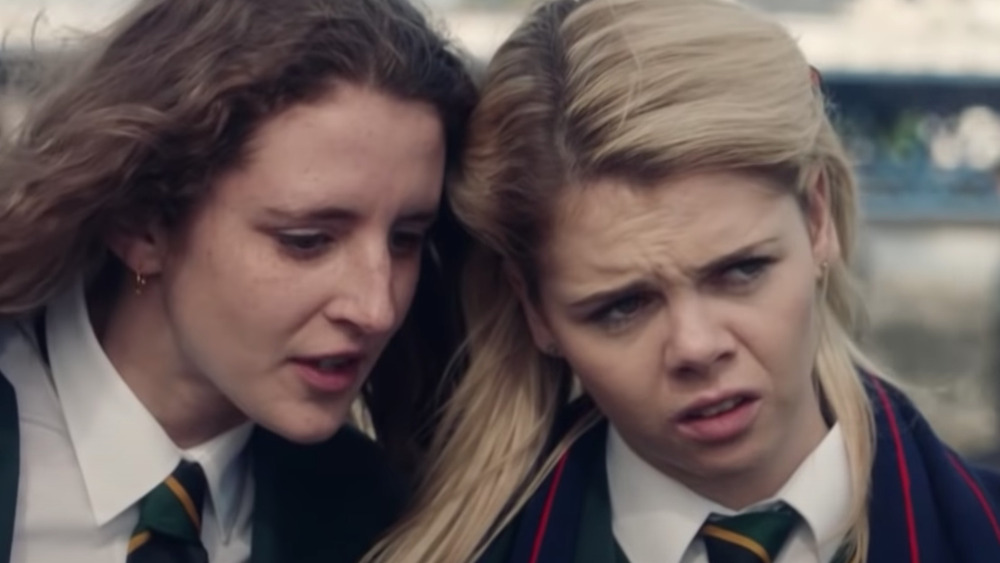 Channel 4
If you've been watching the Channel 4 comedy series Derry Girls, of which there are two seasons to stream on Netflix right now, you're probably loving the quick-witted cast that portrays what life during The Troubles for teenagers and the various adults they encounter.
The show follows the friendship between four girls, Erin (Saoirse-Monica Jackson), Clare (Nicola Coughlan), Orla (Louisa Harland), Michelle (Jamie-Lee O'Donnell), and the latter's cousin James (Dylan Llewellyn), as they come of age in the small town of Derry, Ireland, during the tail end of the political strife of the 1990s. (Derry is located in Northern Ireland, BTW). While the core cast delivers most of the laughs, all the characters on Derry Girls have their own brands of humor that help make the show comedy gold.
While fans no doubt have their favorite funny girl (or guy) on the show, we've got the details on who is often considered the funniest character from Derry Girls.
The funniest character on Derry Girls is Michelle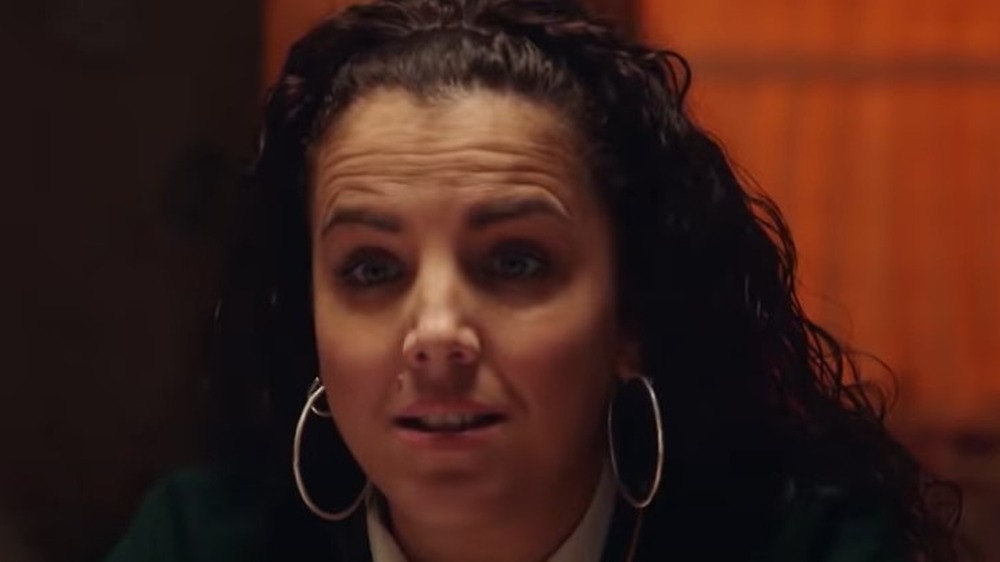 Channel 4
On Derry Girls, it's hard not to laugh at the unfiltered sarcasm that comes from sassy troublemaker Michelle. She's as witty with her friends as she is when she's flaunting her attitude with adults and other teenagers, so she's always slinging hilarious zingers. In fact, Screen Rant named Michelle the funniest character from Derry Girls thanks to her "bold and fiery" personality compared to the other characters, who are funny in their own right but generally more subdued with their humor.
Many of Michelle's quips and one-liners are featured in iNews' list of the 35 best moments of the show's first season, too. From her dismissive description of the Irish Potato Famine — "they ran out of spuds, everyone was raging" — to her outbursts at friends and family members alike, Michelle just has a way with words that keeps people laughing from start to finish.
Irish actress Jamie-Lee O'Donnell plays Michelle on Derry Girls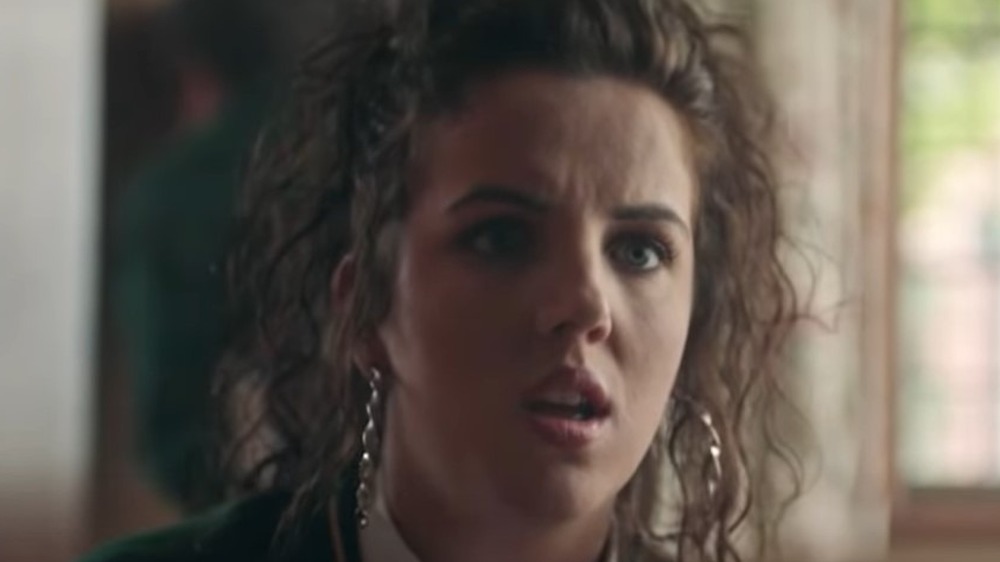 Channel 4
The actress who plays Michelle is real-life Derry native Jamie-Lee O'Donnell, says Hello Magazine, and fans love her portrayal of the party girl so much that they assume she's just as fun and outrageous as her onscreen persona.
Last year, O'Donnel spoke to Big Issue North about playing her hilarious teenage character, saying, "It's mad. A lot of people presume I'm similar to Michelle, so if they see me in a restaurant, they'll try and buy me shots and it's 2:00 in the afternoon." She also acknowledged how her character's lack of a filter means she gets some of the best material. O'Donnell said, "Lisa and Mike [Lennox], the director, are always keen for us to just really go for it with the lines and see what happens. It's always good craic."
We can't wait to hear what comes out of Michelle's mouth next!