The $700 Transformers Toy That Transforms Itself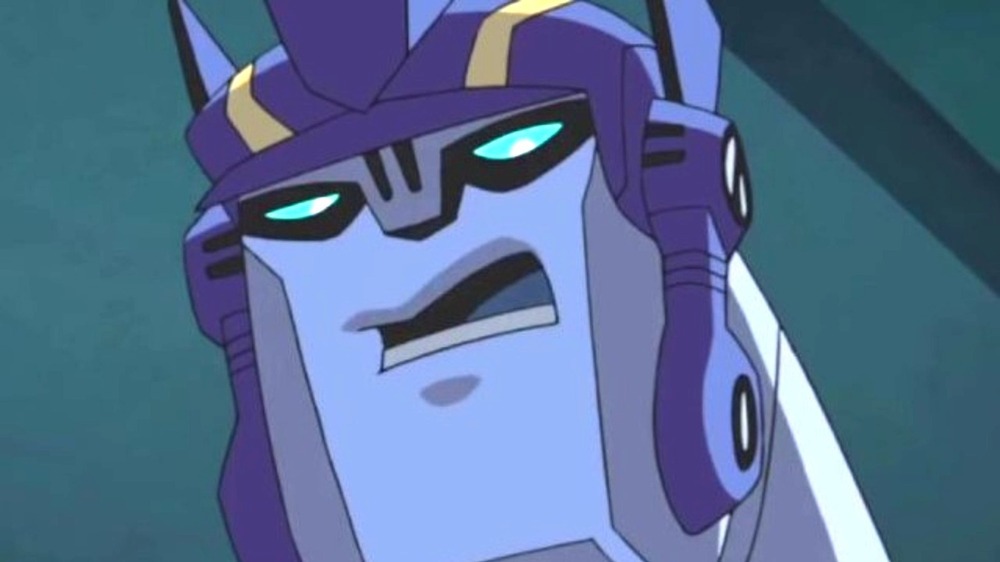 Hasbro
Children of the future may never know the struggle of transforming their Transformers action figures from vehicle to robot and back again thanks to this new $700 toy. On April 9, Hasbro and Robosen Robotics unveiled an epic new Optimus Prime toy that transforms itself on command, drives when it's a vehicle, and walks when it's a robot. Basically, it's a real Transformer, just on a much smaller scale and without the world-saving capabilities (as far as we know).
Standing an impressive 19 inches tall, the Optimus Prime toy isn't just a one trick pony. In addition to transforming on its own, it also responds to commands via voice and through an app designed to work with the robot. According to Verge, Hasbro revealed the toy's transforming capabilities are all thanks to "5,000 components, 27 patented servo motors, and 60 connected microchips." That's a lot of tech crammed into one toy, but given the price tag attached, it makes sense.
Ultimately, Hasbro is billing this collaboration as a collector's edition toy. The Transformer will come with a collectable carrying case, as well as gun and ax accessories, and a charging cable. Additionally, this Optimus Prime has more than 70 sound effects — including phrases said by actor Peter Cullen, who voices the Autobot in the Transformers films, as well as in the popular '80s era cartoon. And yes, you can also expect the toy to make the classic Transformer sound effect as it shifts between vehicle and robot.
Is the new Transformer toy ushering the future of robotic toys?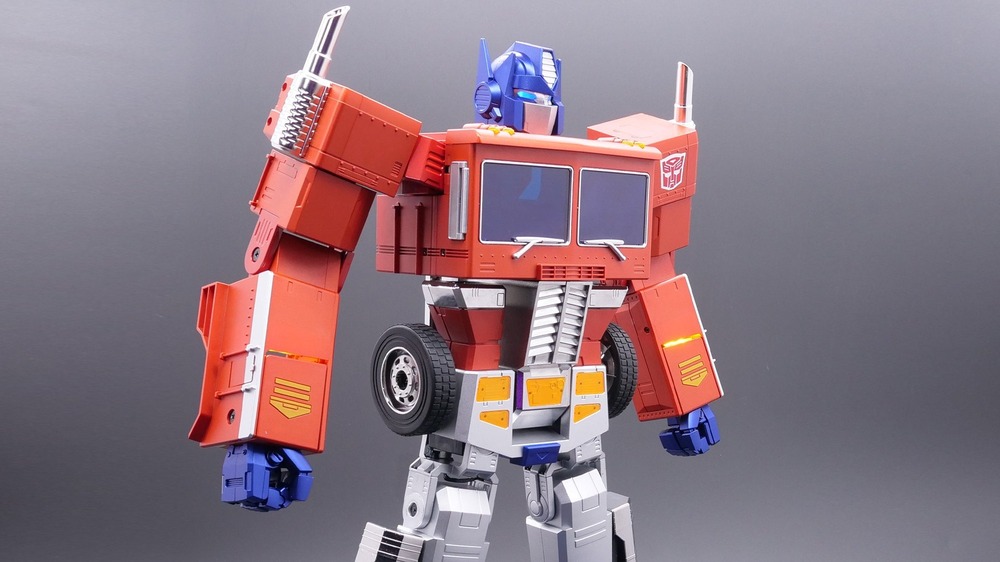 Hasbro
Robosen Robotics has been creating working robots for quite some time now, and changing the game when it comes to robotic toys in the process. A collaboration with Hasbro seems like the natural step, especially since many of the company's previous toys have resembled Transformers in the past.
Currently, the price point for this collector's edition of Optimus Prime is likely out of reach for all but the most dedicated fans with plenty of disposable income. However, per Hasbro's official press release, this is only the beginning of the two companies' partnership. "We are thrilled to collaborate with Hasbro and look forward to ushering in a new standard of robotics with the most advanced Transformers robots for consumers ever created," Sean Tang, Director of Robosen USA said in a statement. "The team is working hard to deliver an amazing user experience for fans of this esteemed franchise and produce Transformers that will be a premium addition to their collection with its superior functionality."
Essentially that means there are more self-transforming Transformers coming your way. But for now, you can pre-order this limited edition version of Optimus Prime at Hasbro Pulse.