How Stormfront From The Boys Should Have Really Looked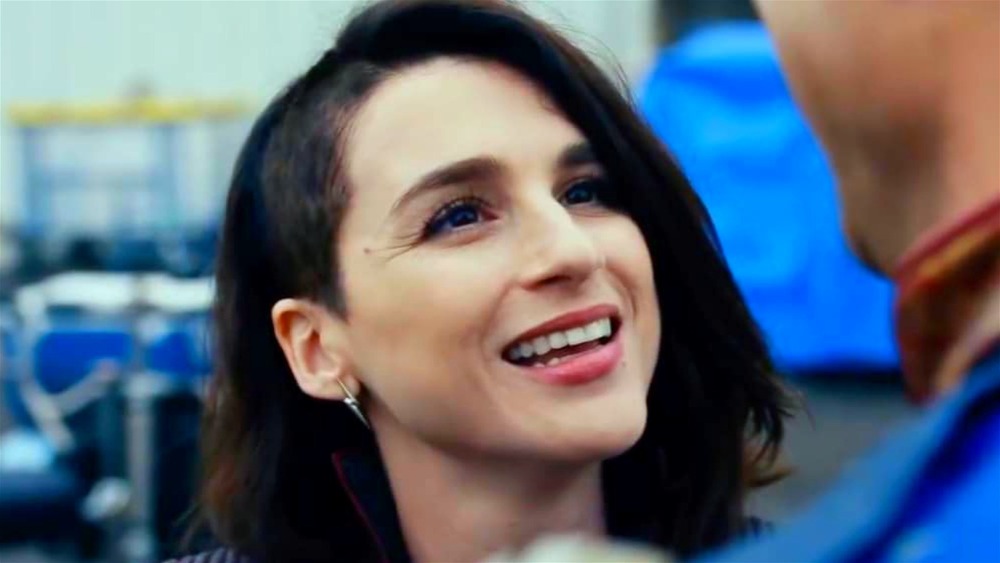 Prime Video
Of the many season 2 additions that made Amazon Prime Video's The Boys a surprisingly resonant commentary on our current political landscape and one of the defining shows of 2020, the biggest one might have been the character of Klara Risinger (Aya Cash), better known as Stormfront.
The earliest successful subject of Compound V inoculation, she joins superhero team The Seven as a charismatic fresh face with a banging social media presence. As the season progresses and Vought International's dark origins are revealed, the sinister truth behind Stormfront's corporate girl-power façade emerges: She's actually a Nazi who supported the Third Reich alongside husband Frederick Vought throughout the 1930s before moving to the U.S., and her real motive for becoming a superhero is to advance white supremacy.
In terms of demeanor and backstory, the Stormfront from Garth Ennis and Darick Robertson's comic series was actually quite similar to the TV show version, up to and including a final season 2 scene that mirrors her book counterpart's demise. But showrunner Eric Kripke did take one huge liberty in adapting Stormfront to the screen, and it's a change that helps explain why she struck such a specific nerve with viewers and critics.
Stormfront was originally a man in The Boys comics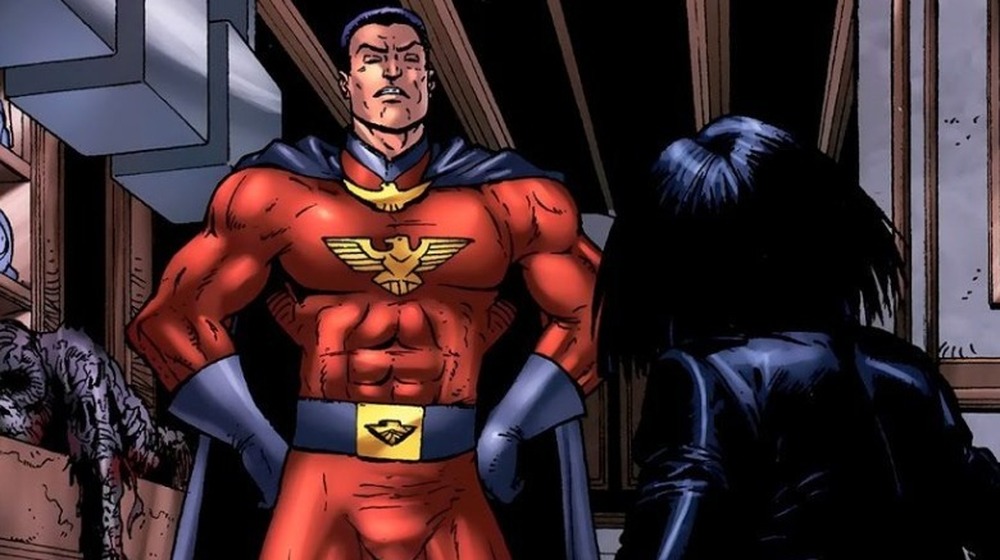 Darick Robertson/Dynamite Entertainment
The show version of The Boys' Stormfront looks nothing like the comics version, and the reason for that is that the original Stormfront was a man. The mighty leader of fellow superhero squad Payback, Stormfront (real name unknown) had a similar backstory to Klara Risinger. Like Risinger, he hailed from Nazi Germany, where he got his powers as a result of the Nazis' experiments with Compound V. In addition to his belt buckle, the eagle symbol also appears elsewhere on his uniform, as an unsubtle yet publicly overlooked reference to his proudly held beliefs.
Both Klara Risinger and the original version of Stormfront are styled so as to simultaneously resemble classic all-American heroes and Nazi ideals of the Aryan master race, with their strength and loftiness serving to draw chilling parallels between the superhero and the Übermensch. But the change of Stormfront into a woman adds a crucial layer to the character. Whereas the original Stormfront, a hunky Superman decoy, illustrated how close superhero iconography was to fascist machismo and racial eugenics, the show's Stormfront is all girlboss.
Her appropriation of representational feminism to advance her hateful agenda updates the character for a post-social media, post-intersectionality world, in which white supremacist tactics are increasingly found to rely on subtler forms of racial bias, with a key role reserved for the presumed purity and moral righteousness of white women, as examined in The Guardian. As Aya Cash explained to Polygon at last year's New York Comic Con, "There's a more insidious sort of manipulation that is happening that I think The Boys is pointing at with Stormfront, by making her sort of cute and sweet in the beginning." In that sense, though some fans of the comic might have wished for a more purist take on Stormfront, her radically changed appearance adds a lot to The Boys' exploration of power and optics in the contemporary world.