Trump battles Marvel and DC superheroes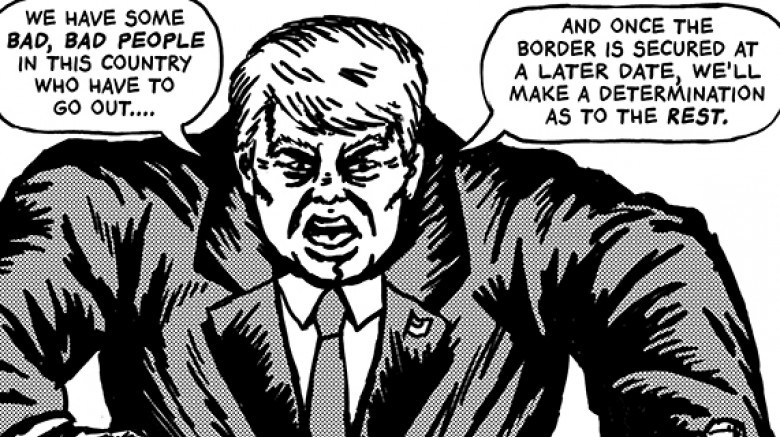 Drawn by R. Sikoryak. After Jack Kirby and Joe Sinnott.
If there's one avenue of artwork that's gotten a serious new breath of life in the wake of Donald Trump's election, it's the realm of political cartoons. Satire has become an important vessel of levity for those who oppose the new administration, and since he's often been compared to familiar villains from literature and films, it was really only a matter of time before someone brought those comparisons to life. Artist R. Sikoryak has taken the liberty of creating a series of fake comic covers that pit Trump against the central heroes of the Marvel and DC universes, using some of his most notorious quotes from the campaign trail and beyond.