The Action Crime-Thriller You May Have Forgotten DMX Was In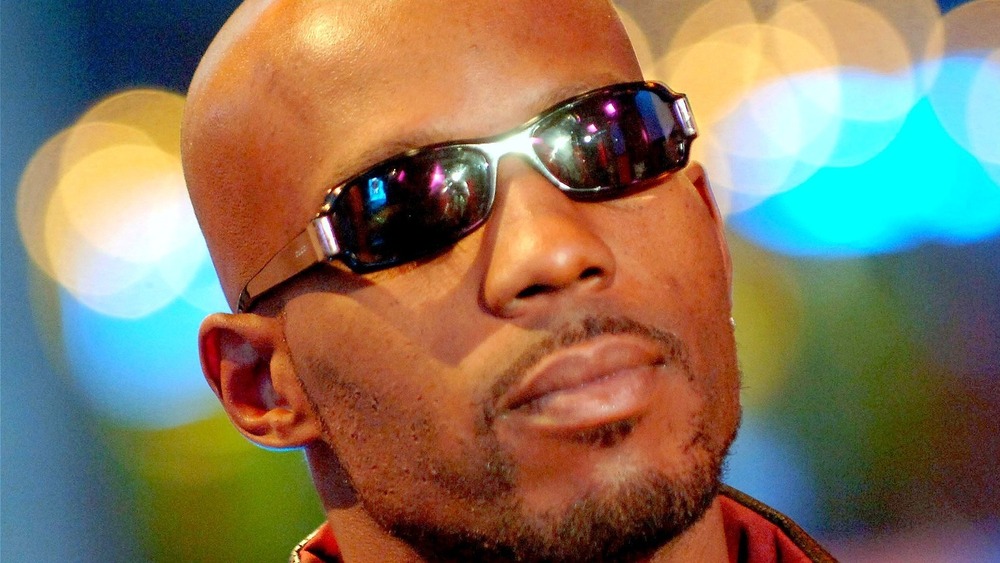 Bryan Bedder/Getty Images
The hip-hop world is in mourning today with the news that actor and rapper DMX — real name Earl Simmons — has died, as confirmed by his family to People. His death came a week after he suffered a heart attack and was hospitalized in White Plains, New York, via TMZ. Although the news was met with a great deal of sadness, DMX's fans are also celebrating the musical legacy the artist left behind. His 1999 album ... And Then There Was X was undoubtedly his most popular, a five-time platinum-certified release with currently around 5 million units sold. He was nominated for several Grammy Awards and won Favorite Rap/Hip-Hop Artist at the American Music Awards in 2000.
DMX may have been best known for his musical talents, but he was also no stranger to the world of film, acting in both starring and supporting roles in several movies. One, in particular, had DMX playing a club owner in a martial arts action flick that you may have forgotten — a modern retelling of a classic Shakespearean romance.
DMX played a club owner in Romeo Must Die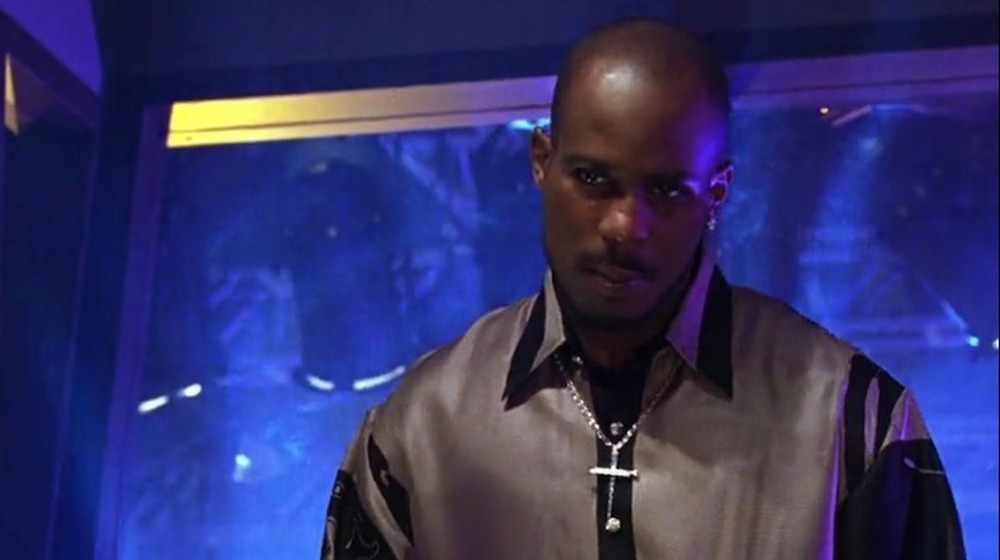 Warner Bros. Pictures
Romeo Must Die stars famed actor and martial artist Jet Li as Han, the son of a Chinese-American gangster and a former police officer. When Han goes to Oakland, California, to investigate the death of his brother, he meets Trish (played by the late singer/actor Aaliyah), the daughter of a local crime boss. The two find themselves caught up in a gang war between their two families — a modernized take of sorts on what happens in William Shakespeare's Romeo and Juliet — involving the ownership of several properties in the area. Things get dicier as new information comes to light and things become even more dangerous for the star-crossed couple.
In the movie, DMX plays Silk, a nightclub owner caught in the middle of the gang wars. Silk speaks to Trish about her father's attempts to buy out his club, but he's not willing to give it up anytime soon. His resistance is short-lived as one of the gang members comes into the club, kills Silk, and takes the deed to the property.
Although his appearance in Romeo Must Die was brief, DMX would later reunite with the film's star and its director (Andrzej Bartkowiak) in the 2003 action film, Cradle 2 the Grave – this time in a much bigger role. In this movie, DMX plays Anthony Fait, a thief who teams up with Li's character, a government agent, to take on a nefarious crime lord and recover a stash of stolen diamonds, as well as save Fait's kidnapped daughter. Both of these action-packed films are available to rent on Amazon Video.