Why The Main Character From Chad Looks So Familiar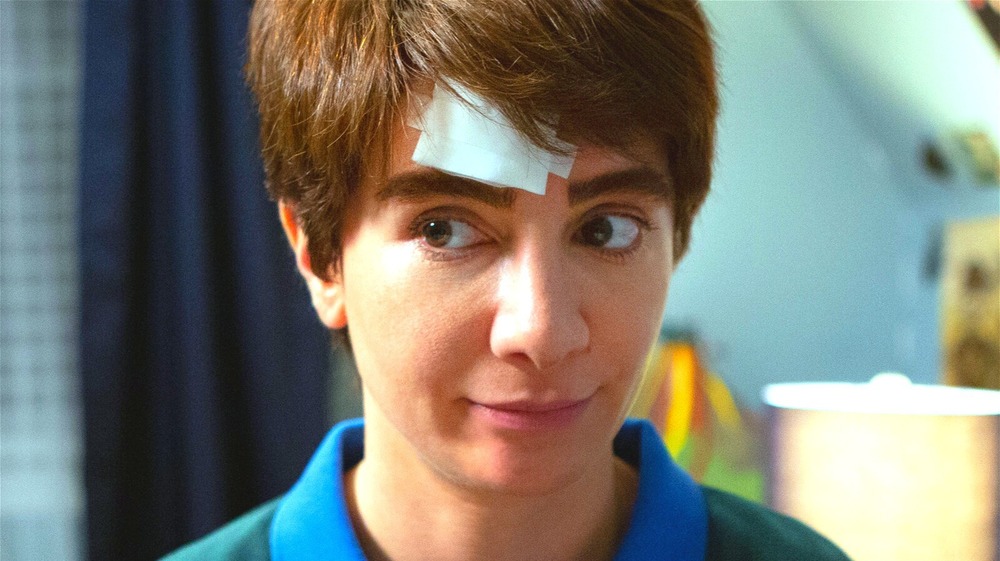 TBS
If you've been watching the TBS comedy series Chad, in which a 14-year-old boy navigates his first year of high school, you may have been confused by its titular character's uncommonly androgynous and mature voice and look. That's because it's not actually a child actor portraying the character but an adult comedian with years of experience that perfectly prepared them for this irregular role. The series follows Chad, a boy from a Persian family now living in the United States, as he tries to adapt to his new life in high school. It features all the hijinks expected of school comedies, including the classic "pushed inside the locker" and "stuck in the doors of the school bus" routines.
Viewers also get to see Chad's family life as he copes with his mother Naz's (Saba Homayoon) new dating life and his own conflicted identity as a young kid with Persian heritage in America. Instead of casting a child actor for the role, lead writer and creator Nasim Pedrad decided to play the lead character herself. Yes, Chad is actually played by a 39-year-old woman. If you're wondering where you've seen Pedrad before, here's your answer.
Nasim Pedrad got her start on E.R. before becoming a comedic legend on SNL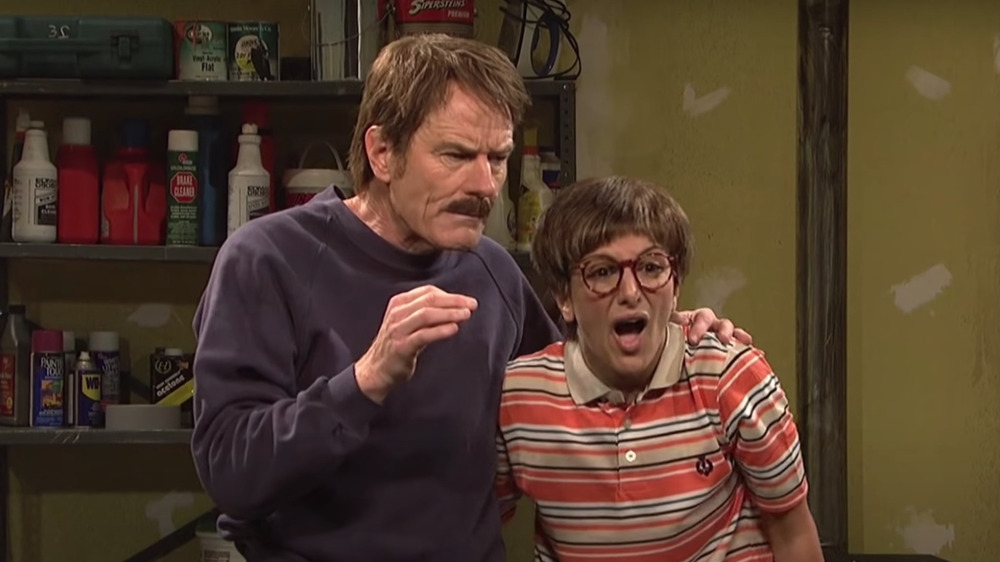 NBCUniversal
One of Nasim Pedrad's earliest roles was on the hospital drama E.R. from 2007 to 2009, where she played Nurse Suri. Unlike most of her other performances, this was more of a serious role to fit with the tone of the long-running show, which follows a cast of fictional doctors and nurses as they cope with a daily onslaught of patients in the emergency room.
Pedrad got elevated to a new level of fame after she starred on Saturday Night Live from 2009 to 2014, appearing in over a hundred episodes and parodying figures such as Bruno Mars, Kim Kardashian, Marilyn Monroe, and many more. The late-night sketch show is also where audiences first discovered how uncannily good Pedrad is at playing young boys. She played lanky, nerdy young men in a number of sketches, including one in which a boy's father, played by Breaking Bad's Bryan Cranston, attempts to teach him how to defend himself.
Pedrad had a regular role on John Mulaney's TV show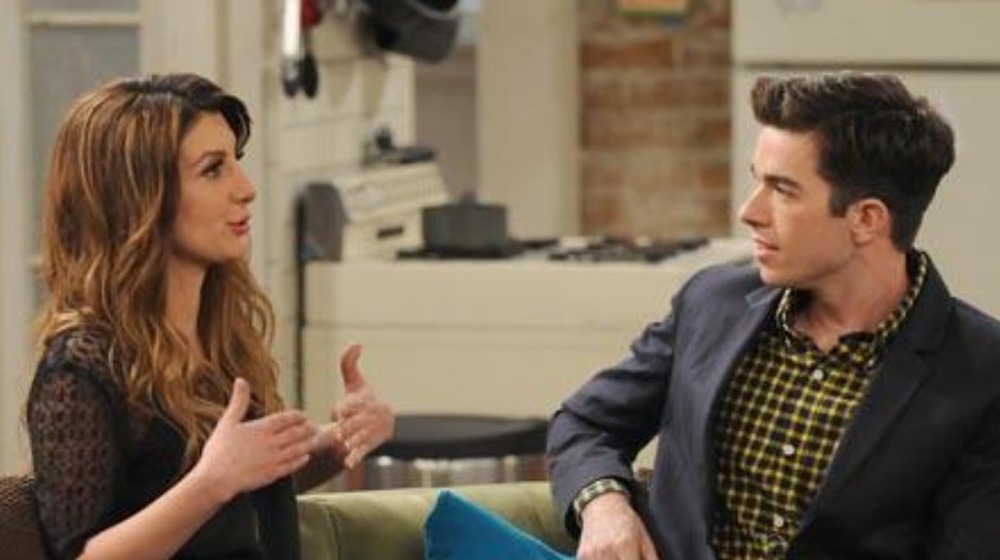 Cate Cameron/Netflix
Following her departure as a regular cast member of Saturday Night Live in 2014, Pedrad starred alongside famous stand-up comedian John Mulaney on his own short-lived TV show, simply titled Mulaney, where he played a fictionalized version of himself in a sitcom format. On the show, Pedrad played Mulaney's personal trainer Jane, who, as one might surmise from the comedian's self-deprecating style of humor, sees inconsistent results.
Unfortunately, the show was canceled after just 13 episodes due to poor ratings and reviews, with Mulaney describing it as his "noble failure" to New Times. "I tried, and I wanted to do it this way. Some people liked it — just not enough," Mulaney said. Still, the show got more eyes on Pedrad — in a role where she resembled her real self — and she got to show off her comedic chops in a more traditional TV show structure.
Pedrad also had guest roles on tons of iconic shows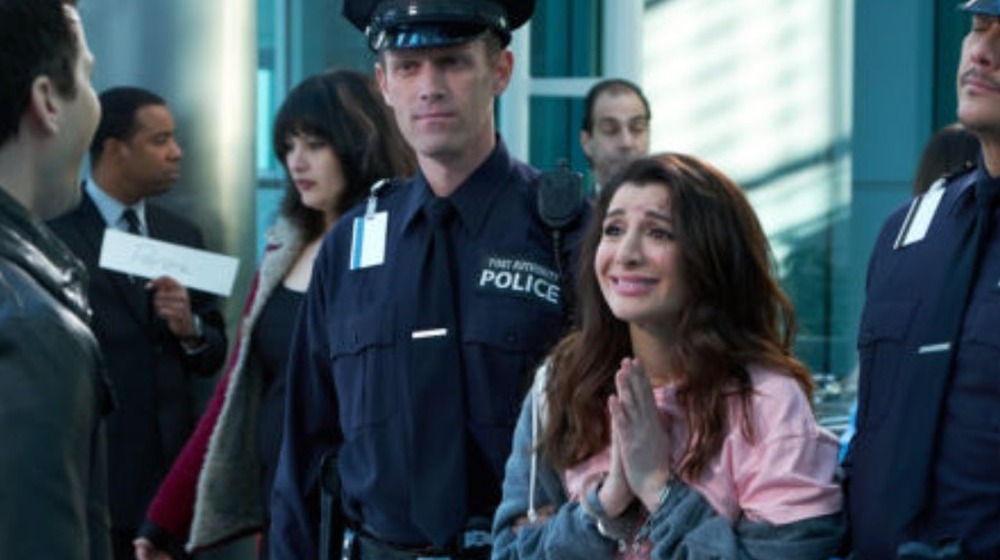 NBCUniversal
Although Mulaney ended its short run in 2015, Nasim Pedrad went on to appear on several other comedic television series, including It's Always Sunny in Philadelphia, Brooklyn Nine-Nine, Curb Your Enthusiasm, The Mindy Project, and People of Earth. She also had a recurring role as Aly on New Girl, where she appeared in 28 episodes as the budding romantic partner of Winston, played by Lamorne Morris. She eventually became a significant presence on the show, contributing plenty of offbeat laughs to the notoriously quirky series.
Pedrad also had a regular role as Gigi Caldwell in the comedic horror series Scream Queens, which allowed her to display more of her morbid, irreverent style of humor. She starred alongside other comedic actresses such as Jamie Lee Curtis, Emma Roberts, and Billie Lourd. Unfortunately, her character only appeared in the first season of the series.
She's appeared in a number of hit films, including one Disney blockbuster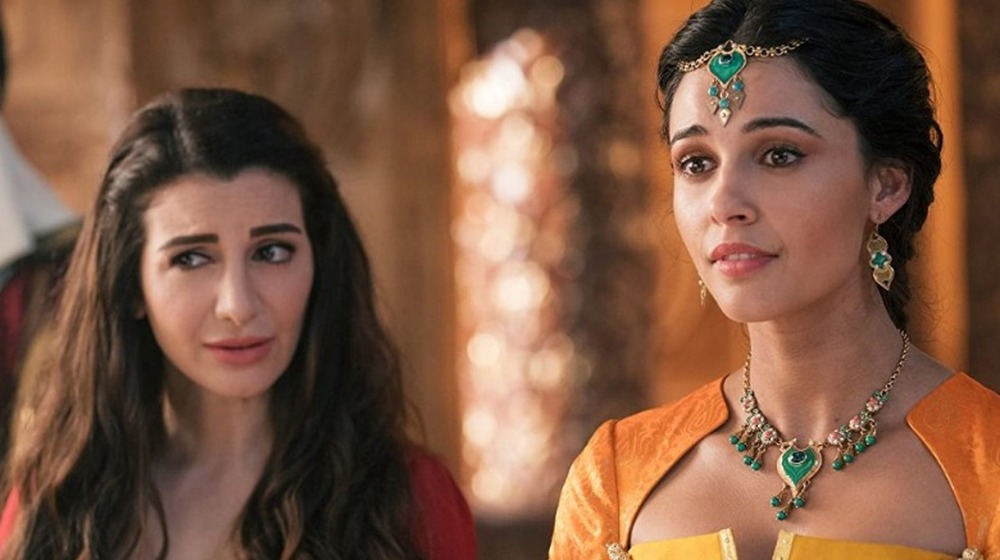 Disney
Recently, Nasim Pedrad has been in a number of films, including the 2019 blockbuster Aladdin remake, in which she plays Dalia, the funny and playful handmaiden to Princess Jasmine (Naomi Scott). As the only main character from the film to not have appeared in the original animated version, Pedrad was free to make the character her own. She built off of other characters in her portrayal of the friend and confidant to Jasmine, and she became the eventual love interest of Aladdin's Genie (Will Smith), as well.
in 2020, Pedrad got her first lead film role, playing the character of Wesley in Netflix's comedy Desperados. For this role, her comedic talents got a chance to shine once again: Her character goes on a wild chase through Mexico searching for her mysterious new boyfriend Jared (Robbie Amell).
She now stars in her own show as the titular Chad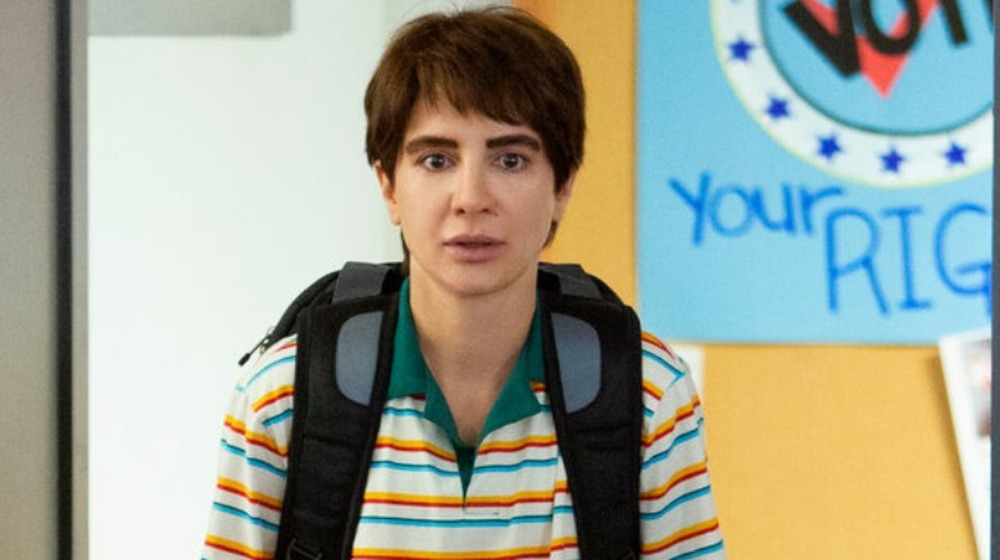 TBS
And of course, now, Nasim Pedrad's main focus is Chad. People "passionately" tried to talk her out of playing the character, Pedrad told Entertainment Weekly, but she believed she could bring her own style of awkwardness and humor to the role that an actual 14-year-old boy may not be able to.
"I've played male characters before, but I wanted to make something that felt very honest and grounded, and especially with the wig and the eyebrows, the posture and the slight dropping of my voice, I felt like I could really disappear into this little dude," Pedrad told Entertainment Weekly. "Teenagers don't know what's so funny about being a teenager, whereas an adult could bring that perspective and specificity to the character."
This is one of Pedrad's biggest projects since she's both the lead writer and actress for Chad. But her long and impressive history of comedic roles suggests she has the right kind of hilarious energy for the show.