The John Travolta Gangster Flop Getting A Second Chance On HBO Max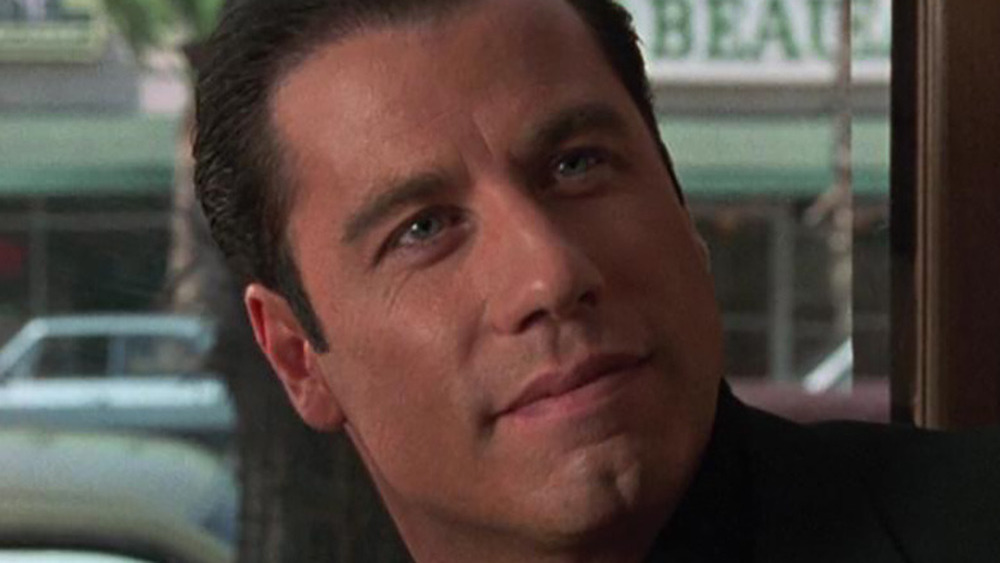 MGM
If you click a link and buy a product or service from a merchant, we may be paid an affiliate commission.
John Travolta is known for his iconic roles in classics such as Phenomenon, Pulp Fiction, and Saturday Night Fever, which placed him in the ring of A-list actors who can lead just about any movie. In the mid '90s, he starred in the comedic satire Get Shorty as a mobster named Chili Palmer, who discovers his line of work requires a lot of skills that translate well to showbiz. Almost ten years later, Travolta and a fresh new cast returned to this novel concept for 2005's Be Cool, a loose sequel to Get Shorty. 
For Pulp Fiction fans and beyond, seeing the likes of Travolta and Thurman together again is fantastic, but when the movie was initially released, it didn't do as well as the production team had probably hoped. Be Cool brought in $95.7 million worldwide, against a production budget of $53 million (via Box Office Mojo). Some critics weren't so "cool" with the movie, which holds an approval rating of 30% on Rotten Tomatoes. Fortunately, it's getting a second chance on HBO Max; so if you're a fan of comedy, crime, and a lot of face time with John Travolta, check this one out.
Be Cool has an A-list cast and hilarious comedic breaks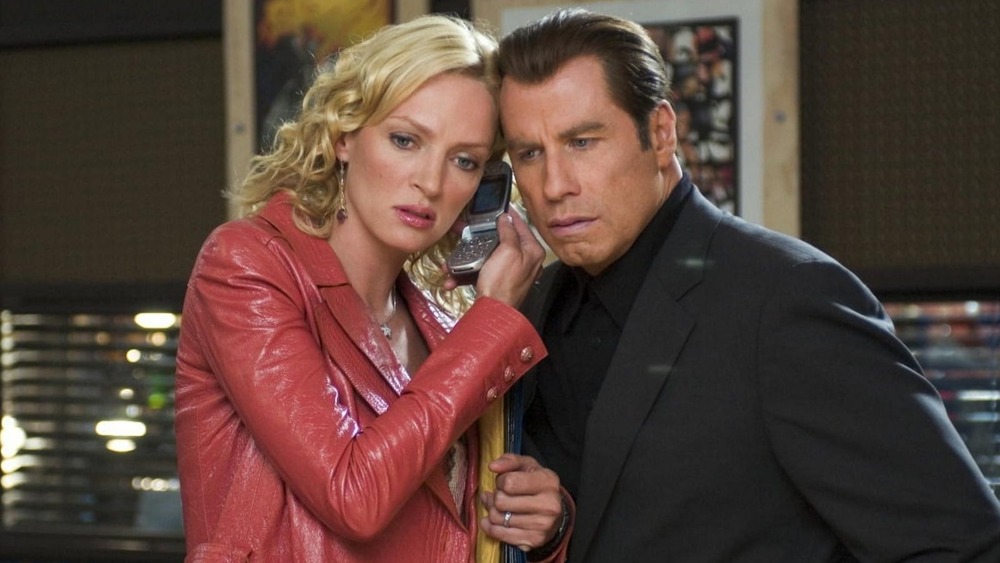 MGM
Chili Palmer (Travolta) is a restless Hollywood producer that wants a new scene. After his friend Tommy Athens (James Woods) is murdered by the Russian Mob, he sets his sights on getting out and trying something new ... again. He transitions to the music industry, where he meets Tommy's widow Edie Athens (Uma Thurman), who owes hip-hop producer Sin LaSalle (Cedric the Entertainer) $300,000.
Be Cool might not have gotten the love it deserves the first time around, but over 15 years later, viewers should watch the movie based on the cast alone. Danny DeVito is back to reprise his role as Martin Weir, along with a star-studded cast that includes Vince Vaughn, André 3000, Christina Milian, Paul Adelstein, Steven Tyler and Dwayne "The Rock" Johnson. It might not be the same as Get Shorty, but it certainly has the comedic chops to get even the grumpiest of grumps laughing, which is essential in a crime drama.
Based on 330 reviews, Be Cool has a rating of 5.7 on IMDb, which is impressive for a sequel. One reviewer mentioned, "As sequels go, it's a pretty good movie, and John Travolta and others in the film are so obviously having a good time, it's impossible not to get into the groove." It matters if the actors are enjoying their time on set, which makes the finished product more enjoyable.