Hollywood Mourns Saturday Night Live Legend Anne Beatts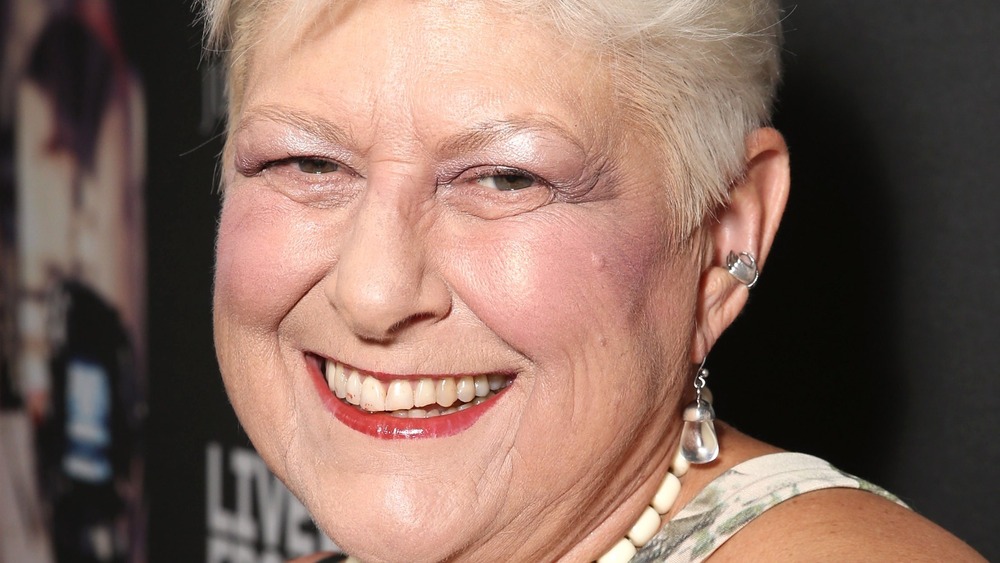 Todd Williamson / Getty Images
The comedy world was saddened to learn of the passing of legendary comedy writer Anne Beatts on April 7, 2021, at the age of 74, per Variety. Beatts was a pioneer in many ways. Along with her writing partner Rosie Shuster and Marilyn Suzanne Miller, she was one of three female writers on Saturday Night Live's original writing staff. She wrote for SNL during its first five seasons, creating some of SNL's most iconic characters, like dorky teens Lisa Loopner and Todd DiLaMuca, creepy Uncle Roy, Laraine Newman's Child Psychiatrist, sleazy salesman Irwin Mainway, and dumpy male prostitute Fred Garvin. During her time at SNL, she was one of the writers for Gilda Radner's one-woman show, Gilda Radner Live on Broadway.
After leaving SNL, Beatts created the CBS sitcom Square Pegs, which starred Sarah Jessica Parker and aired one season from 1982 to 1983. According to Deadline, her other projects include serving as co-executive producer on the sitcom A Different World, and executive producing the syndicated radio program The Stephanie Miller Show.
But those are just a few highlights from her long resume. Beatts was a giant in the comedy world, and the news of her death sparked an outpouring of tributes.
Here's how the comedy world is honoring Anne Beatts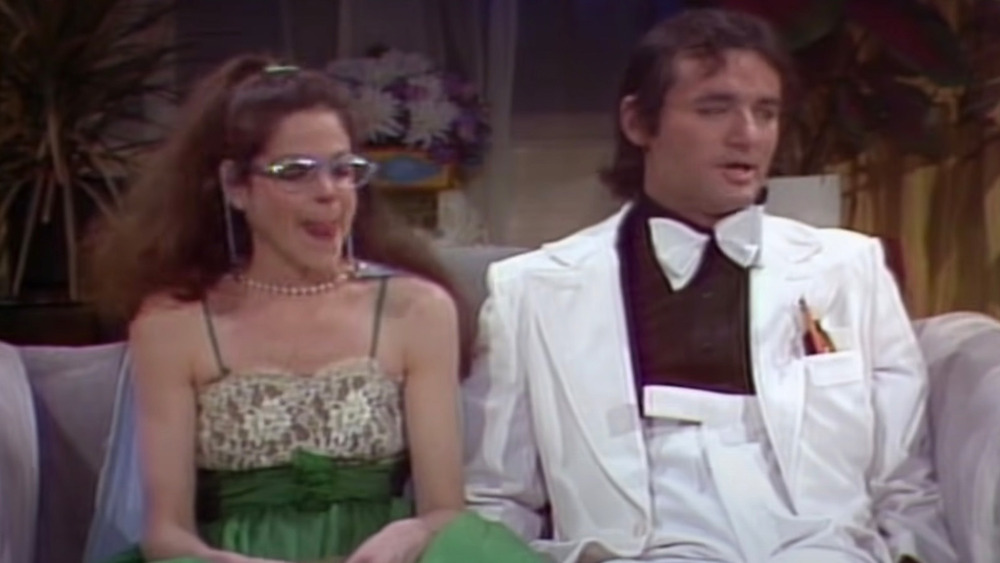 NBC
Original SNL cast member Laraine Newman was one of the first to break the news, tweeting "Our Anne- an OG SNL writer passed away yesterday."
Comedian and writer Jake Fogelnest wrote, "My heart is broken. I had such admiration for her. At SNL and beyond. So sorry for your loss. Thinking of you, @AlanZweibel , Anne's family and friends." He also shared a photo of his copy of a novelization of Square Pegs.
Russian Doll star Natasha Lyonne shared a photo of a t-shirt inspired by the 1977 book Titters: The First Collection of Humor by Women, which Beatts co-edited in 1977. Lyonne portrayed Beatts in the 2018 film about the founding of National Lampoon, A Futile and Stupid Gesture.
Former SNL writer Mike Shoemaker recalled working with Beatts. "In 1999, Anne and Paula Pell and Tina Fey and I spent the summer at 30 Rock together working on the SNL 25th Anniversary," he wrote. "Anne was a blast. Such a sad loss."
In a reply to Newman, comedian and former SNL cast member Michael McKean wrote, "So sorry to hear this, Laraine. She was awesome."
Actress Justine Bateman wrote, "Anne, xoxo! Read this woman's resume, the what and the when. Someone who just got it done, hashtag-free."
Sitcom writer Kirill Baru had Beatts as a professor and tweeted, "Anne was my mentor during college and the main reason I have a career. I owe her so, so much."
Many, many more of Beatts' colleagues and fans paid tribute to Beatts. She was an inspiration to many.