The Underrated Reality Comedy Series You Can Binge On Amazon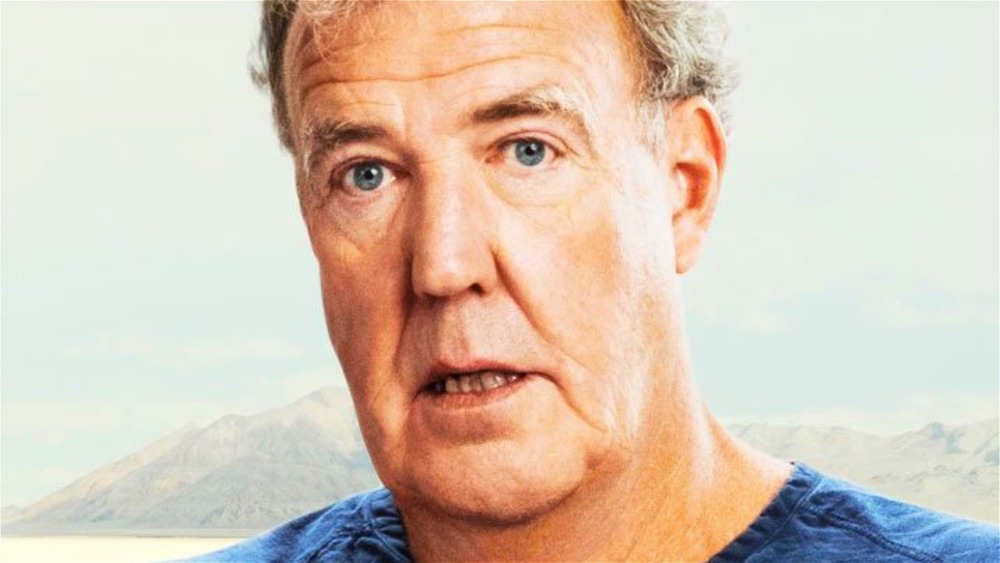 Amazon
We may receive a commission on purchases made from links.
Humanity has an odd fascination with flashy cars that go fast. Maybe it has something to do with the human body's inability to exceed 28 mph. Regardless, our desire to travel quickly and look good while doing so has resulted in a slew of media around fancy, fast cars. Enterprising individuals have created sports such as NASCAR and the Indy 500, and movie franchises like Transporter and The Fast and the Furious have revved audience's engines over the years. Moreover, you can find plenty of TV shows about cars, more than you might think.
One of the most popular programs about fast and fancy cars is BBC's Top Gear — apparently the only thing better than a show about cars is a show about cars hosted by British comedians. While few programs, if any, have achieved the same level of renown as Top Gear, Amazon did its best to recreate Top Gear's vehicular wit with The Grand Tour. And yes, since this show is an Amazon Original, you can stream all current episodes with an Amazon Prime account.
The Grand Tour is Top Gear in everything but name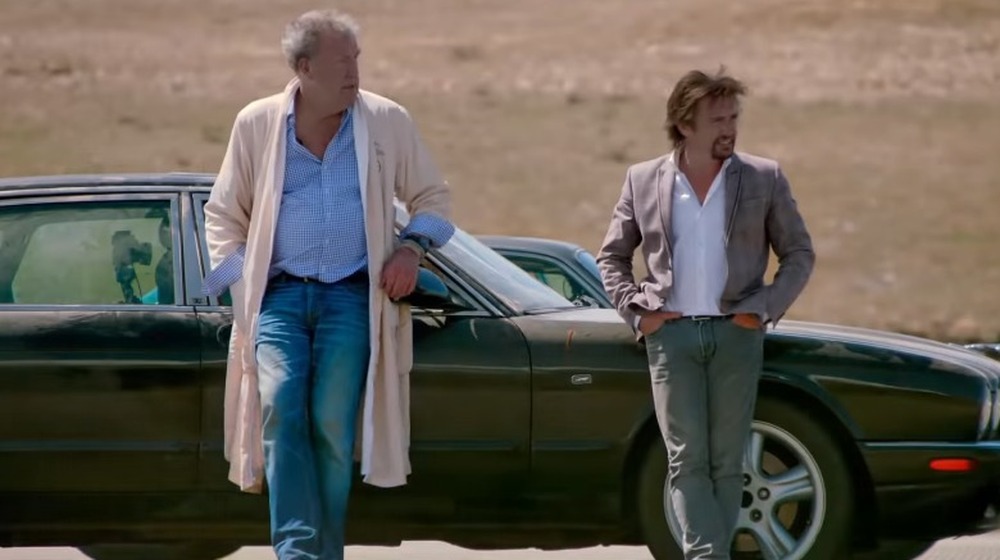 Amazon
Imitation is the sincerest form of flattery, but is it really imitation when you hire the brains behind Top Gear to make a show like Top Gear? The Grand Tour is more concerned with cars than answering that question. The Grand Tour is a four-season car review show that splices in motor challenges and road trip segments. The program stars Top Gear's most popular hosts: Jeremy Clarkson, Richard Hammond, and James May. After the levity and entertainment this triumvirate brought to Top Gear, they banded together to create The Grand Tour after all three left the show. Well, Clarkson was fired due to "an unprovoked physical and verbal attack" (via The Washington Post); the other two resigned along with him.
If you loved Top Gear but don't like its current hosts — which would not be surprising, since many audiences and critics despised the show's replacements hosts (via The Mirror) — you will love The Grand Tour since it is almost a carbon copy of Top Gear — although season 4 tries something different with a bigger focus on road trips. While that season was cut short due to the ongoing COVID-19 pandemic lockdown, May confirmed via Radio Times that more is on the way. With luck, by the time you've finished binging The Grand Tour, production of further episodes will be on the road again.