The Musician Who Tracked Down His Item On Pawn Stars To Get It Back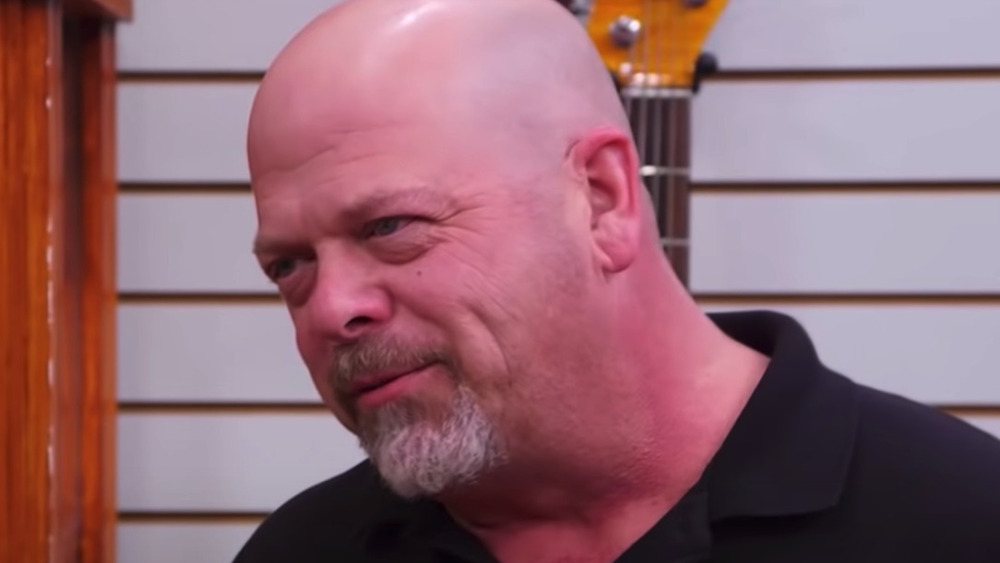 History
When someone on History's Pawn Stars brings in an item that was formerly owned by a celebrity, rarely does that item get authenticated by the same star. However, that's exactly what happens in the season 18 episode "Gotsta Get Pawned," when a woman named Dani brings in a suit allegedly worn by a well-known rock star.
The bright red two-piece suit immediately catches the eye of Chumlee, who quickly brings in his boss, Rick Harrison. The two of them admire the suit but wonder how possible it is for this rocker to be the real former owner. To confirm this news, Rick calls one of his buddies to come down to the world famous Gold and Silver Pawn Shop to verify its authenticity.
Dani has no idea Rick's calling the original owner to come over and look at it. Who is this well-known musician who happens to be right down the street?
Billy Gibbons shows up to verify the suit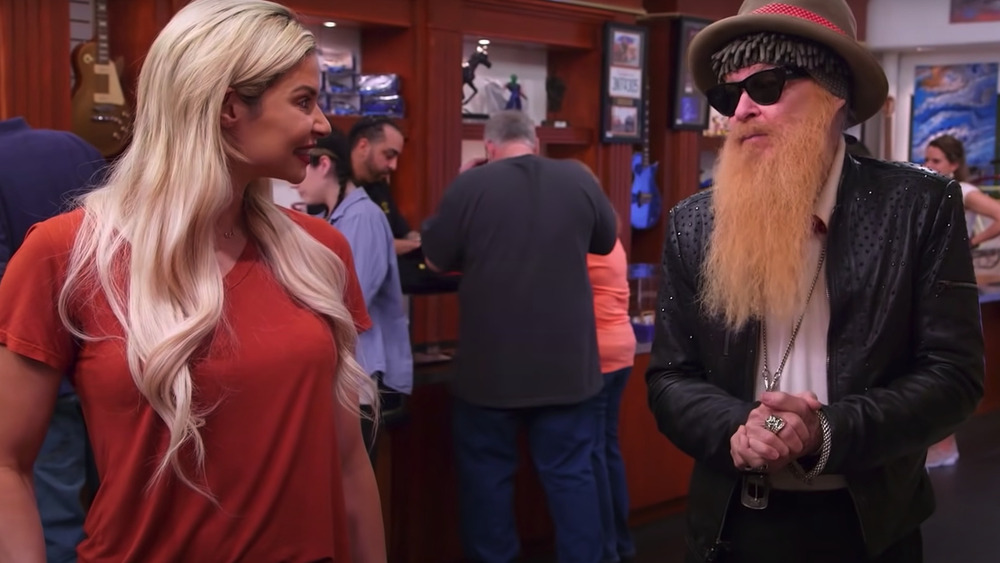 History
This suit is a rare Nudie's Rodeo suit, and it belonged to Billy Gibbons, guitarist and lead singer of ZZ Top, who happens to be in Las Vegas at the time. Gibbons takes a short trip to the Pawn Stars shop to check out this two-piece suit, which Dani wants to sell for $25,000.
Gibbons not only verifies that he owned this item, but he also tells the story of how he lost it. He last saw the jacket in 1974, when he left it on an airplane. The cleaning crew had made their way through the plane, and Billy never saw it again, until now. After verifying its authenticity, Billy says this jacket is worth double the asking price, around $50,000.
Rick asks Gibbons if he wants to purchase the jacket from the shop or Dani, not wanting to see it go. As a result, Gibbons makes a deal with Rick to split the cost and donate the suit to Antone's Blues Museum in Austin, Texas. Under these circumstances, Rick agrees to pay Dani $40,000 for the jacket, splits the cost with Gibbons, and gives the museum a new exhibit. This way, everyone wins, and Rick even saves some money by getting a tax deduction.