The Holiday Event The Office Cast Wishes Would Have Happened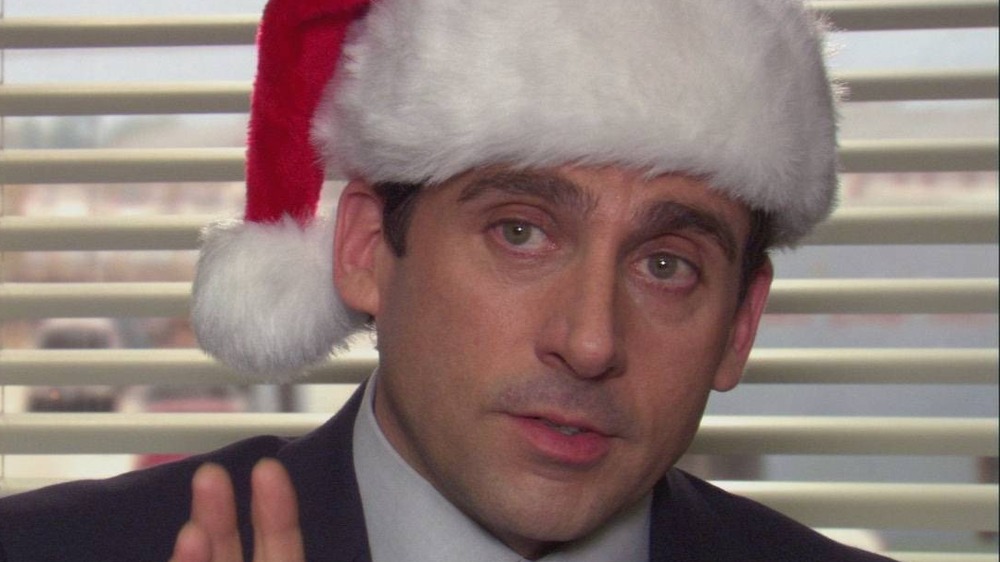 NBC
The Office is regarded as being one of the funniest sitcoms of all time, with over 200 episodes that are jam-packed with laughs from beginning to end. The series was also praised for its hilarious holiday-themed episodes in the same way Friends became known for its legendary Thanksgiving specials. The Office, on the other hand, tackled all different holidays, and the episodes surrounding them were nothing short of perfection. 
Mostly known for their Christmas and Halloween episodes, The Office also branched out and included holidays from other cultures, including Diwali. We even got glimpses at how the folks at Dunder Mifflin Scranton celebrated St. Patrick's Day, Valentine's Day, and one another's birthdays. Unfortunately, there was one specific holiday event that the cast of The Office really wanted to film, but wasn't able to due to logistics. In order to film this special event, the entire cast and crew would have had to travel to Scranton, Pennsylvania, for one of the city's biggest days of the year.
The Office cast wanted to film at the Scranton St. Patrick's Day Parade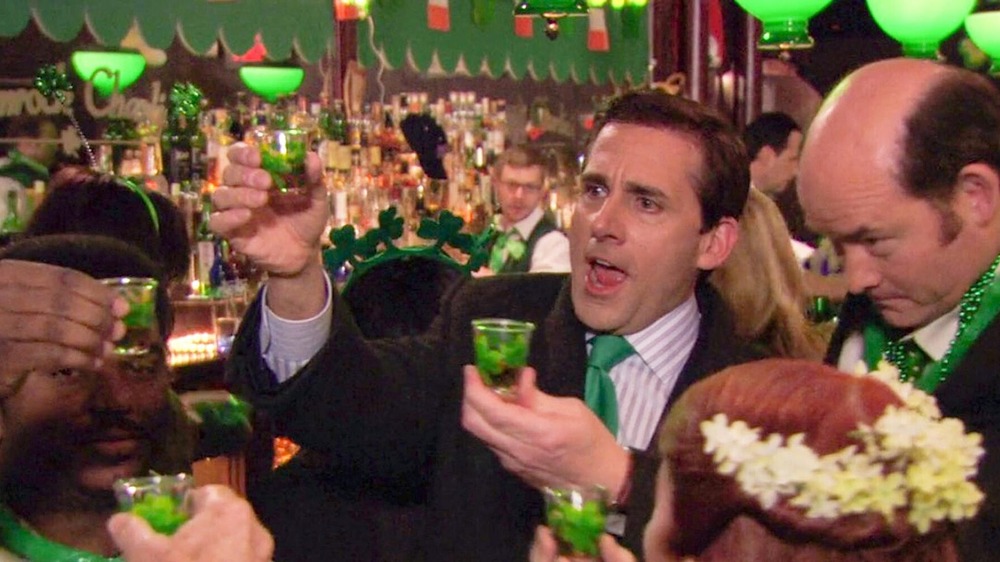 NBC
While we did see the Dunder Mifflin gang celebrate Saint Patrick's Day in an episode of the same name in season 5, the cast actually wanted to attend the real-life parade held on the holiday in Scranton, Pennsylvania, where The Office is set. The parade is the second-largest of its kind in the country, according to their official website, and Jenna Fischer (Pam Beesly/Halpert) and Brian Baumgartner (Kevin Malone) have both admitted it was their biggest Office regret to not film at the event.
"I know it really always broke [showrunner] Greg's [Daniels] heart that we never shot an episode in Scranton," Fischer said on The Office Deep Dive with Brian Baumgartner podcast. "Every year they would toy with the idea of taking us there and it was just always cost-prohibitive. I know Greg's dream was that we would shoot the St. Patrick's Day parade."
Baumgartner then responded that it was his biggest regret as well, to which Fischer also agreed. "My biggest regret was that we never shot in Scranton. But the city of Scranton, I remember one year they were really looking into this parade idea and they agreed to move their parade two months earlier because we would have to shoot before St. Patrick's Day," she also noted. "So they were going to have their St. Patrick's Day parade in January and they just couldn't figure out cost-wise how to get the entire cast and crew there."
Angela Kinsey (Angela Martin) agreed with her colleagues on the missed opportunity, telling Baumgartner the same thing when she appeared on his podcast at a different time. "It is one of the things that does make me sad, if you were going to say what are some regrets about filming The Office — is that we never got to film an episode there, on location," Kinsey said.
Despite never filming in Scranton, the cast and crew did head to the famous city for their wrap party in 2013, which was attended by over 10,000 fans, according to HuffPost.