The Real Reason Lennie James Left The Walking Dead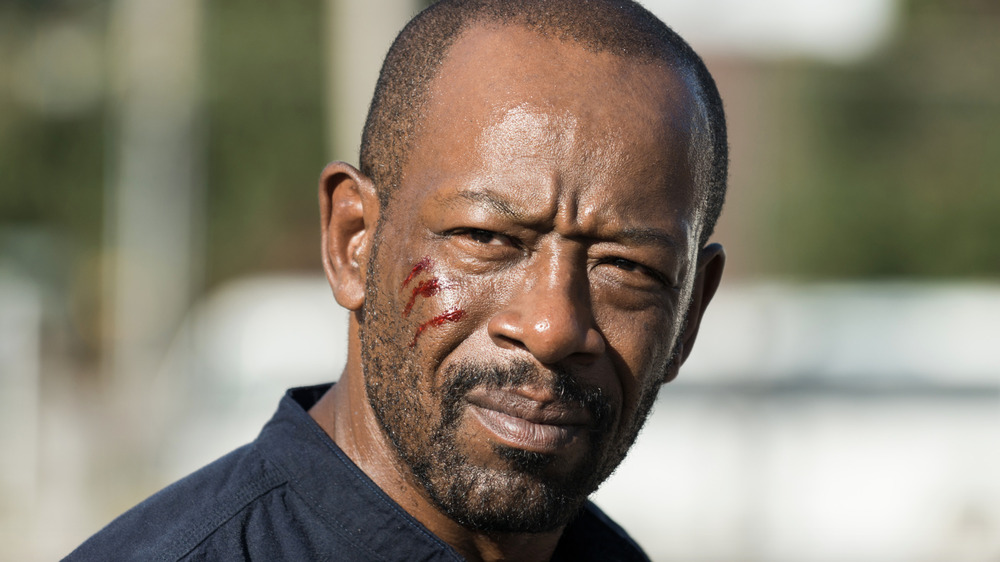 AMC
The Walking Dead says hello and goodbye to its characters more than most shows do. Indeed, the AMC zombie drama series has made a name for itself over the years for its ability — and willingness — to either kill off major characters in the blink of an eye or write certain characters off the show for different stretches of time. As a result, The Walking Dead's cast has evolved quite a bit over the course of ten seasons, and fans have had to say goodbye to some of their favorite characters throughout that time.
With all that being said, few of The Walking Dead's notable character exits have surprised and confused fans more than the departure of Lennie James' Morgan did. The fan-favorite character left the AMC series at the end of the eighth season, with James joining the cast of AMC's Walking Dead spinoff, Fear the Walking Dead, starting in its fourth season. The decision shocked viewers when it happened, but Walking Dead fans may be surprised to learn why James actually made the move from one show to the other.
Here's why Lennie James exited The Walking Dead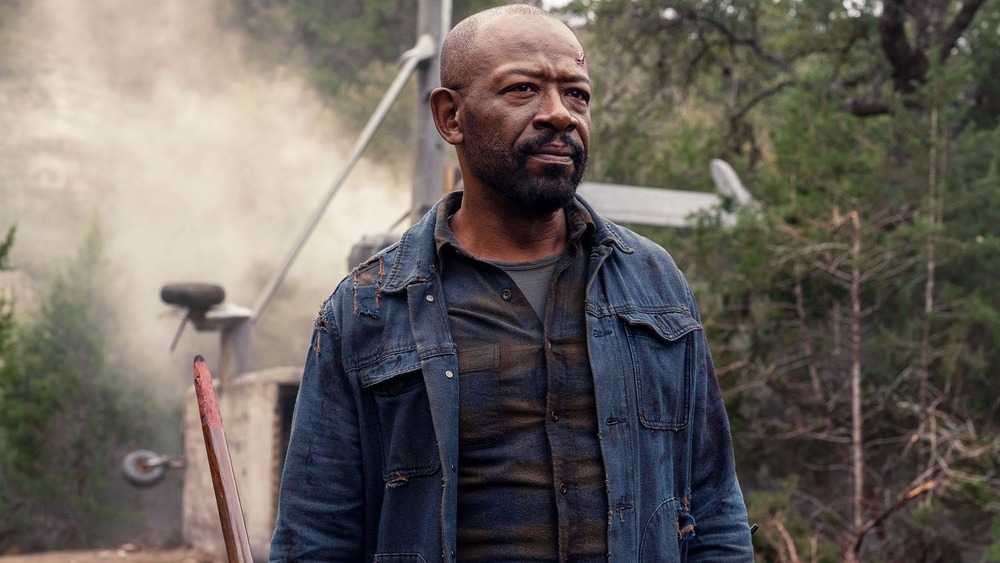 AMC
Lennie James' departure from The Walking Dead has always mystified fans of the series. Many fans have, understandably, assumed that James was forced to work on the spinoff, which has never managed to build an audience as large as The Walking Dead's. However, it turns out that James' exit from The Walking Dead was, more or less, totally his decision.
Speaking with Digital Spy back in 2018, James revealed that, although the idea of Morgan showing up in Fear the Walking Dead was first brought to him by the show's creative executives, he ultimately chose to make the transition himself. James revealed that the move "wasn't a case of, 'This is going to happen,' it was genuinely a case of what I thought about it, there was absolutely a choice. It also wasn't a case of it being if it wasn't me or it wasn't Morgan then it would be somebody else, they were very much saying, 'We were thinking about doing this thing and if you're really not up for it, then we'll go [in] a completely different direction.'"
In other words, Walking Dead fans can rest easy knowing that Morgan's departure from the flagship series wasn't a creative decision that was forced on James, but one that was truly made between him and the Walking Dead creative team. Of course, that doesn't mean Walking Dead fans have to necessarily be happy about Morgan's exit from the series either.