Who Is The Actor In The Intel 'Go PC' Commercial?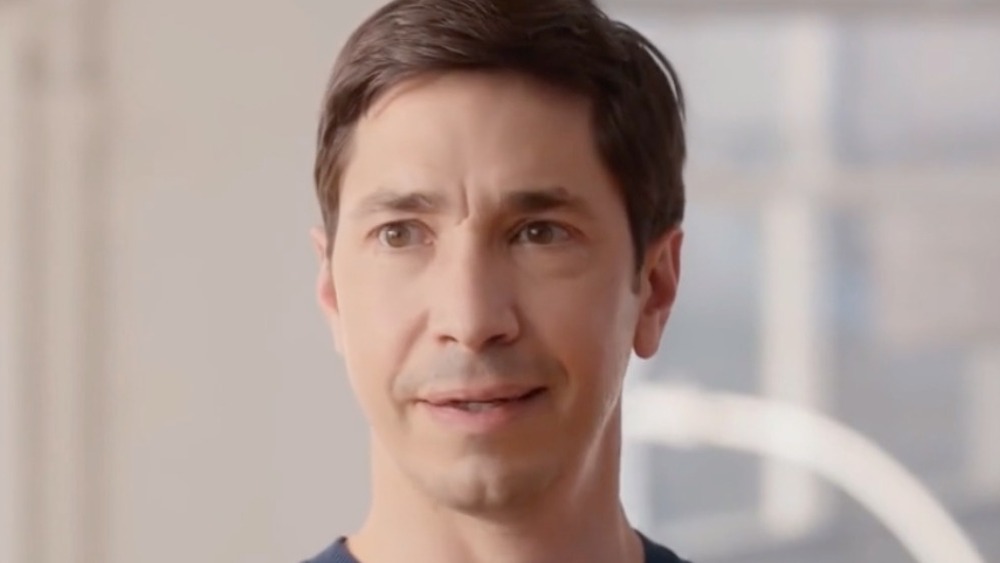 Intel
It has come to our attention that some younger readers may not remember Apple's "Get a Mac" advertising campaign, and therefore do not understand Intel's new ad campaign touting the superiority of PCs, or know who the guy in them is. Allow us to explain.
Between 2006 and 2009, Apple had a famous TV ad campaign where a nerdy guy — who represented PCs — and a mid-2000s cool guy — who represented Macs — acted out funny little scenes that showed Apple's superiority to computers that ran Microsoft Windows, and weren't used by hip young creative class types. They always took place in a white void and started with the Mac saying "I'm a Mac" followed by the PC saying "And I'm a PC." Then there would be a sort of comedy sketch where the PC would be sneezing because he got a computer virus, but the Mac would be fine, because Macs don't get viruses. The Mac was kind of smug, but smug was cool then. They were immensely popular and reportedly very effective pieces of advertising, as Apple's computer sales increased by 39% the first year the ads were running (via Working Psychology). According to this YouTube mega-compilation, there are 66 Mac vs. PC ads. The PC was played by comedian John Hodgman, while the face of Mac was provided by actor Justin Long.
Now, Justin Long has defected to PC, in the biggest pitchman betrayal since the Verizon guy switched to Sprint.
Justin Long is a 2000s icon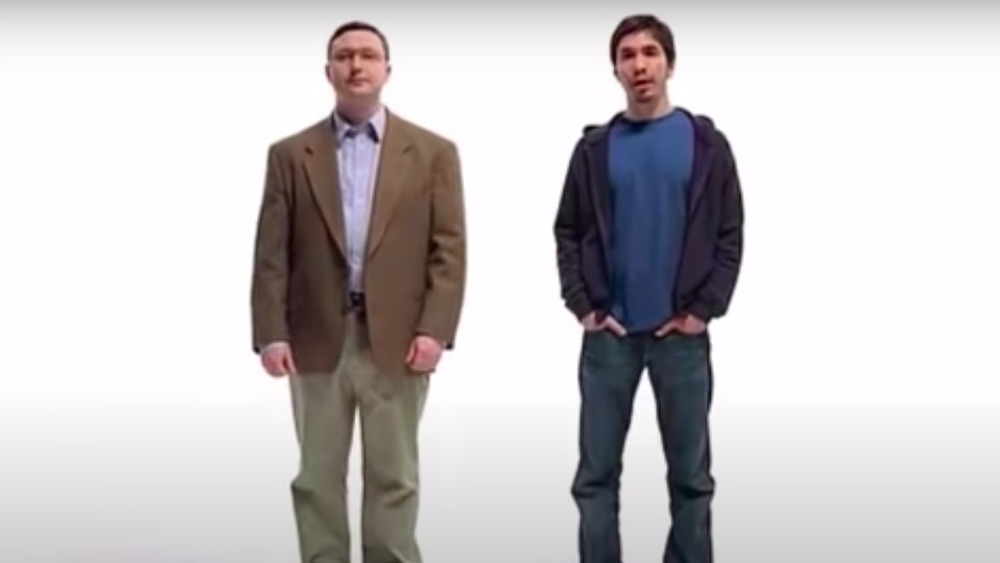 Apple
In the new Intel ads, Justin Long -– speaking as himself, not as "Mac" –- hangs out in a tasteful Brooklyn loft and learns about the ways that PCs are superior to Macs, like how you can attach more monitors to PCs, and that they're better for gaming. It's a modern update to the smug Mac campaign, with an older Long humbled by time and experience. Justin Long, if you're wondering, is now 42 years old.
Long is perhaps most recognizable for the Apple commercials, but he's had a long and successful acting career. He made his film debut in 1999's cult classic Star Trek parody, Galaxy Quest, which earned him a Saturn Award nomination for Best Performance by a Younger Actor, an award he was also nominated for in 2001 for his performance in the horror film Jeepers Creepers. He had supporting roles in three of the funniest comedies of the 2000s, DodgeBall, Idiocracy, and Walk Hard: The Dewey Cox Story. He played John McClane's sidekick in Live Free or Die Hard and voiced Alvin in the Alvin and the Chipmunks movies. He's also known for dating Drew Barrymore and Amanda Seyfried.