Why Lavinia Bidlow From The Nevers Looks Familiar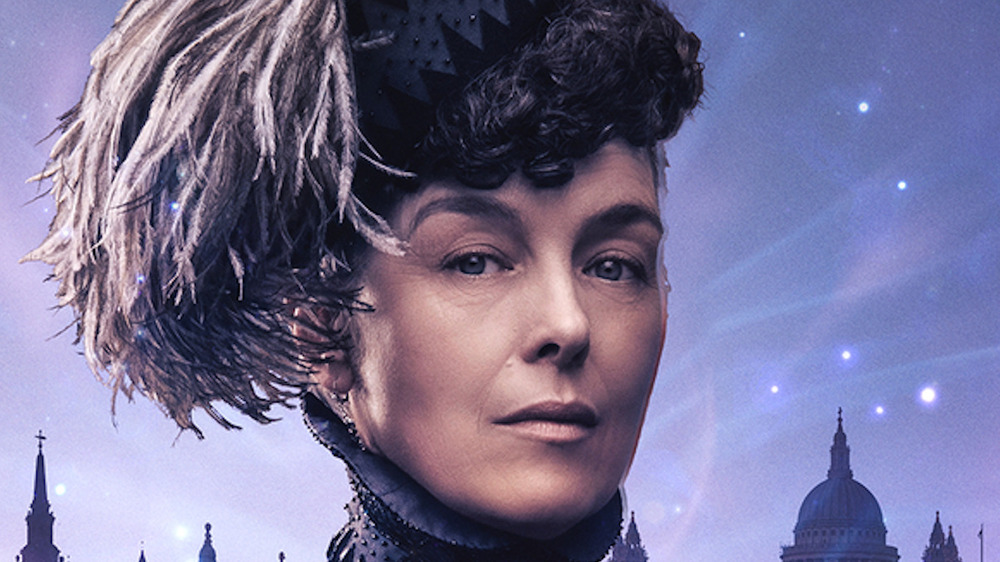 HBO
HBO's The Nevers is on track to become one of the network's most popular new sci-fi series, as it has garnered a lot of attention with the debut of its trailer. Following a group of Victorian women with special abilities, The Nevers details their bouts with several enemies as they embark on a mysterious mission that could alter the state of the world.
Led by Elizabeth Berrington (Lucy Best), Laura Donnelly (Amalia True), and Anna Devlin (Primrose Chattoway), The Nevers has a cast full of recognizable faces with stacked resumes. One such cast member who has been in the business for quite a long time is Olivia Williams, who portrays Lavinia Bidlow, a rich woman who funds the orphanage where "The Touched" reside. When watching the new HBO series, you'll probably recognize Williams from somewhere in your viewing past, as she has had some fairly serious credits to her name, most from the late nineties.
Olivia Williams made a name for herself in Kevin Costner's The Postman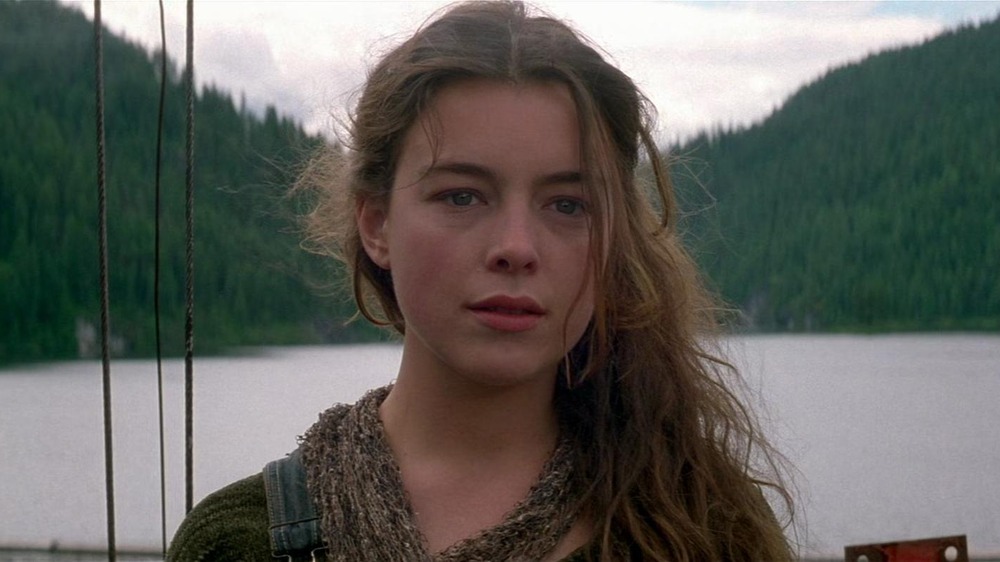 Warner Bros.
Williams's breakout role came in 1997's The Postman, which was directed by Kevin Costner, who also starred in the film. Set in the future — at that point, 2013 — the movie follows an unnamed nomad (Costner) who becomes known as the Postman when he finds an old United States mail carrier outfit, and begins delivering old mail from a pre-apocalyptic world. He eventually comes to meet Abby (Williams), who he impregnates based on a request from Abby's husband since he cannot give her a child. 
Abby and the Postman are later captured by the antagonist, General Bethlehem (Will Patton), who is nervous the latter will help restore the United States government, putting him out of power. Abby and the Postman eventually fall in love — her husband having previously been killed in a raid — and they help rebuild United States of America. 
According to Box Office Mojo, the movie absolutely bombed in theaters, earning just over $17 million on an $80 million budget. Nonetheless, it still gave Williams the boost she needed to start landing bigger roles and put her on the map.
Olivia Williams snagged a role in a now cult classic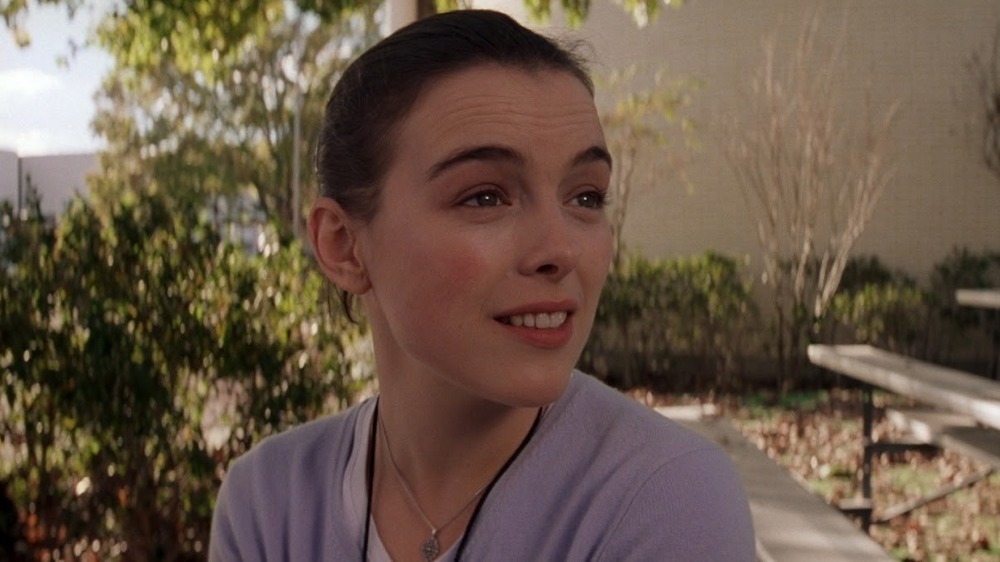 Buena Vista Pictures
Rushmore was another major bullet point on Olivia Williams' resume. The 1998 cult classic was directed by Wes Anderson and starred Jason Schwartzman (Max Fischer), Bill Murray (Herman Blume), and Brian Cox (Dr. Nelson Guggenheim) alongside Williams (Rosemary Cross). Max is a teenager attending the prestigious Rushmore Academy in Houston, Texas when he falls for first-grade teacher Rosemary, a widow. Max and a much-older Herman form a friendship in the midst of his affection for the teacher, and she ends up falling for the latter.
Rosemary and Herman carry out a relationship that which is kept hidden from youngster Max. Max ends up finding out, and he and Herman take revenge on one another throughout the movie. Rosemary ends up resigning from Rushmore Academy due to all the shenanigans and her relationship with Herman, with their affair eventually falls out. After Max learns the error of his ways, he's able to bring Rosemary and Herman back together, while he starts dating a girl at the public school he now attends.
M. Night Shyamalan gave Olivia Williams a role in one of his most popular films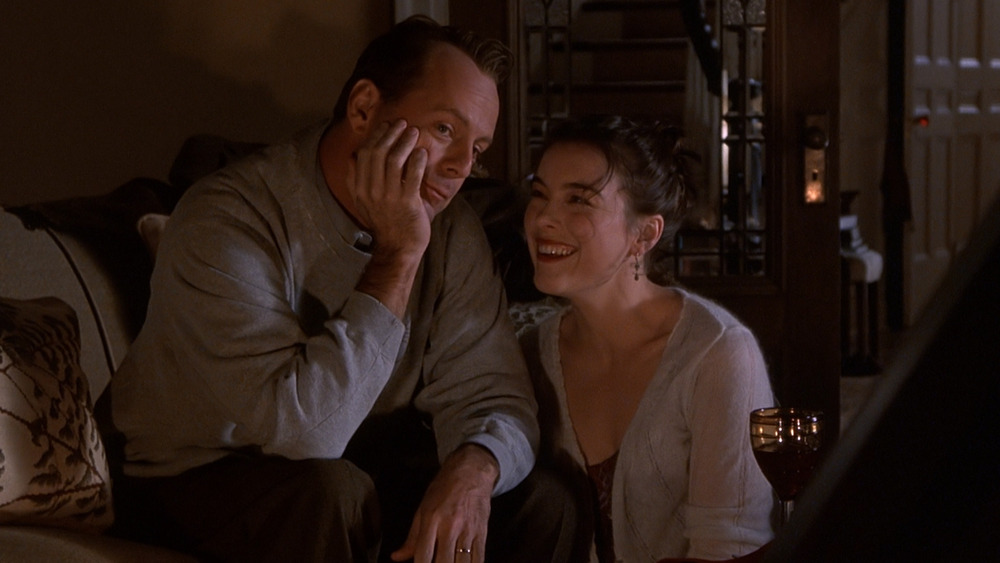 Buena Vista Pictures
Olivia Williams nabbed her third biggest role in 1999's The Sixth Sense, one of director M. Night Shyamalan's most-loved films to date. The suspense thriller starred Bruce Willis and Hayley Joel Osment, with the latter's character being a young child who could see and talk to dead people. Williams played Anne Crowe, the wife of Willis' Malcolm Crowe.
For a majority of the movie, we're led to believe that Malcolm is a child psychologist helping out Osment's character, Cole Sear. It turns out that Malcolm has actually been dead the entire film, in what was one of the biggest finale reveals ever. All the scenes we had seen Malcolm and Anne in together actually turned out to be misleading, as Anne was actually by herself, and Malcolm was a looming ghost who didn't know he was dead. One specific chilling scene includes Anne attending an anniversary dinner alone, as a clueless dead Malcolm also attends, but thinks his wife is ignoring him because he showed up late.
Olivia Williams played a fling of Joey Tribbiani's on Friends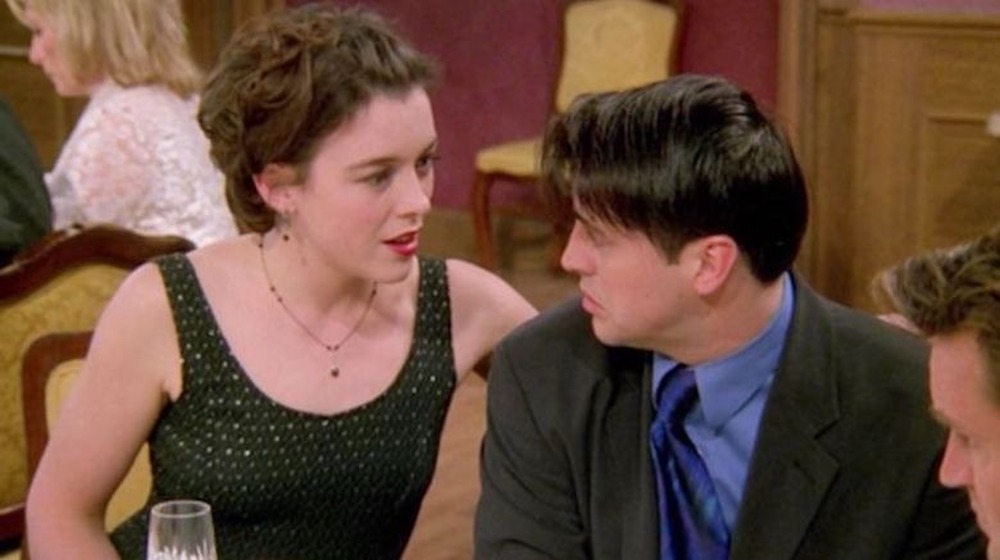 NBC Universal Television Distribution
It might seem odd to point out Olivia Williams's two-episode stint on Friends as note-worthy, but she appeared in some of the series' most iconic episodes, that members of the fandom have probably seen over a dozen times. Namely, Williams portrayed Joey's (Matt LeBlanc) London fling, Felicity, in "The One with Ross's Wedding: Part 2" and "The One After Ross Says Rachel."
Once Joey feels homesick and wants to return home to New York, he calls Phoebe (Lisa Kudrow) to let her know how he's feeling. Felicity — who serves as one of Emily's (Helen Baxendale) bridesmaids — overhears Joey's phone conversation and admits she doesn't want him to leave because she wants to get to know him better. The two instantly connect, and it's actually Felicity who distracts Joey with a make-out session when he's supposed to be guarding a door to stop Rachel (Jennifer Aniston) from entering the church, as she has just flown across the Atlantic to tell Ross (David Schwimmer) she loves him.
Olivia Williams starred in an adaptation of a famous children's book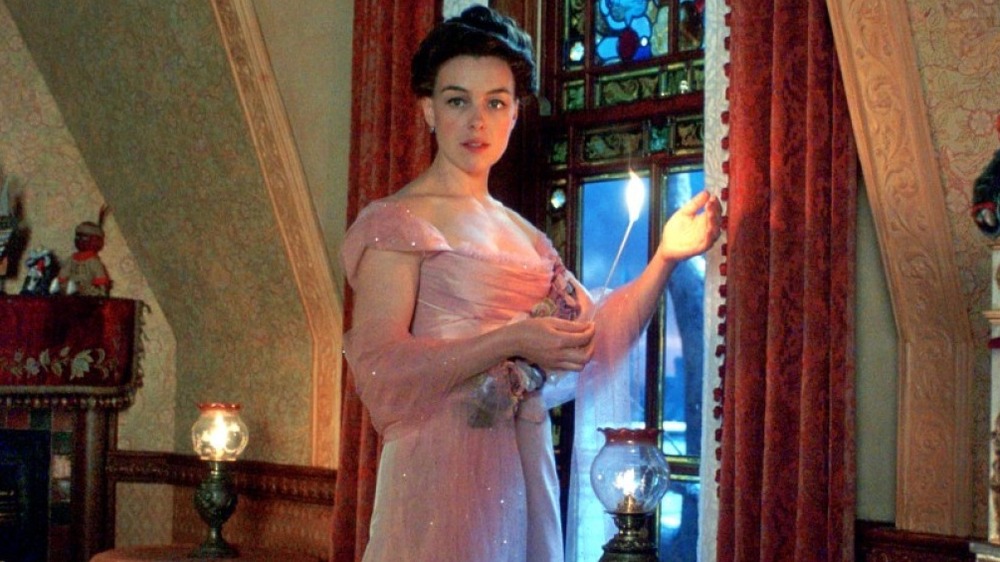 Universal Pictures
In 2003 Williams nabbed the role of Mary Darling in Peter Pan, based on the 1911 novel by J.M. Barrie. Mary and her husband, George Darling (Jason Isaacs), are absolutely devastated to learn their three children have disappeared from their home, but are reunited with them at the end of the film when they return from Neverland with a gaggle of lost boys. Naturally, the Darlings adopt the lost boys as Peter Pan returns to Neverland, and a grown-up Wendy Darling keeps his legacy alive by telling his story forever.
After Peter Pan, Williams mostly took on small relatively unknown roles in television series including Manhattan and The Halcyon. She also has a handful of short credits to her name. The Nevers will be her first big role back in the spotlight, and it'll be exciting to see her onscreen again.