The Timothée Chalamet Flop You Can Stream Right Now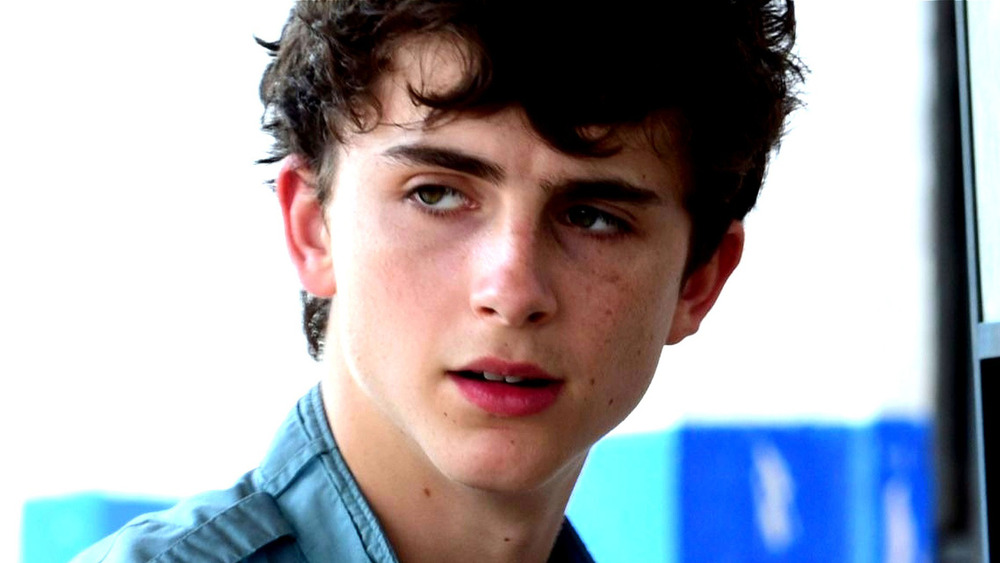 A24/DirecTV Cinema
Timothée Chalamet fans take note: There's an underrated film featuring the young star that's worth a second look.
After Daniel Middleton's (Timothée Chalamet) father passes away, he's sent to live with his Aunt Barb (Rebecca Koon) in Cape Cod, MA, for the summer. While Daniel thinks it's "cliché" of his mother to do this to him, he soon finds out it might not be the boring summer he anticipated. He meets the local bad boy Hunter Strawberry (Alex Roe), who invites him into his world by dealing drugs to the locals. Hunter and Daniel become business partners and team up with an older man named Dex (Emory Cohen) to increase their profit. While this seems like a great deal, they need to tread lightly and never cross him. This setup seems like a good proposition for the young and shy Daniel, until he falls for the wrong girl and crosses the wrong locals.
Hot Summer Nights is a coming-of-age comedy blended with a crime drama set in 1991. It originally premiered at South by Southwest in March 2017, and on June 28, 2018, it was released through DirecTV Cinema to limited fanfare. Since this was director Elijah Bynum's filmmaking debut, he was probably hoping for a more ebullient reaction from fans, but response at the time was tepid. Critics on Rotten Tomatoes gave it a 43% on the Tomatometer, and the audience score only came in at a 57%. Despite all that, Hot Summer Nights is an enjoyable movie with confidence, a good storyline, and a promising young cast. Now that it's available to stream, viewers have a second chance to give it its due.
Hot Summer Nights is a summer romance flick with a dose of drama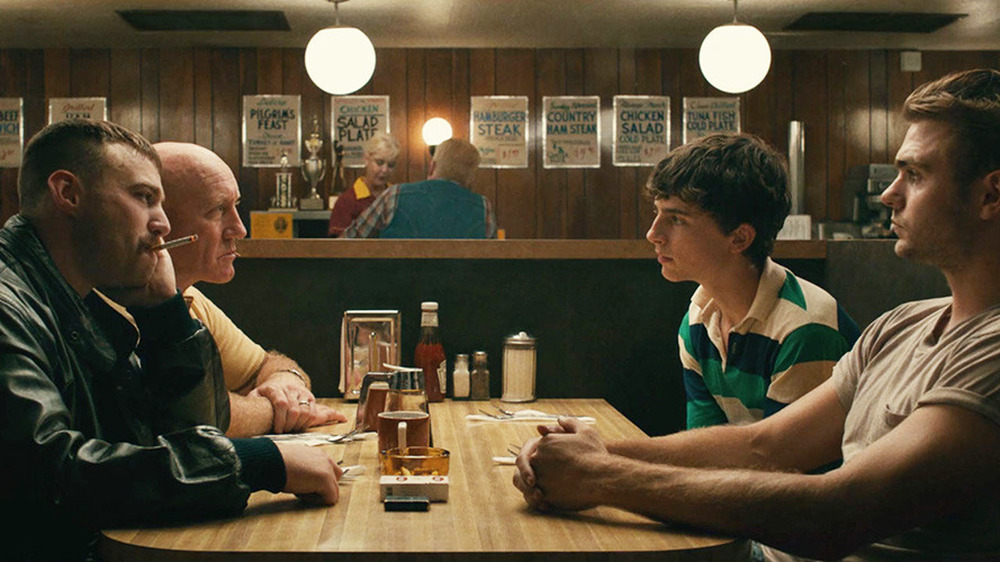 A24/DirecTV Cinema
Hindsight's always 20-20. Maybe the movie didn't reach its target audience. Perhaps if it went straight to Netflix or Hulu, it would've done better; one look at the movie's stylish trailer, and viewers will be scratching their heads at the rough response. After looking through the Rotten Tomatoes reviews, it's hard for the critics to deny Chalamet's performance as the shy and sheltered Daniel. Still, Kristen Lopez from Spectrum Culture dubbed Hot Summer Nights "a movie that plays like a CW-infused take on the nostalgic drug drama." That feels about right.
On the other hand, IMDb clocks the film at a respectable 6.4, which seems more in line with the movie's true value. Several reviewers aggregated on that site applauded the film for its audacious genre blending and rich themes. "Not your usual coming-of-age story" and "a '90s-Esque coming-of-age story goes dark" are just a few reviews left on the website, complete with a 9.0 out of 10 rating attached to both of them. 
If you're craving warmer days and need a fresh crime drama with a side of romance to amp you up for the upcoming season, Hot Summer Nights is the movie to stream immediately.