Prank Encounters Season 3 Cast, Pranks And Episodes - What We Know So Far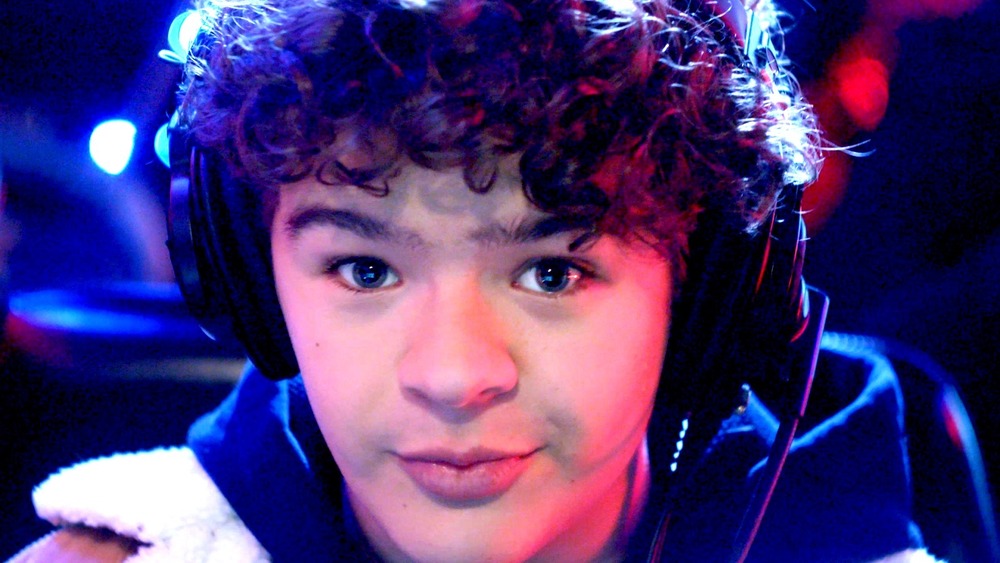 Netflix
Netflix has slowly been dipping its toes into the realm of reality television with hits like Selling Sunset, Love is Blind, and Love on the Spectrum, and now its got its own prank show called Prank Encounters. Similar in concept to the 2003 series Scare Tactics, Prank Encounters is billed as a horror-themed hidden camera show. According to Netflix's official synopsis, "each episode of this terrifying and hilarious prank show takes two complete strangers on the surprise ride of a lifetime. It's business as usual until their paths collide and their one-day assignments turn into supernatural surprises."
The strangers on the show arrive at a location for what they think is just a normal one-day job assignment that turns out to be anything but. Eventually the host, Gaten Matarazzo from Stranger Things, jumps in and reveals that it's all a prank. Prank Encounters released its first season on Netflix on October 25, 2019, and season 2 just premiered on April 1, 2021. The show's first season got relatively negative reviews, with some viewers stating that Prank Encounters is too well-shot and well-produced to be improvised, or for the guests to not be in on the prank. On the other hand, some people truly enjoyed the show and are excited to see more (via HITC). Overall, the jury's still out on the response to season 2. 
As the second season of Prank Encounters just came out, Netflix has not said anything yet about whether the show will be renewed or cancelled for a third season. While we wait for any official word on Prank Encounters' future, here's everything we know about a possible season 3 so far.
Who will be in the cast of Prank Encounters season 3?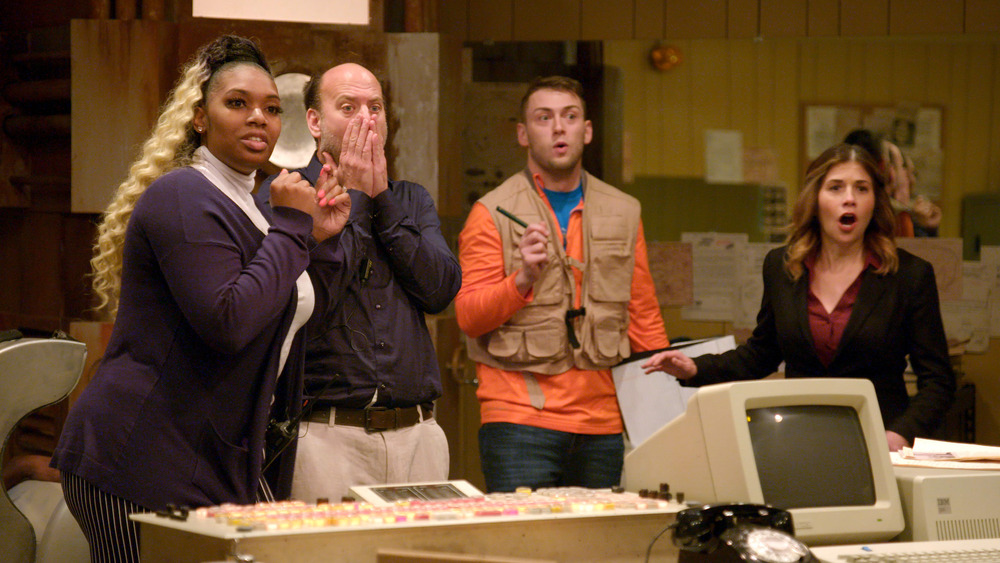 Netflix
First and foremost, Matarazzo would certainly return as host if Prank Encounters is granted a third season. The actor also executive produces the series alongside Kevin Healey, Howard Owens, Ben Silverman, and Rob Hyde. Prank Encounters also features a handful of actors that play various roles in each prank situation, which changes per episode. Cast members who have appeared in a bunch of episodes are David Storrs, Henry Dittman, Peter Giles, Mary Gallagher, Sven Holmberg, and Kerri J. Baldwin. A few of the actors, including Storrs, Holmberg, and Gabriel Pimentel, also appeared on Scare Tactics years ago. On top of acting, Storrs is a writer and producer for the show as well.
As for the individuals being pranked, there are different people every episode, so there's no way to know who Prank Encounters might bring in for a possible third season. In an interview with ET, Matarazzo revealed that there are instances where the person being pranked figures it out early on, and these storylines are ultimately scrapped. That means that there also might be people who are initially supposed to appear on Prank Encounters but have to be cut.
What pranks will be pulled in Prank Encounters season 3?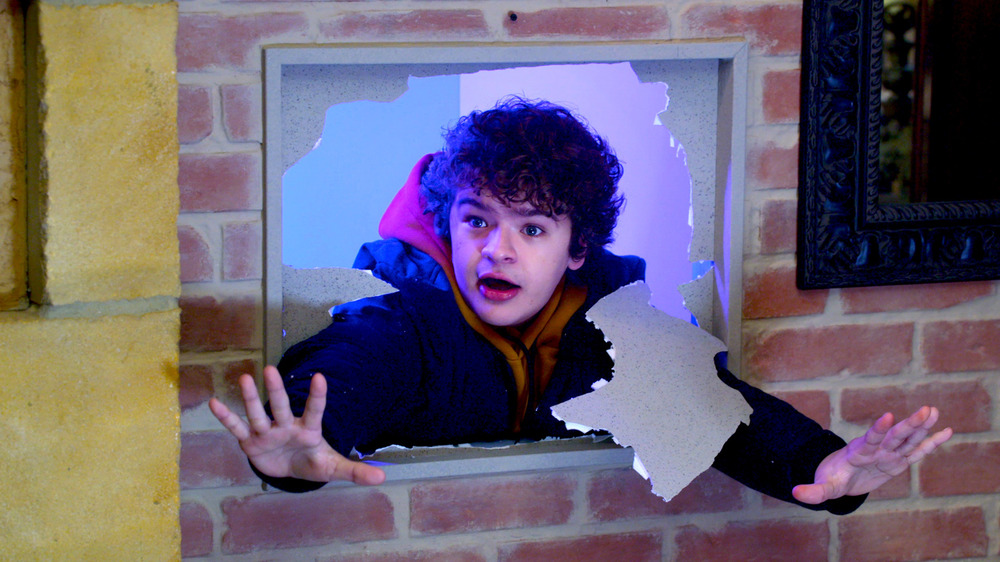 Netflix
As the premise suggests, Prank Encounters is a hidden camera show with a supernatural, horror twist. For example in season 1, one episode called "End of the Road" has the unsuspecting guest stars investigating a few car crashes all occurring on one stretch of road, only to be tormented by a Sasquatch. Another called "Storage War of the Worlds" revolves around a government warehouse that goes into lockdown with an alien on the loose inside the building. In season 2, Prank Encounters follows the same structure and theming. The second season's third episode, "Spider Mansion," involves — you guessed it — lots and lots of spiders, while the last episode of the season, "Graveyard Shift" invokes unhappy spirits on an ancient burial ground.
For season 3, there are many different situations the strangers getting pranked could find themselves in. Based on what the series hasn't covered yet, it's possible that new episodes might revolve around vampires, werewolves, A.I. gone bad, or any of the classic horror stories. The prank has to be believable to the unsuspecting subjects, and so far the show has done a good job of grounding well-known horror tropes in reality.
How many episodes will be in Prank Encounters season 3?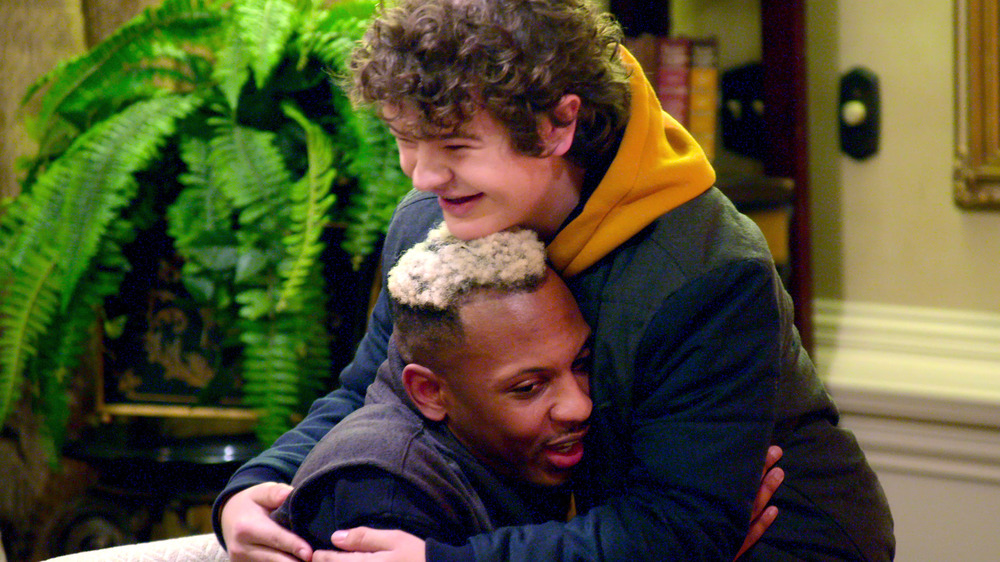 Netflix
Seasons 1 and 2 of Prank Encounters have a different number of episodes in total. In the first season, there are eight episodes, ranging from 20 to 25 minutes in length. In season 2, there are only seven episodes in total, ranging from 19 to 27 minutes in length. Although they're slightly different in length, Netflix clearly approves of this seven to eight episode season, which takes about a three hours or so to binge watch. If there's a Prank Encounters season 3, it will most likely be around eight episodes, ten if Netflix gets suddenly generous.
Matarazzo probably has a busy schedule with Stranger Things, which might make it difficult for him to film too long. But considering that Netflix produces both series, they should be able to make it work. It's also possible that the success of the pranks determines the number of episodes. Maybe someone figured out one of season 2's pranks right away, the prank that would've been the focus of an eighth episode, and it had to be scrapped.
Another question about a third season of the show is when it might be released. Considering the release dates of both seasons 1 and 2, if the streamer greenlights Prank Encounters season 3, it will likely arrive sometime in Spring or Summer 2022. Now all fans have to do is wait for Prank Encounters to be renewed.