What You Didn't Know About Christopher Mintz-Plasse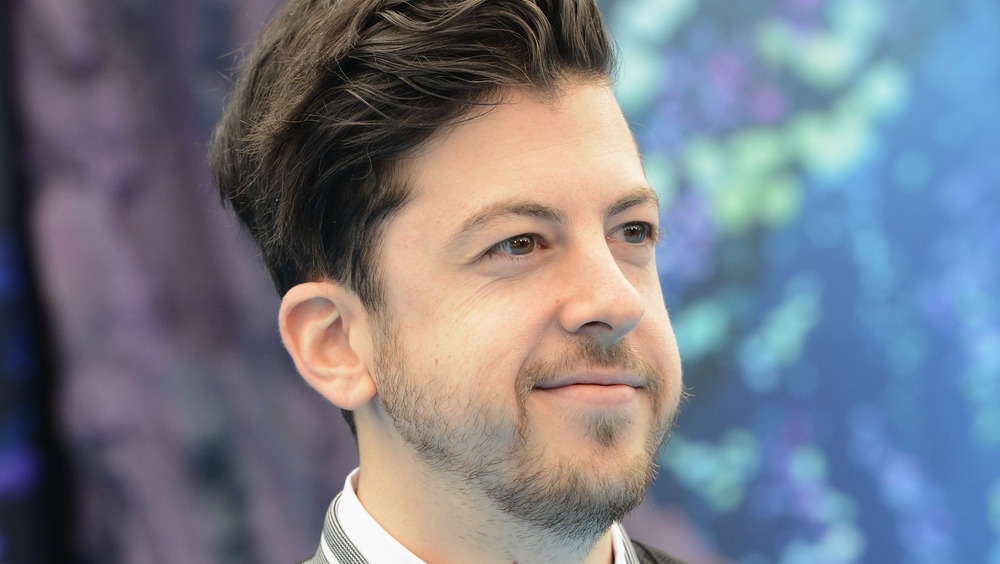 Albert L. Ortega/Getty Images
For a brief window of time in 2007, Christopher Mintz-Plasse was a comedic superstar, thanks to his role in Superbad. Even prior to the film's release, he became notable as the centerpiece of a trailer for the film in which his character, technically named Fogell, shows off a new fake ID to his best friends Seth (Jonah Hill) and Evan (Michael Cera). Rather than bearing his own name, however, the ID is for a 25 year-old version of himself named McLovin. "It doesn't even have a first name," Seth points out. "It just says McLovin."
Mintz-Plasse was unknown as an actor at that point, having no previous on-screen appearances. Since then, he has worked steadily in Hollywood, appearing in films like Kick-Ass and the Oscar-nominated Promising Young Woman in 2020. That said, his career in the wake of Superbad has yet to reach the heights of his 2007 stardom for a variety of reasons. Among those are some standard Hollywood struggles, including difficulty separating himself from his iconic turn as McLovin. However, there's one other thing keeping him busy, and it's unrelated to his acting career.
Christopher Mintz-Plasse is a rock star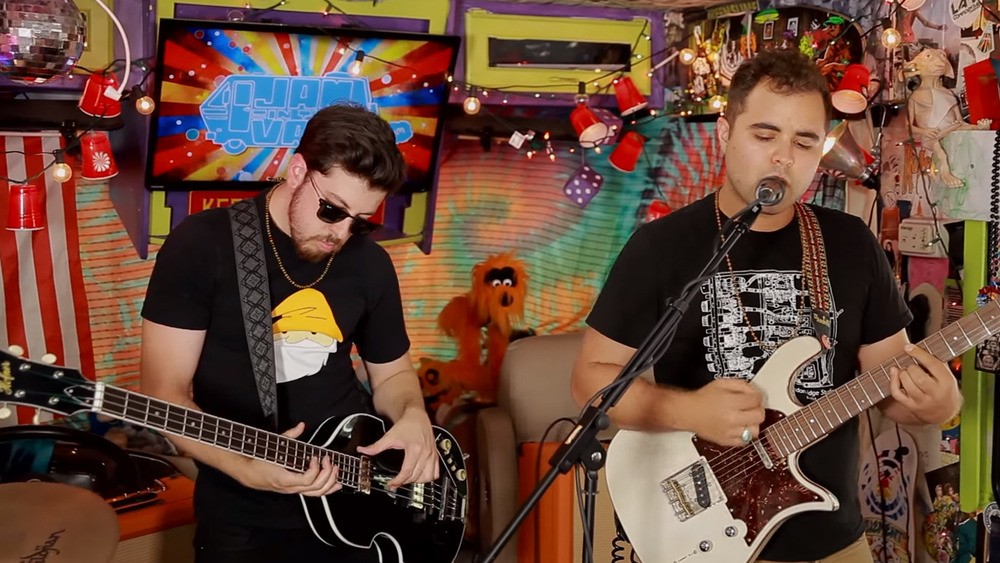 YouTube
Outside of acting, Christopher Mintz-Plasse works professionally as a musician. He has contributed to a few different musical projects, including playing bass for retro rock band MainMan and Bear on Fire, a band he co-founded, as well as drums for Young Rapscallions. Though his contribution wasn't musical, Mintz-Plasse appeared in an alternate music video for the song "Answer to Yourself" by The Soft Pack, which was notably included on the soundtrack of Grand Theft Auto V.
In 2019, Mintz-Plasse successfully married his acting and musical careers in a sketch for The Late Show with James Corden. Mintz-Plasse portrayed one of the members of a fictional boy band called Boyz II Menorah performing a sultry Hanukkah jam titled "A Week and a Day."
Mintz-Plasse still seems committed to his musical career, even in the wake of his recent appearance in the acclaimed Promising Young Woman. His Instagram bio includes a link to the MainMan account prior to any mention of his acting career. In a 2015 interview with Stereogum, Mintz-Plasse expressed wanting to balance both music and acting. Given the current trajectory of his career, it appears that may remain the case.