Guy Pearce Gets Candid About Working With Vin Diesel And Robert Downey Jr. - Exclusive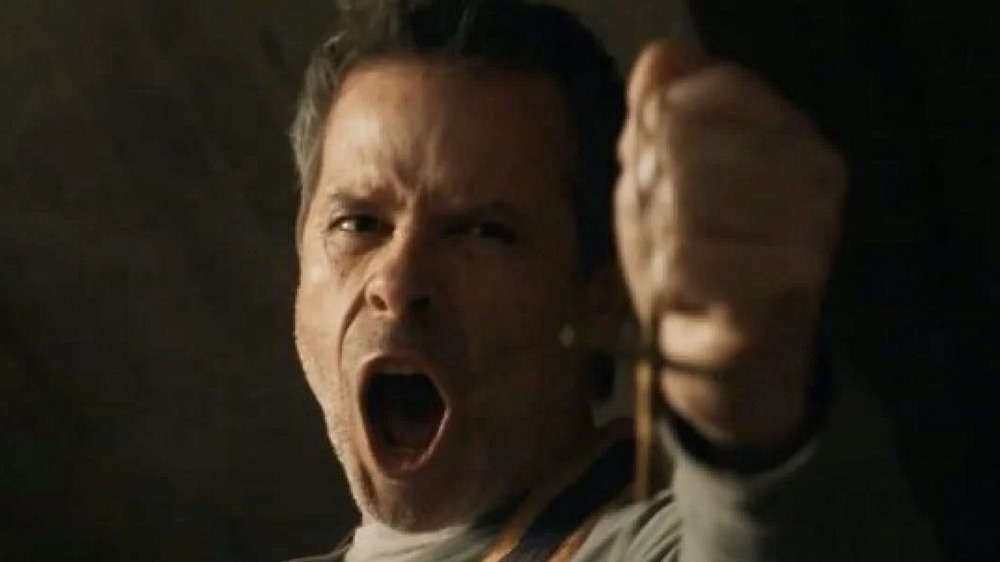 Vertical Entertainment/Redbox Entertainment.
As an actor, Guy Pearce is pretty versatile. He has starred in such Oscar-winning films as L.A. Confidential, The Hurt Locker, and The King's Speech, and appeared in more unconventional fare like The Adventures of Priscilla, Queen of the Desert, Memento, and Factory Girl. He has also tried his hand at horror, having had roles in Don't Be Afraid of the Dark, Alien: Covenant, and the 2021 exorcism tale The Seventh Day, which is out now in theaters and on demand.
Pearce also hasn't shied away from big-budget superhero movies. In 2013, he portrayed mad scientist Aldrich Killian in Iron Man 3, alongside Robert Downey Jr., and in 2020 he played a similarly deranged genius, Dr. Emil Harting, in the Vin Diesel-starring comic book action flick Bloodshot. Both were experiences that Pearce will never forget, especially when it comes to working alongside such larger-than-life actors as Downey and Diesel.
In an exclusive interview with Looper, Pearce got candid about what it was really like working on the sets of Iron Man 3 and Bloodshot, and getting to know Downey and Diesel.
Guy Pearce says that Robert Downey Jr. and Vin Diesel travel with a caravan of trailers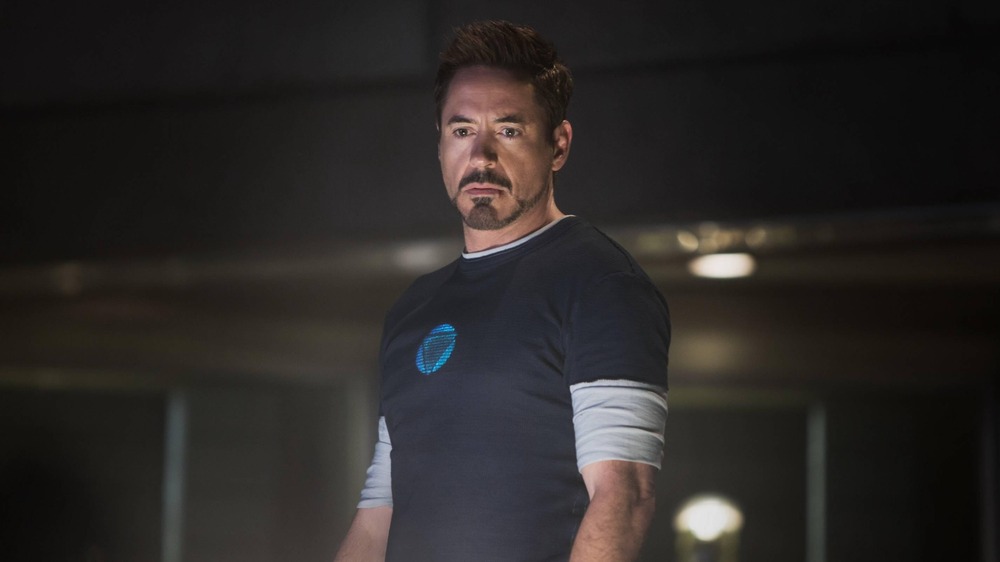 Disney/Marvel Studios
With two grandiose actors like Downey and Diesel, it's no surprise that their presence looms large wherever they go. And it was no different on the sets of Iron Man 3 and Bloodshot. In fact, it was a bit over the top, according to Pearce. "Both of them were hilarious in that they live in their own sort of universe and that they have a ton of trailers," says Pearce. "They have their own food truck and their own personal trainer and their own gym and their own trailer for family, etcetera, etcetera. And that's just another world from what I'm used to."
However, despite the outrageous antics, Pearce made a point to state that both Downey and Diesel remain down to earth.
"They were both delightful, like absolutely delightful people who would say, 'Guy, come on in and have lunch and spend some time,'" says Pearce. "They really just want to get to know who you are, I think. So in the face of the kind of worlds that they live in, to be able to sort of experience that with them and share that with them was really quite a treat, to be honest. I adored both of them. And Vin and I, in fact ... we don't share birthdays, but we're born in the same year. So we're both '67 babies."
As for whether Pearce would jump aboard Bloodshot 2, which was announced at the end of 2020, it's just a matter of a phone call. "If Vin gives me a call, I'd certainly be open to it. Yeah, totally. I had a great time on that film," he says.
Pearce's latest film, The Seventh Day, is out now in theaters and on demand.