Godzilla Vs. Kong Just Dethroned This DCEU Hit On HBO Max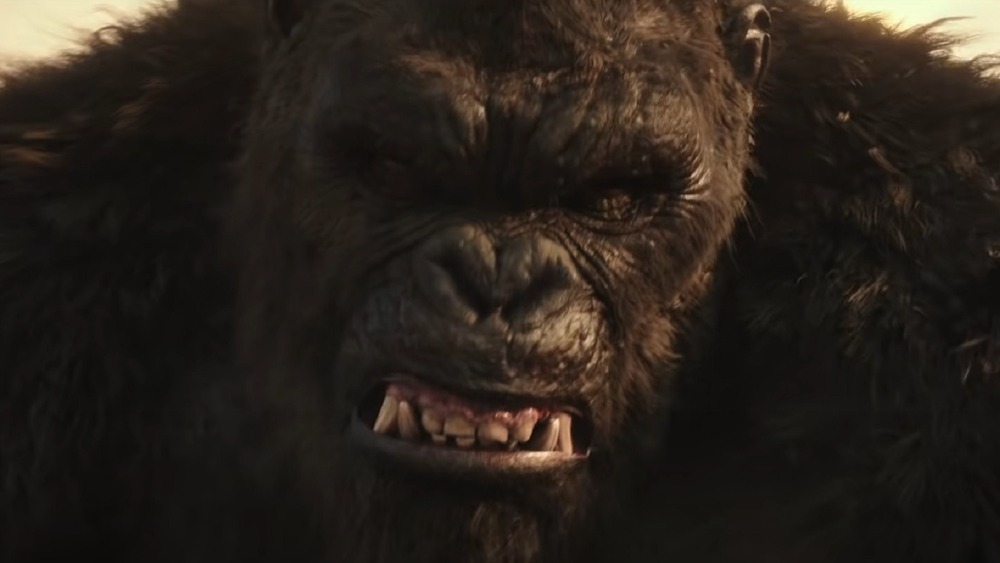 Warner Bros Pictures
If you click a link and buy a product or service from a merchant, we may be paid an affiliate commission.
Godzilla and King Kong may have fought each other for dominance in Godzilla vs. Kong, but the pair worked together to crush their box office foes during the film's opening weekend.
The MonsterVerse crossover premiered both in theaters and on HBO Max on March 31. Despite having access to the movie from the comfort of their own homes, it seems that audiences were also eager to see the epic battle play out on the big screen. According to Variety, the movie pulled in $48.5 million at the box office in its first five days, making it the highest-grossing theatrical release since the start of the COVID-19 pandemic.
The previous title-holder was Wonder Woman: 1984. To be fair, Godzilla vs. Kong did open in 3,064 North American theaters, whereas WW:84 debuted in just 2,151 theaters and took home $16.7M during its opening (via Deadline). However, theaters aren't the only place where the ferocious duo bested the Amazonian wonder.
USA Today reports that Godzilla vs. Kong apparently also crushed the record for the largest audience size of any movie in HBO Max's history, according to the streamer's own metrics. Yes, that includes WW:84, which had its own simultaneous streaming and theatrical debut in December 2020. Not bad for a couple who have a hard time getting along.
There are a number of factors that could account for Godzilla vs. Kong's success at the box office and on HBO Max. It seems likely, though, that the movie's solid reviews helped it along considerably.
Godzilla vs. Kong was a critical hit in addition to its commercial success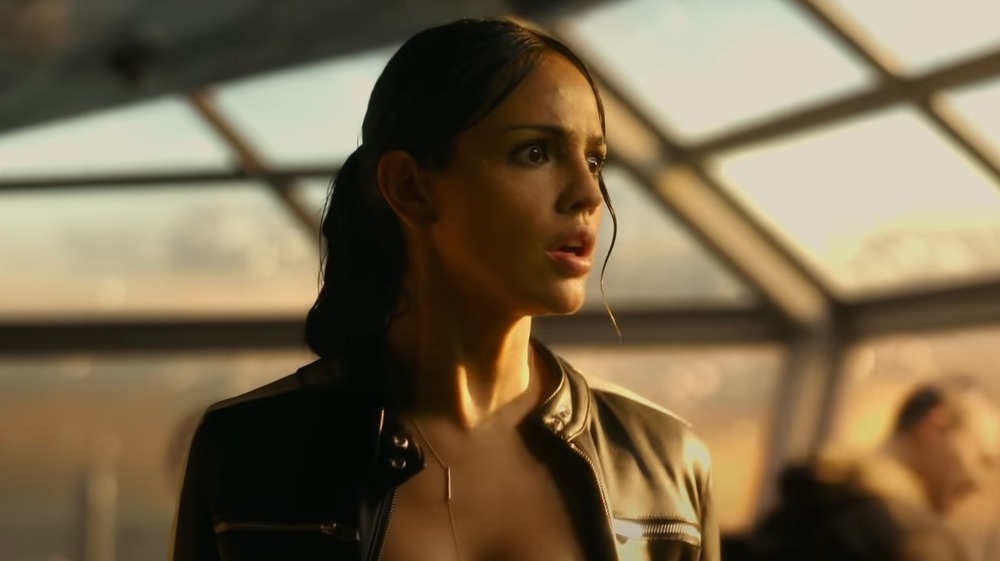 Warner Bros Pictures
While the first film in Legendary Picture's take on the iconic giant lizard, aptly titled Godzilla, scored well with critics, the sequel didn't have the same success. Godzilla: King of Monsters only netted a Rotten Tomatoes score of 42%. Esther Zuckerman of Thrillist said of the sequel's script "seems cobbled together from various unfinished drafts," while Vox's Alissa Wilkinson wrote that at times the movie "feels like a cruelly cynical example of a blockbuster cash-in with no heart."
Godzilla vs. Kong, on the other hand, was released to critical praise. It's currently certified fresh with a 76% critic's score on Rotten Tomatoes and a 93% audience rating, to boot. In contrast to their review of the previous entry in the franchise, Wilkinson called the latest installment "a welcome, bombastic relief," and even wrote in their Vox review, "I loved watching this movie." Meanwhile, Benjamin Lee of The Guardian said, "The much-hyped battles deliver the giddy thrills we demand but in the moments when the pair aren't at war there's also a staggeringly well-built and extensive universe to explore..."
Whether or not it was the strong reviews that pushed it over the top of its competition, the success of Godzilla vs. Kong in theaters and on HBO Max is a hopeful sign for the blockbuster film industry going forward. We'll be eager to see if Warner Bros' upcoming simultaneous releases, such as Mortal Kombat and Space Jam: Legacy (did you catch that cameo-rich trailer yet?), continue the trend.